Wee things that makes me happy
January 13, 2021
Hello lovely readers of read :)
I was trying to come up with something to share with you yesterday but my body and brain were too tired to come up with even a 100 words write-up that I can share with you and ended up dead tired in bed with my laptop watching me sleep all night. I guess if my laptop can talk it was rambling and whining all night for leaving it like that. And guess what? I woke up with it still staring at me LOL.
fabulous people that makes me chuffed :)
Anyway, my brain is still not cooperating that is why I checked the site that Pachuchay shared yesterday in her article and my eyes caught this one question that I want to answer and share it with you, and if you want to check it click here.
If you were given three things to make you happy, what would these be?
Honestly, answering these questions is too easy for me. Three things that would make me happy.
Kitchen
Give me a kichen and I'll be the most happiest woman in the world. I can stay in the kitchen all day long experimenting with a new dish or a new dessert that will make you drool just by looking at it. And make it a magical kitchen that I'll just say out loud the ingredients that I want and it will be there in front of me. Is it laziness? It's just making my life easier. Is it boring? Maybe a little because anything you get without any effort is a bit boring. It's fun when you get things with a little challenge, that makes you appreciate more of what you have.
And another reason why I want it magical?
So I can make lots of dishes that I can send to those people who have nothing to eat. that would be more satisfying if I have something like that. And I can share with all of you what I cooked. It may be magical but only magical on the part that it can produce ingredients and that it can send the food anywhere I want it, aside from that no more. I have to do the cooking or it will not be sent to any of you.
Time
Yes, give me a gift of time and I'll be happy. I'm a simple person who doesn't like material things that much that is why when I give a gift to anyone as much as possible I want it something done by me or cooked by me. Because what I'm giving is not the material thing that can be seen by the eyes but the time and effort that I put in making that gift for someone.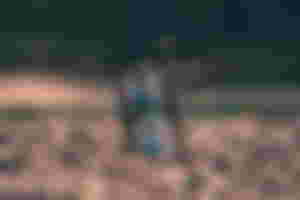 Giving time is giving a part of yourself to your loved ones. It is something that you cannot take back but something that you can look back and reminisce the joy that it has given to you. So Yes, I want time more than anything else in the world.
Love
I always say this spread love, spread kindness.
Not everyone around us is lucky enought to be loved wholeheartedly, not saying that I don't have this or that no one is loving me enough but I want to be loved more so I can love others more, so I can spread more love. They say it is hard or impossible to share something that you are lacking that is why I don't want to be lacking on this part.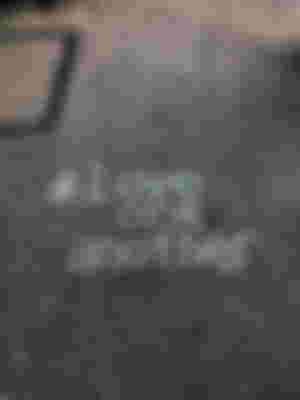 Besides, it is when you are loved that you are happiest, so yes, I want to be loved more than I can imagine so I kind spread kindness more than I can imagine.
Those are the three things that would make me happy. What about you? What are the three things that would make you happy?
---
References
image one; image two; image three; lead image
---
And if you make it here... thank you for your time reading this wee article of mine. I'm so chuffed that are you reading it. :)
©Eylz2021|#ClubBrokeBCH
All Original content unless specified otherwise ;)
011/365/2022