Life isn't like a bed of roses, a bed sprinkled with rose petals. If we look at how beautiful rose are underneath it's stem has thorns, life is like that most people flaunt what's best in them without showing the ugly part.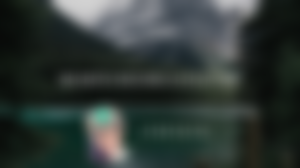 I've already publish the things that I am grateful in 2021, you can read What I Am Thankful For This Year (2021). Now, it's the regret and struggles parts that I am going to write. If you read the article you'll see how great is 2021 to me and maybe you'll think I am so lucky, yes I am still kind of but I'll reveal some struggles I had in 2021..so you'll know my 2021 is not sweet as you think.
This year I've been struggling mentally, as a full time mom who always stay at home everyday facing the same four corners of the house repeatedly, I struggled a lot mentally since my situation seems suffocating and boring. The reason why I keep grinding online is that I don't have much to do in real world aside from taking care of my daughter. Just to ease boredom and avoid mental breakdowns I used my time to make money.
I wanted freedom, I wanted to breathe.
I know people around me are not that really bad but I think it was me who has more problems or I think it's normal. I mean about living with in-laws, I have this blunt attitude and I was used to live on my own so it's been hard adjusting living with other people, that'll be my family soon officially.
I am not fond of posting problems in social medias, not fond of talking to other people about it so I end up keeping it myself causing me to felt Sorry, I Am Pathetic. If you've read that article, you'll read my frustrations and I didn't even replied to all the comments in there but I did read all of it, it helps me to uplift my spirit.
I didn't struggle much like others but you know if it's about mental health it is more scarier than any problems because it might ruined a person's whole being.
Speaking of regrets, mostly my regrets are related in crypto trading.. maybe it's time for me to spill my regrets being a risky trader, don't know if I can consider my act as trader but maybe more of a gambler. I didn't share this even once to anyone, as I don't want people to think I am stupid.

This was my lose in doing Futures trading in Binance, $688.64 is huge money it's more than 1 BCH as of current price. In our fiat money it's worth Php34, 400. Imagine losing money like that, when I am so poor. The total capital I had when I started future trading was $200, then I got profit doing trades and boom I went all in twice and got rekt last May when the market crashed badly.
I already have a little knowledge in doing Futures trading since I can understand indicators a little bit but I was so reckless with my trade without putting STOP LOSS, when the market crashed happens I was asleep when I woke up I got message and email from Binance that my position got liquidated.
It happens twice, I got liquidated twice and amounting $300+.
I regretted so much that I trade recklessly, I was thinking when I didn't gamble it and withdraw I could have given it to my mother or treat my family.
After I got liquidated twice I withdraw my remaining funds on Binance even on Spot account, except those coins I had from crypto loans just to stop myself from doing gambling. It's not trade anymore, it's gambling since I didn't learned my lessons on my first liquidation I opted to do revenge trading, ending I was rekt twice LOL.
Then that's the time I've learned the hard ways. This is also the reason I stopped futures trading as of now and just focus on spot trading and in SmartBCH. I can't afford keep burning money!
Although it wasn't from my pocket since I got it here in read.cash and grow it via trading, money is money.
Imagine my frustrations that time, I am a very thrifty person I don't buy stuff when it's not needed but I burnt money just like that. My partner knows it, and he said "I hope you learned your lesson, if you just withdraw the money and used it for us it would have been better, but don't worry what's important is your okay, you didn't go insane😆"
See how supportive he is to me hahaha! Sometimes he asked me how is my trade if I am still trading because there were times he saw me I was sleepless watching over my trades LOL. But he didn't know the total amount I burnt he only know the $300+ haha!
I could have gained a lot when I gamble big capital on EBEN but I tried my best not to risk too much since I cannot guarantee if it's worth the risk.
I regretted that I didn't gamble but it was fine, because I proved that I've learned my lessons not to gamble too much.
I've learned to control myself.
Did it traumatized me to take risk once again?
NO! I just learned and keep learning to manage the risk but never afraid to take risk over and over again. As I believe people who take the risk will receive reward than those who didn't risk at all.
That's the price I paid for my lessons, not really for trading but for self improvement, for my mental capacity to handle losses that is worth 34,400 pesos 😆😂
In trading it takes knowledge, mental and psychological health in able to be a successful trader.

As a full time mom and engaging myself into trading even if I was busy, the levels of frustrations is at peak.
Good thing I survived all of the struggles and regrets in 2021..
You see, behind the success I flaunt was a countless frustrations and struggles. It's always like that, there's no success without experiencing numerous failures.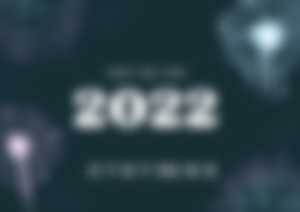 I will now close my 2021 with all my struggles, regrets and success. Welcome 2022! Happy new year to all!!
Thank you for reading!
Date Published: December 31, 2021