Let's draw using my Xiaomi Pad 5's smart pen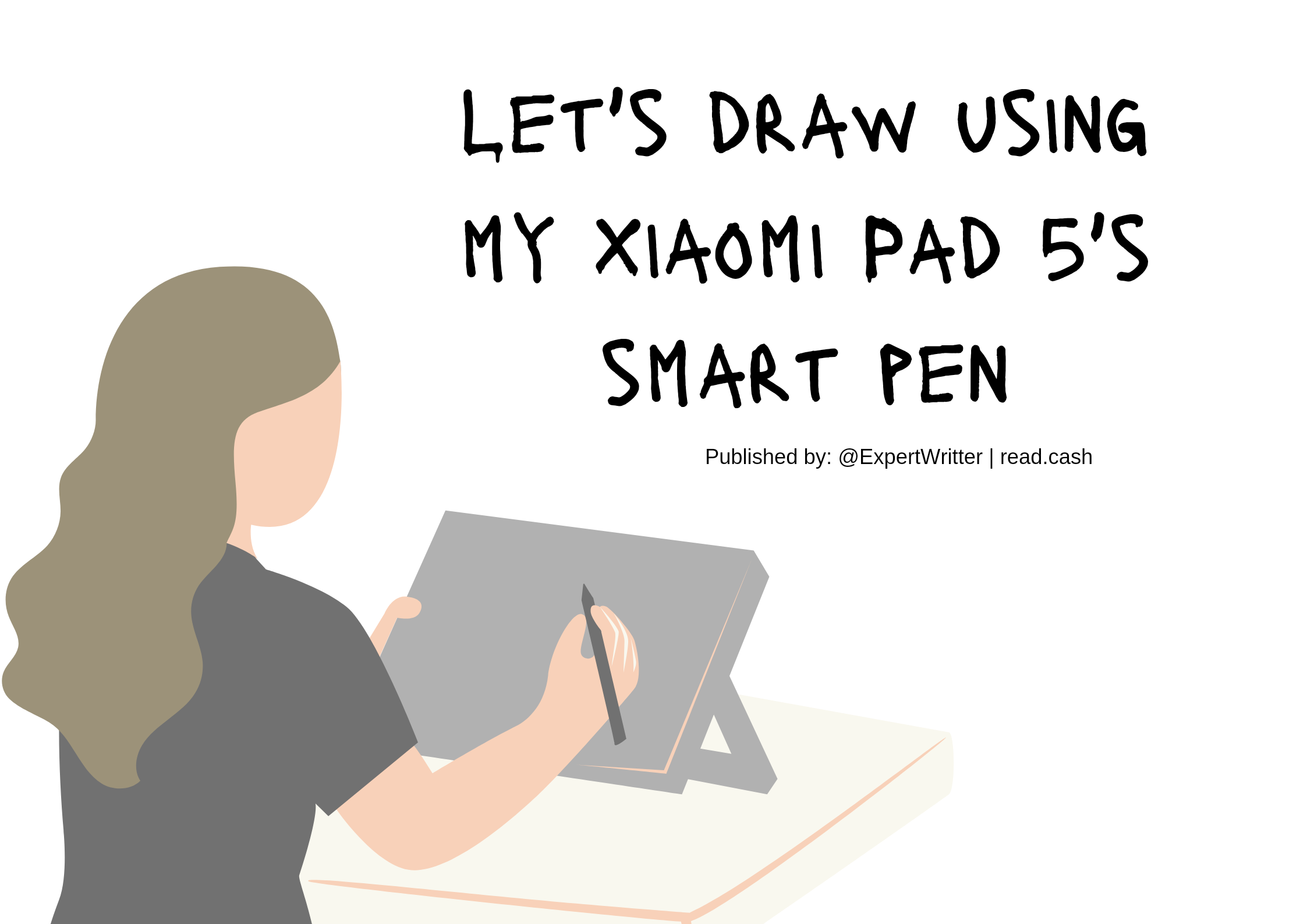 Hi Dear! It's been how many days since I published my previous blog, isn't it? I have a lot of topics to publish, but it always ends with saving to draft instead of publishing.
Anyway, today is the holiday, and it's Bonifacio Day here in our country. Many people who are working outside didn't go to work, and the students didn't attend their school because of this. I wonder if you are one of these people. What will you do today since it's a holiday?
Someone said that holidays are pointless, and I agree with that because I still remember, when I was a student, that every time we have holidays, our teachers still give us too many activities and assignments, and even my younger cousin right now is still doing her assignment and video for one of her activities. And even for the people who are working in the companies and in the offices, a holiday does not exist on their calendar. My point here is that they don't need to go to work or school because it's a holiday, but what's the point of giving them a holiday if they still need to do things from their work and school activities in their homes? So although a holiday exists on the calendar, we still need to do our things at home, and we really can't spend our all-day time resting.
Anyway, for today's blog, I will write about the things that I have experienced while using the Stylus pen. But before that, I just want to share my very disappointing experience during the 11.11 Sale of Shopee.
I bought my Xiaomi Pad 5 earlier than the Stylus Pen. I bought my Xiaomi Pad 5 on November 5, and it arrived during the 11.11 sale on Shopee. then later on at night, I decided to buy the Stylus pen, which was on sale for minus 200 pesos on its original price. I am so very happy because I have a free shipping voucher, I didn't pay for the shipping fee, and there is a product discount. 
However, there is this problem that I have experienced. I waited for nothing. One week, two weeks, until I decided to cancel my order and report it on Shopee about my experience. It's a good thing that I can still cancel my order and get my money back, even though the item was already packed. 
But now, I am so very happy because the other shop where I bought my Stylus pen was so very fast to pack and ship my order, and I received it within four days only. Btw., I used my sister's boyfriend's name and address to find out where they will ship my order because if it's here again in our house, I think the delivery time will extend to when it's received.
Now, yesterday, I tested using my Xiaomi Pad 5 smart pen on the drawing application as a part of my review. I will write about it later if I finish my blog review on time today; if I don't make it on time, I will publish it within this week. 
The experience that I had with using it on drawings at first was that I didn't know how to use it, of course, as this is my first time having this kind of thing. I am very gentle when touching it because what if I broke or destroyed it?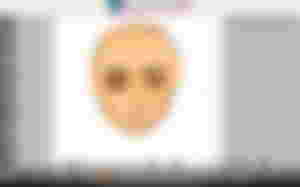 First, I tried it on Ibispaint. As you can see, I wanted to try it to see if I could really draw using a stylus pen. I am not yet used to it, but meanwhile... after hours of using it I didn't noticed...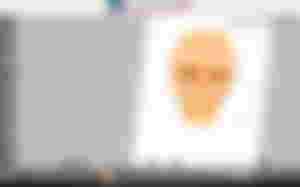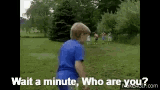 This is just what I drew last night, and I am not finished yet, as I still have many mistakes on the parts of the face that I need to fix until they are okay.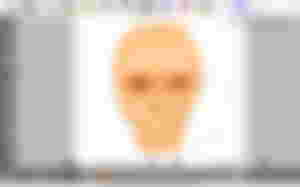 I think the nose is so big, and the lips did not fit below, so I need to fix these parts later. And if you're a professional painter or you know how to draw, let me know in the comment section what I can do to make it more realistic. Thanks!
When you are a beginner at using a stylus pen, you should keep in mind that you are holding a pen or pencil. At first, it was very uncomfortable because you were not used to using it, but after using it for so many hours in drawing, you are now used to holding it. 
If you will ask me which is better to use, a finger or this stylus pen, I now prefer the stylus because it makes my artwork easy to draw and I can blend the colors well. However, it was making me tired because I was just sitting while I was drawing, but it's not a problem for me because I need to get used to sitting now instead of just lying on my bed.
So this is all for today. I will update you again when I have finished this artwork. Thanks for reading!
---
My Previous Articles:
Don't forget that we also have selections like this here at read.cash
My Iphone 5s is finally back after years of not touching it!
My First experience drawing using my xiaomi pad 5
My 2 days experience of using my Xiaomi pad 5 and bluetooth keyboard
Sponsors of ExpertWritter