I received an unexpected early Christmas gift from someone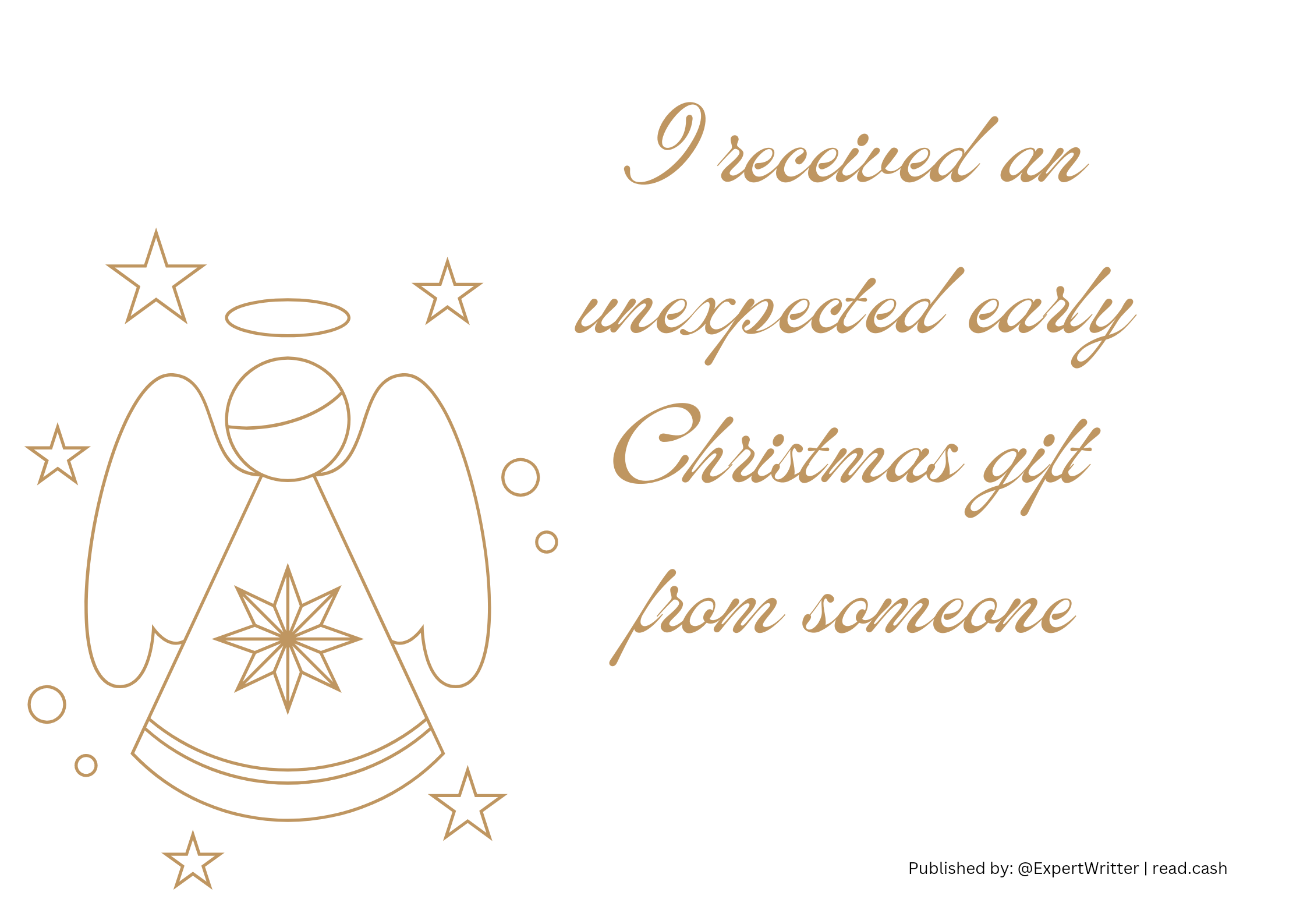 Christmas is coming, and many people around the world are preparing for their Christmas celebrations. As I had expected when I went out last December 15, there were many people in the malls and markets buying and looking at some things that they could personally wear because the prices of some fashion clothes nowadays are on sale. Some people are also looking for something that they can give as a Christmas gift to their family members—friends, relatives, loved ones, or even inaanaks or godchildren.
Some people also went outside while they could still buy some ingredients for their "Noche Buena," because some stocks of ingredients were really hard to find before Christmas because many people were buying, and if we could buy it before Christmas, it would be a tiring day because you needed to fall in line for how many hours, and you will also experience traffic on your way home.
Anyway, for this holiday season, I am not expecting anything aside from the gift from people that are destined to pick my name at the exchange gift celebration that I attended because I am already old and I am not a kid anymore. I am not that excited when it comes to Christmas and the new year because it will be just a normal day for me. Like what I am used to doing here every day, that is just what I will do during that time. I am not even sure where I will celebrate Christmas because we have different plans with our grandparents and relatives (Kanya kanya kaming celebration sa pasko ngayong taon).
The last time that I received some gift was from my mother, who gave me some jewelry, and then my ninang also gave me some money to buy some perfumes that I like because she asked me before what I would like to receive as a gift, and those perfumes are still here and are always used; the containers are still full, but some of my favorites are halfway through the bottles.
Then today, I didn't expect that I would receive an unexpected early Christmas gift from someone. I have been alone in our house since yesterday because my family attended our younger cousin's birthday celebration. Then, it was a good opportunity for me to blog about it as a weekend experience, but I couldn't attend because I had a cold and a little fever.
I heard the dogs outside howling awhile ago, and when I looked at the clock on my phone, it was 2:30 in the afternoon. When I went outside, I found a familiar person—My Ninang, together with her husband and their daughter, who are looking for me. And I was shy about looking because it's been how many years since the last time I met them? My Ninang lives in the States because she is working while her husband and daughter have been living in Manila for 5 years. The last time that I saw their child was when she was 3 years old, and she's now 8 years old. She has grown up so fast, and she looks so pretty. I wanted to take a picture with her, but since I have a cold, I can't, and I was too shy to ask for permission. 
My ninang that I am talking about is not my ninang that gave me money to buy perfumes last Christmas. She's my other ninang and a cousin of my mother too. This is the first time that she has come home here in the province; she was supposed to go home 2 years ago, but because of the pandemic, she couldn't.
Now she came home to celebrate Christmas with her family, and she also plans to visit me to give me some early gift. She wants to give me some dresses and shirts, but she doesn't know my size now, so she just gave me this.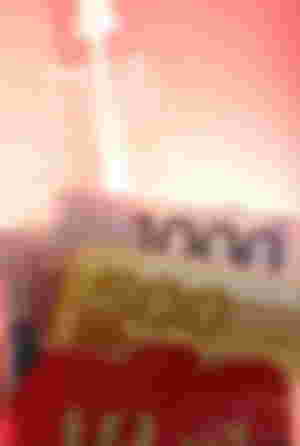 But of course, here in the Philippines, we get used to taking the back of the hand of some elders as a greeting or showing respect to our godparents and elders. So before I give her the gift, I wish her a Merry Christmas in advance and bless her. She told me that I had grown up and looked so mature already. She even asked about my job and how my studies are going, but I told her the truth that I am not studying yet and that I am just a TESDA graduate, but she just told me that I am still young and I can still study and pursue the dream that I want to be. Maybe I should not get pregnant yet. Actually, my female godparents are so gentle, and they are really kind. They consider me their own child. They motivate me the most, and they are much better to talk to and be close with than my own family, who did nothing but demotivate me and be so toxic.
As of now, they are in the other barangay, and they are planning to celebrate Christmas there together with their family. She just gave me the early Christmas gift and also visited my grandparents too, but I told them that they are in Asingan, Pangasinan, right now. 
What I really like about my godparents is that even if they don't give me some money as a Christmas gift, what I really appreciate from them now is their guidance because I am old now and being an adult is really hard. I really appreciate their motivation and being supportive. I expect that she will be disappointed after hearing that I didn't study in college, but she understands it, and she even said that I can still study because I am still young. I was thankful for the money that she gave me. For now, I will save that money to use for my PhilHealth ID next month.
I was very thankful because I have a godparents like them that they are doing their job right as a second parents to me, giving advices and being supportive. And I hope that when I become a godparent too, I will become like them.
Thanks for reading!
---
My Previous Articles:
0.1 BCH from Cashrain after how many Days
My work place inside of my Room
How much have I accumulated collecting BCH from Cashrain
People say, "First love never dies" and so, here is my first love story