It's the second day of November. It seems like only yesterday was the beginning of the month and now we are on the second day! How was your day yesterday? What did you do yesterday? Is there a trick or treat in your villages or houses? Or do the others really just remember their beloved relatives in their respective homes like us? But whatever happened to you yesterday, I hope you have been fun.
But there is one more thing I want to ask. Isn't it our vacation this week is long, that's why we have so much time for our family and ourselves. From Saturday until now, we are on a vacation because of holidays. In these four days, what have you done? Did you just watch Kdrama day and night? Or do you have a binge watch? Or have a movie marathon with your family? Or maybe go to the beach and unwind this long weekend? Can some of you also travel because there are places that are already allowed to be go to ? Maybe the others also went to the graves of their loved ones before November 1? Or did the some of you have a date with their relationships or friends? I know that you may have done one of the things I mentioned.
Me, what I did in four days was I was just here at home and meditating. Hahahha. I just rested and forgot first the things that would just give me a headache. Because it is also really the time for us to rest from the things that stress us. So what I did in four days was I just watched videos and vlogs on Youtube. I also watched a few movies and most of all I watched were ASMR Mukbang videos.
I didn't just use my cellphone during my four days off. I also had time to wash my clothes and clean our house. I also arranged some decorations for Christmas but we haven't installed them yet because it's November 1st. Maybe this week we'll put up these Christmas Decorations. I even plan to buy other Christmas decorations as well as Lanterns and Christmas Trees because just like I said in my previous articles that the flood washed away our Christmas Tree and other Christmas decorations here at home. But let's go back to what I said earlier about what I've been doing this long weekend.
I watched a lot of Mukbang videos which really made me hungry. I really wouldn't have watched Mukbang but there ia a time while I was watching YouTube, my mother suddenly peeked and watched as well and when we finished the video we were watching, the next video was ASMR Mukbang. At first we thought the video was just about cooking because the first thing shown in the video was a man shopping and then he cooked the things he bought. When he was just cooking the various foods, we were hungry so we continued to watch and until he finished cooking, he prepared them all in a table and started eating everything he cooked. My mother and I were surprised when we first watched it because the person in the video ate so much. I have watched a few mukbang videos on Facebook before but the videos are just a little videos or what they are called "compilations".
We then watched Mukbang Videos because my mother liked those kinds of videos because she also loves to cook and she sees in those videos the different kinds of foods, sometimes the ones they Mukbang or eat are seafoods and my mom looks at the different dishes they make there. I, on the other hand, am always hungry every time we watch those Mukbang Videos because the food they eat is really delicious. Sometimes I even imagine that I'm the one who's eating there hahahhah. My mother and I decided that before Christmas we would also try to have a Mukbang. I looked at Lazada and Shopee for Spicy noodles and I did find it but I just added it in my cart first, I also chose the one that wasn't too spicy so that my mother could eat it. We will also accompany that with sausage, hotdog, chicken and some seafoods like shrimp. Because King Crabs are expensive so we haven't been able to buy that yet. But I hope we can fulfill that plan and I hope it doesn't become a plan at all hahahhaha but it's okay if we can't do it before Christmas. Because we can also do this on my Birthday hahahha to make my celebration happy even if we are the only ones here at home.
Since October 29, my mother and I have been watching Mukbang until this morning. She requests that we watch some mukbang when she sees me using my cellphone. But this afternoon I bu a load for her cellphone so that she could watch there first because I made a document this afternoon for school so we couldn't watch on my cellphone so I just gave her a load for her to watch a lot of Mukbang videos she want to watch.
And that's exactly what I've been preoccupied with these past few days. I'm just here at home and watching Mukbang videos. Hahahaha I've always been hungry always when I watched Mukbang, it's just a good thing and we have extra food here at home and I have something to eat when I'm suddenly hungry.
That's all for today. Thank you so much for reading my nonsense article. Hahahha I hope you still enjoy reading somehow. Until again.
Thank you so much for reading, I hope you don't get tired of reading my works. Thank you for your support and trust in me and my articles. Thank you again.
I would like to thank my Sponsors who are so kind and generous. Please visit and read their articles when you have free time. Their articles are also very beautiful and great so you will definitely enjoy reading. And I also want to thank the people who always read, comment and upvote my articles. Thank you very much too. And may you all be blessed for your kindness and goodness.
Thanks for reading this.
Keep Safe and God Bless us always.
Don't Forget to Be Nice and Be Good to Everyone.
Bye.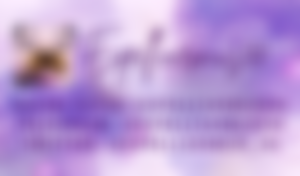 Lead image source: Unsplash
All videos credited to YouTube