Who doesn't know the agent who had the rank as 007?. The old and young generation knew this character because of the intense and thrilling mission he had. A secret agent with a smart personality and charisma will be cached over the lady that will be going to pair with him. But this wasn't a movie review, perhaps it's a reminisce of what happened when I was still growing as a boy.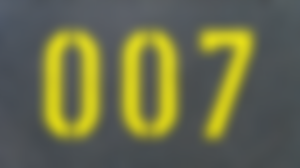 Last night I was mesmerized after watching the movie "No Time To Die" a new released James Bond movie this present year.
I must be judged that technology is really innovative and the movie scene becomes more realistic. The Hollywood type of cinematography and gracefully stroke of moves makes the movie more alive in 2 hours and 40 minutes length of viewing.
James Bond character had a huge contribution to every boy who lived, mostly in the Philippines that when I was still young, the effect of bombing and crashing is truly remarkable. In the Philippines when my time in the film industry is more really on copycatting action movies and motion moves.
Most of the action stars that time had really got the brand name when comes to entertainment so when they got into politics their name is quite familiar that lead them to the government positions.
Those action stars and characters presented in some action intense drama are popular, now they are also famous sitting in the corner of congress and making the valid reasons of thinking making a bill to law.
Another that captivates the James Bond movie is the leading lady they got. Yeah, I will be honest that those sexy stars and agent is also capturing the eyes of viewers, not only the James Bond motilities and gadget that could trace thing, a bomb from a tiny pocket and the cars that were bulletproof. One that contributes is the actress that plays as James partner or opponent. (This reality)
The main factor to consider also is the flow of the story, of course as a young we never think of the plot and the reason why they are fighting, also it's a foreign language in my time. I cant understand English movies back then, even Tagalog. I was raised as Ilokano and I was ten when I learn some Tagalog. It's really a trend when they discovered the dubbing.
That makes the movie more interesting when they translated the English version to the Filipino language. But now honestly as I understand the English I wasn't impressed in dubbing style anymore. I prefer to watch in English rather than dubbed. Of course, in dubbed it's not exact and there are cuts in the beginning to the ending.
Remembering the old days makes me want a time machine.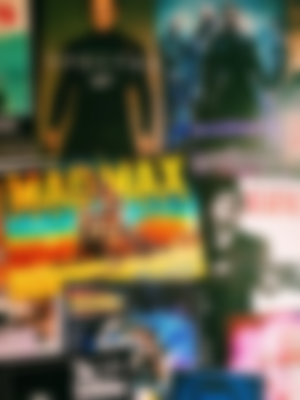 When I was young, Television wasn't for every house. If one or two had the heavy type TV some still can't connect to foreign channel, only the local broadcast will catch. So when the movie is about action related people will gather on the floor and watch the movie.
It's like Theater for we could shout if something happened, nor the enemy is punched or hurt. Staying silent when James Bond is in bad situations, we were catching our breath.
I missed those days that we prefer to watch rather than attend school, haha. Yeah when the TV showed that our favourite movie will be featured, I will not be going to school. I prefer to be absent for sure to watch a movie.
Sound so simple that this was just a movie. But a boy likes us before it's a scape of the normal world. The sceneries and events are not normal to us. The oceans and the mountains, the kind of riffles and those gadgets he got had this heroin type of ecstasy while watching the movie.
Action movies are also the reason for us to look at guns, yeah when I was young still legalized buying some guns with small circle type of plastic bullet.  I remember that most of the boys had this kind of toy, that we been secretly going in other streets and provoke other boys, so the battle of Gunshot will begin LOL.
This wasn't legal now, it's prohibited so still part of my childhood. And I could say that this was influenced by watching a James Bond and other action movie.
The boy who holds the guns think he was the star of the movie LOL.
I still remember that I shot a toy gun at a boy and he cries LOL, I was worried that time what if he will tell my father haha. But he never did, so no one knew my little secret.
But yeah it's worse still memory subjected to good reminisce.
How does the movie influence you? Are you also a boy who like James Bond and wanted to be a secret agent? Or for the girls, what movies that you really want that influence you like girls and never yet forget? Thanks for reading...