Some days ago, I watched a vlog of Kathryn Bernardo with Sofia Andres as her guest for her T.G.I.S. episode. During the interview, one of Kathryn's questions to Sofia was, "If she's not an artist, what should she be now?" Sofia answered she would be an Interior designer or a Pilot. Then Sofia asked the same question to Kathryn, and Kath answered she would be a make-up artist, or taking up Marketing, or anything that involves production or behind the camera.
After watching that episode, I thought about my childhood dream job or profession too or what should I be pursuing if I took a different path.
If you don't know yet, I am taking up a Business Administration major in Marketing Management course. I'm an incoming 4th-year student this coming Academic year 2021-2022. Two more semesters and I'll be saying goodbye to college and will finally get my diploma.
To be honest, I'm still wondering why I lined up in the B.A. department during the admission day. I thought I no longer have other options that Marketing was the only choice I had. But as I look back on that day, there were a lot of options and choices but I chose Marketing.
Am I happy with my choice? They say, when you are already in your third year, you'll probably love and embrace the path you took, but even though I'll be venturing on my last year in college, I still haven't accepted it, or perhaps I just don't see myself pursuing it.
"In Marketing, you can be Everything." This was a tagline that we used for our entry during our College week where we needed to advertise our course. Indeed, in Marketing, you can be anyone you want.
Sometimes, What ifs are haunting me that I wonder, if I'm not studying in a Business college, where should I be now? And if I answer this question, these are the options I should be picking from.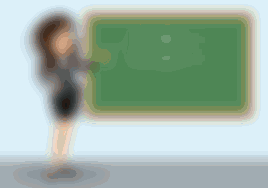 Math is my favorite subject from Kindergarten until High School that I always joined Math contests that time. I just love numbers even when I was still young. I remember I used to act as a Math teacher to my younger cousins and teach them the lessons I've learned in Elementary. They would sit in their chairs while I'm standing in front of them with a mini blackboard and chalk teaching them how to count from 1 to 100 to add and subtract one number to another as if they understood what I was blabbering about.
I had a favorite teacher in Elementary and she teaches Math subjects. She was just so passionate about teaching the subject and I thought I want to be like her. And that's when I wanted to become a Math teacher too.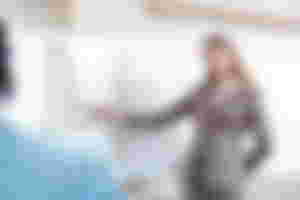 I may not be good with using highfalutin words but I love the English language. English was my 2nd favorite subject in school, and my dream of becoming an English teacher was probably influenced again by my teacher who teaches the subject back in Elementary and also in High School. Both of them were so good at teaching the subject and I admire them.
I don't like to be a grammar nazi but that would be included in the job description. I wanted to teach kids about subject-verb agreement, construct simple, compound, and complex sentences, or just teach them how to read and write English words. I'm not claiming that I'm already fluent in English but it's also a dream profession back in the day.
From Elementary to Junior High School, I just really wanted to become a teacher. But when I saw how difficult it was to be in that noble profession, I backed out. Lols 😹🤣 I told myself, I don't want to be stuck in the 4 corners of the classroom forever and that's when I turned my back on this childhood dream.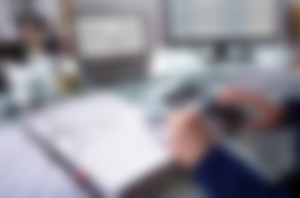 This dream only sparked when I was already in Senior High School. Again, it was due to the influence of my teachers and also a friend of mine who also wanted to take up Accountancy in college. We were both good at Math and analyzing problems, and that's how we became really good friends. Since then, I have dedicated myself to pursue this dream.
It was my first choice when I took the entrance exam at our university. Lucky me, I had a passing score. I got shortlisted in the course, but when I was supposed to be interviewed to be admitted, I was weak enough to show up. I thought it would give me a hard time if I continue this path and I might die (well, not literally) fighting for it. Because of this action, I ended up lining up in the B.A. department. 😹🤣
---
If there is someone I envy, it's probably my brother. I mean, his ultimate dream was to become a Civil Engineer, and now, he is already a licensed one. He always fights for what he wants, and that's something I admire about him.
As for me, I don't even know what I want to do after college. I just want to be a certified 'tambay' (jobless) and be a housewife and mother to my children. Charot. 🤣🤣🤣
---