I have read an article from Jher0122 about how Gomo saved him from his mobile data expenses and I thought I should also write about my experience using it since I've been a Gomo user for quite some time already.
I have been using the mobile sim GOMO under the Globe network for almost 1 year now and I had a great experience using it but it's been disappointing me lately because it's becoming slow, but it's still faster than the Globe sim.
So almost 1 year ago, around April of 2021, I read a post from one of the noise.cash users (andreacamille) where she was promoting the GOMO sim and it caught my attention because of the unique promo where the mobile data that you buy doesn't have an expiration. After reading about it, I immediately went on Shopee to search it up and checked it out. The price of the sim card was around 289 pesos ($5.60) and it has free 30 GB mobile data, which makes it a good deal.
Before, I didn't really use mobile data because we have WiFi internet connection here at our house as we needed it for our studies when we were still in High School. It was actually sponsored by our aunt who is living in Spain as her support for us, her nieces and nephews, towards our studies. But when we graduated from High School and entered college, my aunt decided to stop paying for the internet since we were not gonna be using it anymore.
So when I entered college, I started using the Globe sim as it worked perfectly in the dormitory that I rented before. And since I don't get to spend all the mobile data from the promo that I buy from them, I sometimes forget about when it will expire and the last thing I know, the data already expired, and all the data I didn't use end up being wasted. Globe's mobile data promo is quite expensive so when I heard about Gomo's unique promo, I didn't hesitate to leave the network I've been using for so long already to save myself a penny.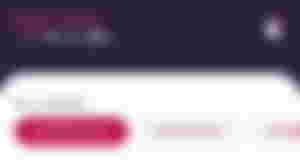 And after almost 1 year of using the GOMO sim from April 30, 2021, until today, I have already purchased 10 different mobile data promos, from the 25 GB and 30 GB promos worth almost 250 pesos ($5) and 300 pesos ($6) to the Unli Data promo valid for 1 month worth almost 500 pesos ($10). I have also already used up 300 GB of Mobile data (including the Data I haven't used up) and 1 Unli Data valid for 1 month. In total, I already spent around 3,210 pesos ($62.16) on all the Mobile data I used, including the sim card that I bought.
As for my experience, it really is worth it and I definitely got to save money because I don't have to worry about the mobile data that I don't get to use anymore as Gomo's data doesn't have an expiration. I don't really spend so much time online and I'm quite thrifty with my data so 1 promo that I purchase could last for more than a month already.
If I were to compute it, assuming that I spend 90 pesos ($1.74) per week on mobile data if I was still using the Globe promo GO90, I'd probably spend 4,680 pesos ($90.65) for 1 year already. That means I would have got to spend 1,470 pesos ($28.47) more for mobile data alone just to access the virtual world. If for others, that's just a small amount, for me, that's already huge money.
One more thing that I like about GOMO is that it works faster than Globe even if it is under the Globe network. However, lately, it's been getting slower than how it used to be. Sometimes, I would have connectivity problems when accessing different platforms and social media apps as well. Perhaps, it's because a lot of people have been using it too.
Anyway, I would still prefer using Gomo to going back to using Globe or even Smart because those two networks won't work well inside my room. However, I've been thinking of getting a WiFi installed again since the 3 of us (my parents and me) are always accessing the virtual world for different reasons so that we get to save up from buying mobile data and we'll have better connections too.