One of the things that have been stressing me out even before our graduation day was whether I will throw a graduation celebration where significant people in my life will be invited, such as my Elementary and High School teachers, batchmates and friends, my relatives from both my father and mother's side and also our neighbors, or I should just have a simple celebration with my family and a few of my closest friends to make it more meaningful.
Before the big day, I actually have been planning things out related to celebrating this special occasion because I also have been anticipating that I will graduate with flying colors or with a Latin Honor. It was one of my great goals which is why I told myself that if I achieve it, I wouldn't hesitate to go all out and celebrate this accomplishment since it would only happen once.
However, what I didn't expect was that graduating from college was quite expensive because there were just a lot of things and graduation fees to pay for, which somehow hurt my wallet. So I thought if I will push through with my plan of throwing a graduation party, then I might really go broke for real.
Even before our graduation day came, several people have been asking me about the date of when will we celebrate it as if they were also inviting themselves even if I haven't decided yet if I will actually organize one or if I have the money and means to do so. Because of some people bugging me about it, I even thought of just going to Baguio City to get away from all the unnecessary noise that I will hear right after graduation. I thought it would be better to be away from everyone for a short while and just feel at peace with the embrace of the cold breeze in the mountains.
But when I asked my thesis groupmate if it was necessary to have a graduation celebration, there I realized that it was also a way of showing appreciation and thanksgiving to all the people who have helped me at one point or another throughout the course of my college journey and in this lifetime. It's also a way of sharing my blessings with other people and a time to celebrate, be happy, just live in the moment, and stop stressing about what comes next.
This is why I have decided to allot around 20,000 pesos as my budget for celebrating my Graduation. It's probably not that much to others but for a broke gal like me, it is already too much to break my savings.
Since I have been saving for this occasion, I got to save 10,000 pesos from my personal money and also from the profit I got in selling 4 pigs last time. And since my budget is still short of half the amount I need, I decided to Cash out $240 from my profit from Spot Trading for my Graduation celebration.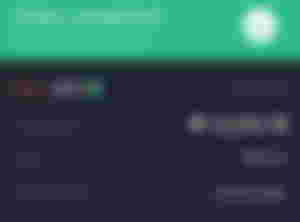 Since I saw that the peso rate for USDT was higher compared to BUSD, I decided to trade my $240 BUSD for $239.95 USDT and I got to sell it for 56.24 pesos each or a total of 13,494.78 pesos. I only cashed out the 10,000 pesos and the extra was still saved in my GCash wallet, which I will save for future purposes.
Now, I already have 20,000 pesos as my budget for celebrating my Graduation this coming July 29, which is also the same day as my mother's birthday. I'm not sure if it will be enough but I hope it will and I also hope that the people I expect to come will come on that day.
Well, I'm only hoping now that it will be a memorable day, and the purpose of celebrating will be accomplished.