I know it was not long ago when I published my 6 Bitcoin Cash Achieved! article, but here I am again, sharing that I already achieved my 7th Bitcoin Cash holdings.
First and foremost, this article is not aimed to brag, but to at least serve as an inspiration to other users to keep holding their Bitcoin Cash, especially if the need for money does not arise.
---
I am verbal about my ultimate Bitcoin Cash goal which is to earn and hold at least 10 Bitcoin Cash before the year ends and I am so happy and delighted that I am only 3 BCH away to achieve this goal. There are still 5 months more to go before 2021 ends, and I hope I will be able to achieve it before my 22nd birthday.

And here it is, 7 Bitcoin Cash achieved!
You might be wondering why it only took a couple of weeks after I achieved my 6th BCH. It is because I was still holding the BCH I sent to my coins.ph wallet which was intended for my spendings. But since it's already the end of the month and I did not have any huge spendings at all, I decided to send it back to my bitcoin.com wallet and just send some BCH back to my coins.ph again if I need to use money. Good thing I already converted some of my Bitcoin Cash for my load allowance and online shopping before I sent the BCH back to the other wallet.
I have published an article yesterday about my 1 Bitcoin Cash in 1 Month: My July Earnings and I also already added it to my long-term hold wallet, which played a huge role in how I was able to achieve my 7th Bitcoin Cash today.
---
Why do you plan to hold a lot of Bitcoin Cash, you might ask. It is because, just like many other users, I believe that it has a huge potential to increase more in terms of its price with the coin's solid fundamentals and supportive Bitcoin Cash community. I believe that with BCH, I will achieve the kind of financial and time freedom I want to have.
Just like others, I also have goals that I want to achieve and material things that I want to acquire with the help of the BCH I have been earning in my less than 11 months of blogging on read.cash and more than 7 months of posting on noise.cash. The higher the price BCH can have, the lesser the amount of BCH I will spend so I will keep on believing in the future of this coin.
---
Achieving this amount of BCH I have was never a piece of cake. If you have been following me on my journey and reading some of my articles, you would know that it was not always a sunny day. There were also struggles and problems I have encountered that made my stay on both of these platforms worthwhile and meaningful.
In my almost 11 months of writing on read.cash, it is a common struggle amongst users to think of a good topic to write about almost every day. I have been publishing my works on this platform, and in my journey, I have already written and published a total of 268 articles. Most of these are personal experiences and fictional stories.
While on noise.cash, I was not exempted to experience having no value to the hearts my posts are receiving on the platform. There were also days I did not receive any payout at all because I was inactive or I'm not in the mood to post anything too.
---
What's Next?
I am dedicated to achieving the 10 BCH goal this year. And although I know I will be very busy again in the coming months especially that classes will be back this August 25th and that I'm in my last year in college already, I will still keep working hard as usual and stick to having good time management. I will manage my time very well so I have enough time for my studies and I can still attend my online activities in the crypto-verse.

Let me just flex my silver badge because it's been a while when I last had it and I am so pleased to have it again next to my name. This is also one of my goals this month, to be back in the Top Tippers in the last 30 days, and I am so happy I achieved it. Even though I am so focused on achieving my BCH goal, I still want to share some of it and give back to the BCH community by tipping back other user's articles and comments on my articles. I hope I will continue to be part of the Top 50 tippers in the next coming days or months to come.
---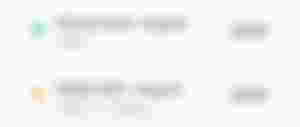 My wallets are now so ready for the coming month. I am not gonna set any amount of BCH as my goal. I will just do the usual thing, to write and publish articles on read.cash, and continue making noise on noise.cash.