And just like that, we're already on the 11th month of the year, and around 58 days more to go and we're already saying Goodbye to 2022 and saying Hello to 2023. Just how fast time flies and goes.
More than a month ago, I have written and published an article entitled "My Financial Goal Before 2022 Ends", where I shared there about my financial goal of getting to save a total of 200,000 pesos before the year ends where half of it is for my Emergency Fund and the other half is for my Personal Savings.
And today, I'm happy to share that I finally achieved this goal even if there are still less than 2 months remaining before we say goodbye to the year 2022!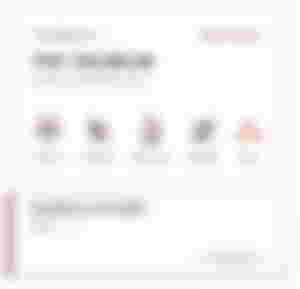 As you can see, my savings are not just in 1 account as I preferred to save up most of my money on a digital bank to take advantage of the higher interest rates compared to the ones offered by traditional banks.
Actually, I started saving up when I was still young, as early as 6 years old, when my parents taught us to save the extra money we have from our school allowance and put them in our bamboo banks or what we call "Alkansya". Being taught to save up money as young as the age of 6, I have brought that trait with me until now that I'm a young adult.
Surely, not having a lot of responsibilities in life, like having my own child to take care of, or having younger siblings to support them financially, helped me to save up more than those who have bigger responsibilities in life, like those who are already married and are the breadwinners of their families.
As of the moment, I only spend money on my personal expenses, like online shopping, data allowance, leisure expense when I go out with my friends, the money I contribute at home for food and water expenses, and some cash that I give to my parents. I don't have to pay monthly rent since I have my own space at home too. So most of my income and salary are just saved up now.
Nevertheless, here are some of the tips that I personally use and do so I could save up and achieve the financial goal that I set for myself.
Seriously, you cannot achieve something if you don't have a goal or plan. They say that if you fail to plan, you plan to fail. So setting a SMART goal and making a plan to achieve it is the first thing to do if you have something you want to attain. Write down your goal in a notebook, whether it's to save up at least 10K pesos in a month, or to save money so you could buy a new phone. Know the reason why you want to save up first and start from there. Then make feasible plans and micro steps to achieve it.
Sometimes or most of the time, we fail to stick with our budget because of some micro-spending that is not really necessary, such as checking out unimportant items on your shopping app or even buying milk tea every day. It's okay though if you have the budget for it, but if you already know that if you spend that money on buying that unnecessary thing and you'll have worries about where to get money to pay your monthly bill, then it's time to reassess your budget and set your priorities right. Always remember what Benjamin Franklin said,
"Beware of little expenses. A small leak will sink a great ship."
Now that inflation is at its worst, while it's still helpful to cut some unnecessary expenses to live within our means, it's more crucial to have multiple sources of income, especially if you want to save up for your savings goal. If you have extra time, look for additional side hustles that you can do whenever you can. However, it's also important to take good care of your health and learn to rest when you're burnt out so you can hustle more.
Sometimes, we are too focused on achieving something that after we accomplish it, we already want to proceed with another goal. However, it is important to reward yourself once in a while so that you have an extra boost of motivation to even work harder for your goals. You can reward yourself with a new pair of shoes, or clothes, and even go out to eat your favorite foods. After all, we're working to live and not living only to work for the rest of our lives.
---
Now that I have achieved my financial goal this year, I'll take some rest first without thinking too much about my next goal or plan. However, I'll still work and hustle as usual. It's just that I'll limit the pressure I'm giving on myself so that I'll be more prepared and productive for the new year to come.