Cookies and cream overload!
It was a heavy rain last night and the doves are just keep coming in to our house. Some of the doves can come in because there is a spot in our house that they can enter there when strong thunderstorm is happening. There are some in the terrace and some are outside. So when I wake up, I hear my mother is cleaning something. She is cleaning the dove's feces.
Since it is Tuesday, there is no event or going out because I think this is our rest day. So most probably, my mother and my sibling will be staying at home for the whole day. My mother is cleaning the terrace and I know it will be continued until inside. She will clean the toilet, kitchen, living room and our bed rooms. And aside of that, we will clean the bird's cages.
Last night, I found an interesting article about random questions. It was written by @JustMaryel and the title is Drunk Sport. If you are interested in reading her blog, just click it there. The questions are funny and it gives you some hilarious answers. So I think it's good for today's blog.
I have answered this in her blog and my answer is basketball. Basketball is the most favorite sport of Filipinos and even I play it with my friends. Last week, we failed to bring the championship in our barangay. If players are drunk, I think it is very hard to shoot the ball in the basket. It would be so funny to watch that both teams are not scoring anything because they all missed it.
The most attitude animal for me is snake. I think if snake can speak, it will always shout and hiss to us all the time. They are very sensitive and territorial. I guess if you found snake in the grass with its partner. It would say likes this, "What are you looking at? Go find your own partner and do the damn thing!" Sorry for the word, snake it is.
This is hard question because I don't want to sneeze in public for so long because they might suspect me that I have covid virus or any variants. I would rather have hiccups because I can still bear with it and hiccups are treatable. Also, I think hiccups didn't occur continuously. It has still some time lapses before another hiccup is made. You will not wish to sneeze inside the bus or jeep because they will all look at you like a madman.
Since there is no indication whether it is alive or not. I would highly suggest if we can make Dr. Jose Rizal as the president of our country. Rizal would be a perfect president because he has it all. His intelligence and experiences can make this country great and alongside with his friends during the time he was living. I cannot imagine how much the Philippines would be after their administration.
There are many holidays and I think the most favorite of mine is Christmas holidays. Who wouldn't love to give and receive gifts right? Also, the amazing seasonal foods can be eaten so free in different houses. The godparents are very welcoming and they will entertain you while you were in their houses. I love Christmas holidays because in this span of time, I gained weight until new year.
I am always choosing and drooling to cookies and cream overload. Since I was young, whenever I eat ice cream, I told my mother to choose cookies and cream and until now. I ate several cookies and cream style in different brands and ice cream stores. I love the ice cream when it has big chunk of cookies. I enjoyed eating it and feeling it inside my mouth. I think I will buy ice cream later since I have still some money in Gcash. hehe.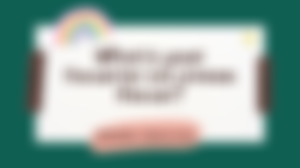 You are so welcome to become my sponsor. I would love to see you there in that block. Thank you po!