What I miss most about Aguinaldo Shrine in Kawit
Perhaps most of you knew about the most recent historic place in Cavite and one of the best highlights is the house of the first president of the Philippines. He resided in the city of Kawit, wherein multiple historical events happened. I didn't forget the first time I entered the house of Aguinaldo because during that time, I was with my cousins and I slipped through the stairs. Thankfully, there were no people around the area and no one saw that mini accident beside my cousins. Truly an embarrassing experience.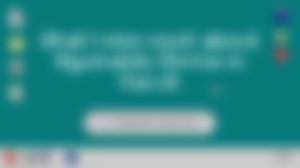 However, setting aside my not-so-good experience in Aguinaldo Shrine. I couldn't deny the fact that it was a good opportunity to see and witness some of the antique tools, clothes, and weapons that they had used back then. I was more intrigued about the old book they had because all of you know that I was into the book. Gosh! Although I wasn't allowed to touch the book since it was inside the thick glass, I'm forever grateful that it was opened and you could see the two pages. The ink used was really unique and the handwriting was impeccable. If you visit the Aguinaldo Shrine back then, you know what I am talking about. Visit it if you have a chance.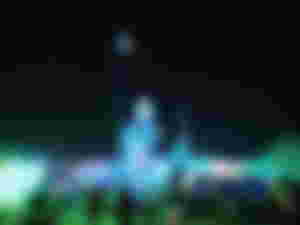 Every year, there are many events held in the Aguinaldo Shrine because of what I have mentioned earlier. There are many historical events that happened in Kawit, Cavite. One of these events is what we called the Feast of the Immaculate Concepcion wherein they celebrated the virgin Mary. A lot of people gathered in the night and plenty of bands were playing. What I loved about the feast in Kawit, it was super lively and the mayor really invited a lot of artists to come. In fact, whenever I went there during Fiesta, I got a chance to see many artists that I haven't seen before.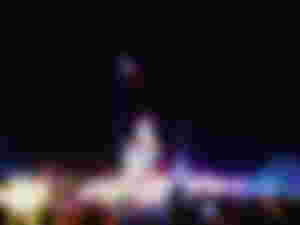 During the Christmas season, it is another festive event which I always look forward to because of the live portrayal of Bible sequencing. The event is called Tinis and I don't know when it started. But one thing I am sure of, the event is super fun because of the people acting and portraying the Bible characters. The best characters and the most seek ones are Eve and Adam. They were literally just wearing leaves to cover the private part. You could see the cleavage and their butts. It's not funny because it takes gut to do that in front of thousand of people. I adore the 12 apostles because they are doing great characterizing their role.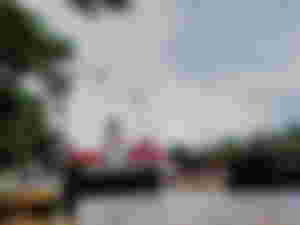 I was born and lived in Kawit when I was young so I had a good attachment in there. Unfortunately, we had to move in Tanza because my father's job was there. It wasn't that far but I know I left my friends, childhood friends in Kawit. We had some connections and met from time to time. How I wish I was still living in Kawit because there are a lot of opportunities parks to visit when you are bored compared in Tanza. The signal is strong, too. So whenever I visit my grandmother, I always stay for at least 2-3 days before I went back home.
Surprisingly, my time in Kawit is always fun and amazing without a hassle. The people in Kawit is quite liberated, especially the young ones. Gosh! Anyways, since the Christmas is coming, I know there will be a lof of events to attend to. However, in my current condition, I hope I will have time for that since blogging and studying occupies most of my time.
---
My previous articles you might love to read: