My rabbits got fungus in their ears
Some of us loved and took care of pets dearly, without holding back. Our pets become part of the family, wherein they will share good food and treatment inside of our home. Basically, I would consider my pets my friends as well, because I talk to them like humans. You know, it doesn't matter what kind of animal you are petting and raising since as long as you give them the love they need, it will be fine.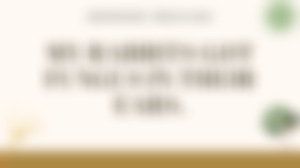 However, there are some instances where they will get sick. We cannot avoid the fact that they will get one along the way, even though you are giving them the best treatment possible and available. How unfortunate that it happened to my two rabbits that got infected with ear fungus. At first, I hadn't noticed it yet since for the past few days, I have been occupied with something and I had no time to check their physical appearance at all.
I just gave them food, water, and cleaned the cage. After that, I would go away, continue what I was doing, and sit in front of the laptop. Well, the next day that I checked them, I noticed a whitish thing in their ears, and upon checking them, I realized that it was a fungus. I immediately messaged @Eunoia for consultation since he was raising rabbits as well. He advised me to use spray instead of oral because it wasn't much more severely affected. Basically, the fungus is starting to develop and spread in their ears.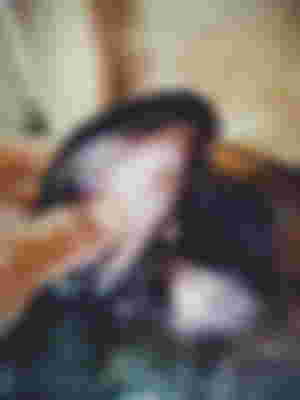 Opening my shoppe account was not really a good thing for me because I would be tempted to order unnecessary products or things that I liked but would not use in the future. But I told myself to calm down and order what I needed for my rabbits. So, I actually searched for the best one available on different stores, then I picked the lowest price with good reviews. Thankfully, the one I chose was having a sale and I got a bit of a discount, so I used the voucher too. Anyways, since the order will take 3–4 days, I cleaned the rabbit cage from time to time so it would not spread faster.
It was one afternoon when a delivery driver was calling in front of our home. I was inside, cleaning my room. I didn't hear his calling either. My sister knocked on the door, telling me that there was an order that needed to be paid. I turned off my music, got my wallet, and headed out. The bottle was secured since it was not an ordinary spray bottle. It was quite pricey for me, so it was really better that it was secured well. I opened the package with care because I might break the plastic or something. It's better to be careful, you know.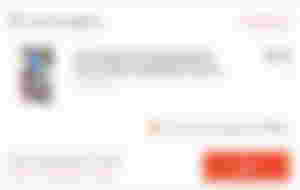 One hour later, I tested the spray on one of my rabbits, but only one. I do not want to lose two at the same time when it didn't work. Thankfully, nothing bad happened, so I applied it to the other one as well. In the first 24 hours, I noticed that the whitish ones, which were fungus, were turning pinkish red. I did not know why, perhaps a chemical reaction since it was killing the fungus. The next few days, I noticed that there were only a few spots where the fungus stayed. So it means it was truly effective.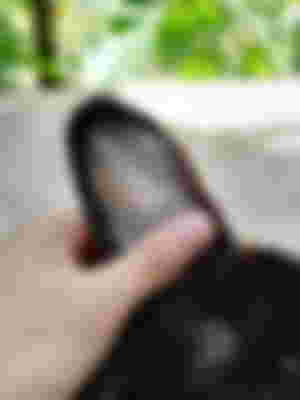 Currently, they are now okay. Their ears were fine, as if nothing had happened to them. I make sure that I clean their cage every day and sanitize it. The food I gave was good and fresh, so I know they will not get sick again. It was difficult for me and my family to see our pets ill because they were also members of our family. I'm thankful because during that day, I have spare money to spend or else I will be forced to get some from my savings. I really hate draining my savings because I allotted it for something else. Do you have pets? Take care of them with the love and respect they need. They have feelings and emotions too.
---
Thanks for the sponsorship!
My previous articles that you might love read: