Honesty stores should be the new trend
It was amazing how small businesses cope with their daily transactions. To put up a new business is not easy at all. You have to think wisely where, what and who's the target of your business so that you have a core. I am not a business minded myself so I don't have a talent or skill in business. I will shoulder and advise you for anything, but not in business-related topics. I have very poor knowledge and very few experiences.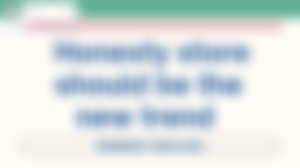 In my life, I haven't had any experience of paying without someone who's looking out. We go to the store, shop for the items we want and pay it in the cashier. That is the usual and common scenario that happens in supermarkets. But what if there's no cashier? There's no one who will look out for you whether you pay for your items or not? That is a problem that might be taken advantage of by the customers.
While I was browsing on Facebook to look for my friend's post regarding his brother's graduation. I saw some very interesting news that I, myself, can't believe happened in Cavite. There was a new store, not your ordinary store but a honesty store. Meaning, the store itself has no cashier or someone you will go to pay for your items. Your integrity and conscience as a person will be tested through this. And I think this is a good store that should be imitated too.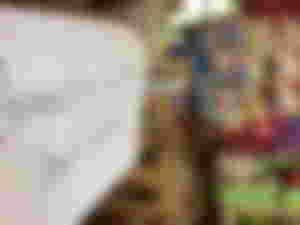 The store I was talking about was called "Rosario Honesty Store" owned by Wilfredo Perlas. He was a resident in Rosario, Cavite. For a brief information, Rosario has many local stores that you can find and it is a busy city from day to night. It is quite a populated area in Cavite and traffic is inevitable. So to read this kind of news was very surprising for me, especially in a place like Rosario.
Perlas opened this sari-sari store because the tricycle he was driving was stop functioning. He decided to open a store with a capital of ₱17,000 ($305.26). I am sure he is betting his savings in this store so that he could still have a source of income. What a wise man! But, what's more fascinating is his intention to make honesty be instilled to people or his customers. That is how his store was made.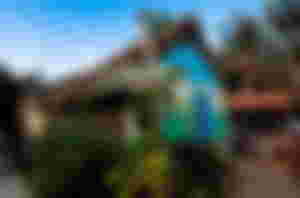 But before all of this, there is a famous honesty store in the Philippines that most tourist was fond of. It was the honesty store that was featured in so many blogs and vlogs both local and international. It was indeed commendable because this store was existed since 1998. I was born 2001 so, it means it was 2 years older than me. Just stating a fact and highlighting how long the history of honesty store in Batanes. It was a pride of Ivatan people.
The store was mixed of sari-sari store and coffee shop so that you can relax. Enjoy the view and connect with nature. It was an amazing experience for sure to get there. Batanes was known for zero-crimes rate and no stealing was ever known in this province. The native people here are very generous and their houses are very different. It was ancient, traditional and historic. I think, right now their houses are the few of the rarest house in the Philippines.
I write about this honesty store because I want to remind everyone that our honesty should be applied to any situation. Oh, not at all situations but you have to pay and transact fairly to all of your business in supermarkets. Honestly, I want this kind of honesty store to exist in several parts of Cavite because it teaches people to become honest. But you know, not everyone has a good intention of doing good. It's still prone to stealing and shoplifting.
Also, if you are a store owner, you have to be honest and reasonable to your prices. Do not take advantage of inflation or any calamities happened in your area. I know that people who are honest are the people who has a big heart for others. It's rare if you meet someone who's honest and transparent. Then if you meet one and become friend with that person, cherish and seek advises from him. He will not take advantage of you, not now and not ever.
---
Thank you sponsors. I cannot believe my sponsors block is like this. It's just good seeing all you there.
My previous articles you might love to read: