Random Questions
Hello for my article today I'm doing a question prompt I seen the other day from @Duvinca if you want to check out her answers you can click here. Well let me get you my answers.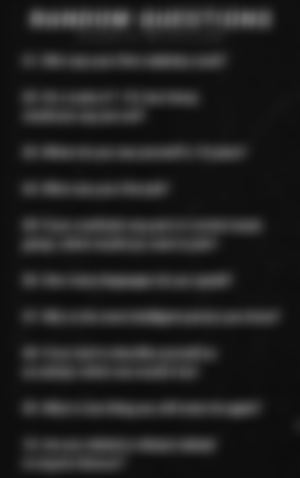 1. Who was your first celebrity crush?
I was young but I had a thing for Wonder Women, haha. So the actress that played that role at the time was Lynda Carter. Some movie stars look young and hide there age so well. Well she still looks good now even though she is 70+ years old. Not a crush now though.
2. On a scale of 1-10, how funny would you say you are?
Yes I believe I can be funny but I'm not quiting my day job to test the waters in becoming a comedian though. I think those around me or in this case those that read me would have a better idea of rating me. After all we try to be funny to others not to ourselves. So I can't judge myself.
3. Where do you see yourself in 10 years?
Well I'm at that age where it is all down hill, haha. A lot of wishes for sure but let's keep it realistic. I believe in 10 years I'll probably be grandpa. Maybe mother nature will keep me from looking like one though, haha. Since I would be just short of retiring I hope that I would have most of my long term debt gone. Another thing I could see myself doing is planning my final bucket lists of things to do.
4. What was your first job?
I was only 12 and worked on Saturday mornings for a few hours. I worked for my father's friend dad. I was a garbage man. Let me tell you the details of the job.
I threw trash bags in the back of a truck as the guy did the driving. Once done collecting trash we went to the land fill to get rid of it. Before throwing the trash bags down the hatch I was required to open them and take any aluminum cans out. After that was done we went back to the guys garage where I smashed the cans down by stepping on them. I did this every Saturday morning for one summer. So for about 4 hours of work each time I got paid $5 and it included a pop to drink. Yes I stepped on the pop can after it was finished, haha.
5. If you could join any past or current music group, which would you want to join?
I don't sing well and I can't play any type of musical instrument. I guess if I could I would want to be a member of KISS. They were an American Rock & Roll band in the 70's and 80's. As a kid I thought it was cool seeing there hidden faces via paint and make up.
6. How many languages ​​do you speak?
It's obvious English is my native tongue. In high school I took a year of Spanish. I have also self taught myself to speak Mandarin. I have one friend that helps me as well. Chinese I mostly know greeting and salutations. I can understand some Spanish written words but as far as Chinese no.
7. Who is the most intelligent person you know?
I really can't say who that may be. I know quite a few and they all have different things they are intelligent about.
8. What is one thing you'll never do again?
Ok this one is funny and I haven't ever did again. As a dare I pissed on an electric fence. Yes alcohol was involved and I will tell you the feeling is much like touching it with your hand. I'll just say the stream stopped and I was on my back.
9. Are you related or distant related to any famous person?
I'm a decedent of an early colonial governor. Its my great grandfather times 10. He came to America in 1635. He had like 1o children and it's said many famous people are in that lineage. Trust me if they were close relatives I'd be breaking bread with them. When they are like 5th cousins 3 times removed there related to a lot of people, haha.
Thanks for stopping by. Take care, be safe, and enjoy the rest of your week. Love you all ❤️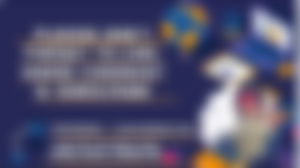 Click to follow:
For Noise App please like my last post so I can follow you back.