12 Days of Christmas for 12 Read Users
Hello friends and readers. The year of 2022 is rearing to be over soon. Oh how does time just fly by, right? When I was a young boy December was the slowest month of them all, but as an adult it goes by so quickly.
Let me tell you what I'm going to talk about in this article. First, I'm going to talk about an unexpected surprise I received recently. Second, I will tell you how I came up with the users for this article and what it is I'm doing. Third, I will go over rules if you choose to do your own version. Fourth, I will be doing a drawing of the mentioned users and than get to the fun.
I was blessed to receive a good chunk of BCH on the Noise App. I don't know who did it but I'm grateful whoever it was. Maybe this same person is also the same anonymous upvoter who has visited others here in read cash. Anyways it really made my day and if there is a chance your reading right now I thank you so much. If I could coin a name for this user I would call them, the "White Mask."Simply for the white circle in the upvote section and their identity being unknown. Plus mask wear has been a part of our lives.

What did I do with this generous surprise? I won't say specifically but know every cent of it has already went back to the community here. This surprise has helped me a lot. To be honest I'm early doing this article because of it. Some of you may think I'm a well off and live a life of luxury. This is not the case. I live in a developed country and have a simple life as a middle class citizen. Just know I put in a lot of work hours in each week to be generous here.
I went to Noise.app to get six volunteers. I did this in hopes to get users that are not subscribed to me. I got one user that I'm not familiar with.
I than went to read cash to get the other six. I got one user there I'm not familiar with, maybe someone who was late on the Noise post.
Next time I will ensure volunteers are users that haven't participated in any of my past challenges. This will give opportunity to those who want in that haven't been in :) Disclaimer not all my challenges are volunteers.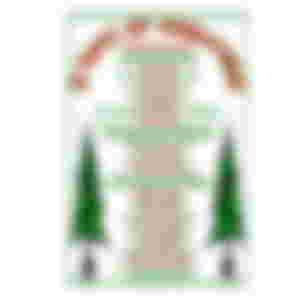 The picture/ video say it all, right? There you have it were singing a Christmas carol. For those who have never heard this song, take a listen to it to better understand what I'm doing here. Each Read user will represent one day of the 12 days of Christmas in this carol.
Mention me in your article

Link my article in yours

Mention 12 Users
Easy enough rules for those who may choose to do thier own version. Maybe you want to mention certain individuals for certain days or do a drawing which I will reveal next. Who you select is up to you, I just wanted to make it random by using both platforms. Maybe simple rewards for each day (i.e. $.01 to $0.12) this example would cost you $0.78.
Sorry I didn't take pictures, make a video, or use any sort of random name selector. I just wrote names on paper and picked them out of a ball cap. Would have been cool if I had a Santa hat but I don't. There you go some have called me Santa now you know I'm not 😂 Plus I don't have the figure and you couldn't pay me enough to fly in an open sleigh 🛷
Alright here is the order:
The phrase, " My true love"replaced by my username and the word, "me" replaced by mentioned username. We won't be singing the repeat version :)
🎵 On the first day of Christmas Coolmidwestguy gave to @flapiz a partridge in a pear tree. 🎵
🎵 On the second day of Christmas Coolmidwestguy gave to @ZoyaAnsari two turtle doves. 🎵
🎵 On the third day of Christmas Coolmidwestguy gave to @re-joyce three french hens 🎵
🎵 On the fourth day of Christmas Coolmidwestguy gave to @linoasis four calling birds 🎵
🎵 On the fifth day of Christmas Coolmidwestguy gave to @alicecalope five golden rings 🎵
🎵 On the sixth day of Christmas Coolmidwestguy gave to @Carewind six geese A-laying 🎵
🎵 On the seven day of Christmas Coolmidwestguy gave to @Chelle18 seven swans A-swimming 🎵
🎵 On the eighth day of Christmas Coolmidwestguy gave to @springapple eight maids A-milking 🎵
🎵 On the ninth day of Christmas Coolmidwestguy gave to @GarrethGrey07 nine ladies dancing 🎵
🎵 On the tenth day of Christmas Coolmidwestguy gave to @Bebanaa ten lords A-leaping 🎵
🎵 On the eleventh day of Christmas Coolmidwestguy gave to @grey23espartinas eleven pipers piping 🎵
🎵 On the twelfth day of Christmas Coolmidwestguy gave to @ZhianieMay twelve drummers's drumming 🎵
Please comment below to receive your reward according to the draw. Also you are not required to do your own version of this challenge.
I hope you enjoyed another Christmas themed challenge. This was fun doing and I hope all of those mentioned that our part of it are glad they volunteered. I hope everyone can be part of the Christmas spirit this holiday season. Don't be a Scrooge 😂😆😂 Remember you can touch the lives of those you love and also those you don't know. Be kind, listen, and look to help through actions/words.
Love you all ❤️ Take care, be safe, and have a great rest of the year.
Lead imagine obtained here.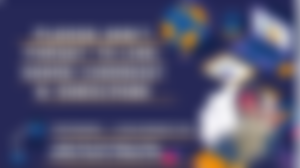 Click to follow:
For Noise App please like my last post so I can follow you back.