The most Stressful F2F Class I've ever Taken
Yesterday was the most tiring day of my life, imagine that we have class for entire day and we are just sitting there listening to he professor talking about the activity we need to do. At first subject our professor draw a diagram on the board and we need to apply it on circuit diagram. Imagine that if you didn't listen to online classes then you'll not be familiarized by those confusing symbols and that's what happen on me. Actually I knew how to read the diagram, the problem is I don't know where we gonna start.
It's also quite scary cause we are dealing with a machine that might cause spark or trip once there was a wrong connecting wire put on a circuit. The university is also quite strict about the regulations and more than 20 students isn't allowed in one classroom that's why we ended up splitting into two groups and we are placed in another electrical classroom with lots of electrical machines. We start doing the circuit diagram and we are following the schematics, it's quite easy to follow the first rang but it became confusing cause there's a reverse open/close and forward open/close.
We'll there's someone who's trying to do the circuit and we are just there to assist them, it took 30 minutes but still the circuit isn't operating later did we know that the yellow light is broken and it keeps light up. Our professor confirmed that it's broken and we just need to neglect it and try to light up the red one. They arrange the circuit again and gladly it works. After they've done, we decide to pull out all those connecting wires again and try it on our own, supposedly it was a by pair activity but ended up into group activity.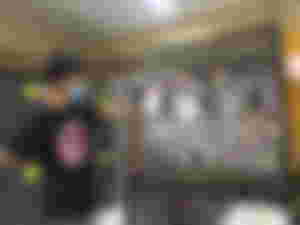 It's confusing to see those lots of wires but once you follow the diagram rang by rang then it's gonna be easy to assemble the circuit. You can see that the circuit is working once the red light is working then you'll need to push the second button below to function the green button then press the red button to energize and then click the third button to function the blue button. Another thing we need to do is function the motor which we need to connect the line 1,2 and 3 to the circuit then connect it to the motor then once the circuit breaker opened the motor will function into forward and reverse rotation.
It's fun yet stressful, at 12 PM our professor let us take our lunch and we went to canteen. If you will visit TUP-Taguig hen you'll be amazed how beautiful it is due to nature type its surroundings, it had lots of trees and plants. I already told in my past article that our university is near on airport that's why the trees had huge role to absorb the sound vibration coming from airplanes engine. The canteen also looks simple but the cafeteria is so massive, there are lots of chairs inside and outside and there are also sheds which used by students to take a rest. We ordered a beef stake which is expensive and a softdrinks, after eating our meal and had chitchat.
We went back to our room and saw that our professor is waiting and he's not that kind of professor which get a long with students. Unlike our motor control professor which vibes on us and telling jokes. Our class start with introduction of our activity, he draw such complex equation on the board. We are split up by pair and we need to do the activity. We start by simplifying the equation. Actually my classmates is so good at it, they've done simplifying it and made a truth table consist of zeroes and ones. After that my partner drawn the schematic diagram and I'm the one who's trying to do the circuit on breadboard.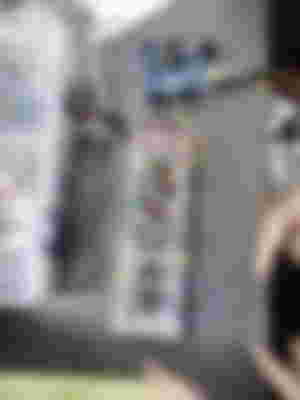 It's not easy to execute the schematics on the board since it's so complex, we need to make the LED lights function and even our smartest guy in classroom is problematic how to do the circuit. It takes us long hours to do the circuit diagram until our professor announced a unclearly information that puts the whole class into confusion. We thought that he said that we will pass the output on Monday that's why we pull out all those wires and tends to go home until we encounter our professor and told us that he will wait for the circuits cause he will collect and check it.
It made us surprised and we are in confuse, we call our class president and there's really a miscommunication. In the end we go back to our room and we are so hopeless and tired already but we manage to make the circuit works. After that we went to the faculty and pass our works. It's such a tiring day and I hope that it's the last. Just kidding, the battle is starting and we are only second year, I don't know the burden we need to encounter on 3rd and 4th year.
Sponsors of Codename_Chikakiku