Before I start this article let me remind you that it's not a typical happy story about Christmas actually I'm really energetic to write horror paranormal stories tight now even though Halloween already ends. Still I gave a warning before you dig in reading this article of mine I hope you'll like the bloody story I will make.
I am sitting here on office waiting for an assignment that will assign on me, it's been weeks since the last time I solve the mystery of murder and I was congratulated by my colleagues and my superior gave me time to enjoy myself however I prefer to stay here at office to get some actions. Until there's a weird case that was posted on the board, no one wants to take it that's why I ask my colleague what case is it. He said that it's the murder case in a village, no one wants to take the case since it's not normal and there's no evidence pointing out who's the murderer. I feel excitement when I heard it that's why I insist to handle the case. It's near Christmas and it was weird cause the witness of murder says that the murderer wears a Santa Claus costume, at first I can't believe what kind of person who will wear a Santa Claus costume. I gather all the necessary information then paste all the evidence on the board.
I'm good at analyzing the cases that's why I synthesize all details then I found one interesting evidence. The murder always happen every year during 18th day of December on the specific area in a city, I am curious why murder happen on this date and only happen on one place, one thing I knew to answer those questions is to visit the area to know the truth. I went inside my car then drove to the place where the murder happen, as I enter the area I feel something uneasy, there's a heavy atmosphere surrounds this place and a dark secret its hiding. It's already Xmas however few people only have decorations outside their house, as I approach the house where murder happened, it was full of decorations from inside and outside of the house, there are also figures of Santa everywhere, the crime scene is still there and I can see the mess everywhere, seems like the victim tries to fight the murderer however she was killed brutally, there's blood everywhere and lots of things are broken.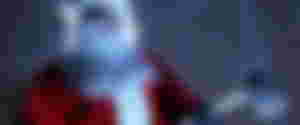 According to the police I talked, the lady was found lifeless and her head is not attached, the blood are splattered on walls and floor and the murderer leaves an evidence. The most important evidence that the murderer left is the weapon used which is an axe, the police already analyze the murder weapon and knew who's finger print it is however it makes me terrified when the police said that the finger print found was owned by a person who died 20 years ago. It gives me chill on my spine, i asked the name of the murderer then locate his address. I tried to call the number on address however it only rings, that's why I decide to go on my own the house is located near the lake and the surrounding really gives me chill in spine. I see that there's people inside the house that's why I clicked the door bell, I waited there for 5 minutes until there someone open the door however the old man is holding a shotgun.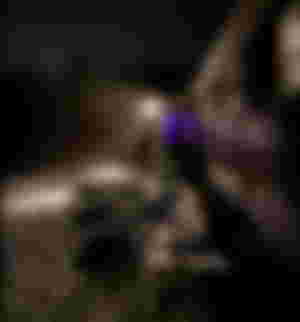 Seems like he's afraid on something however I told him that I'm here to investigate a case which his son is involved. When he hear what I said he immediately close the door and look at window he assure that no one is around. He let me sit on the couch then gave me a drinks, he started telling me that his son was died 20 years ago, he knew his son as a kind and smart boy however he notice that his son always wear the Santa costume even though it's not yet Xmas, he also notice that his son's behavior changed and seems like there's something possess him. One time his son is acting weirdly and he didn't worn out the costume, they tried to tear the costume however it seems like attached to skin of his son. He also said that it was start when his son accept the dare to enter in abandoned house and get something inside of it, then his son get the Santa Claus costume.
That's the start of nightmare for them and their son acting weird. The old man also told me that his son was killed by a gun when he attempted to kill someone using the axe. They buried his son six feet under the ground. However 20 years later, the Santa Claus murderer showed up again and killing victims. That's why he's so cautious in his surrounding and always holding his shotgun cause the murderer might entered his house and kill him. This case is very weird for me, this is the first time I encounter this kind of case, is it a kind of prank? Its very impossible that the person died 20 years ago will be rose from his grave and wanna take revenge, but why the murderer wants to take revenge? I think I need to stay on this place for a while to investigate more.
Author's Message:
I'll end this article for now since it will take long to read if I'll finish this, sorry if the story is little messy, also I'm so sorry if it's not happy story since I'm in mood to create horror story, still don't downvote me okay, I really love Santa cause he's so kind to kids and he resembles Christmas.
Sponsors of Codename_Chikakiku