Oligarchy
According to Wikipedia, Oligarchy is a form of power structure in which power rests with a small number of people. These people may or may not be distinguished by one or several characteristics, such as nobility, fame, wealth, education, or corporate, religious, political, or military control. Base on the definition itself, oligarchy means a group or an institution having a control in a country, control in terms of power and water distribution, control in media, control in economy and control of businesses operates in one ccountry.Oligarchy is rampant everywhere in this world, even first world countries are occupied by oligarchs, they are rich people that thinks about money and the government can't questioned nor get their assets because they are private institutions, the only thing that government can do is to collect huge taxes from them, however oligarchs are too smart.
Are you familiar with CSR? or corporate social responsibility, it is an act in which a one private company must help their employee, the environment and the community by different acts like charity donations, free services to community and many more, in that reason their taxes are reduced due to CSR. Another thing is oligarchs are untouchable due to their influence and power but there's no one above the law, once those oligarchs are proven to be involved in anomaly, then the government had the right to revoke their franchise and they can't operate unless allowed by the government. There are cases that oligarchs are too powerful and the officials in government can be bribed, they will just pay millions or billions of money just to escape from hearings about approval of their franchise.
Corrupt officials are doing this always specially if they have debt of gratitude to that institution that helped them during their campaigns. Due to oligarchy the term of rich became richer and poor became poorer still exist nowadays, as long as there are oligarchs which have control on state, the poverty and suffering will never end. Let's give a good example of oligarchy in my country. Philippines was one a developing country before, the government owns assets and had control on supply of water, electricity, media, etc. It was still at governance of Marcos however when he was expelled and move to Hawaii, the Aquinos and Cojuanco manipulates this country.
Cory was controlled by her siblings and relatives to sell government assets to them like Meralco, Manila Waters, Maynilad, Philippine, Airline and many more, in that reason oligarchy in Philippines became more rampant, that leads to suffering of Filipinos. The electricity we are using that once free by our government is need to pay, the water that we are using that serves as free is need to pay to private institutions. This proved that the downfall of one country will happen once the leader is being controlled and doesn't know how to become a president. Here are other example of institutions in Philippines that was controlled by oligarchs.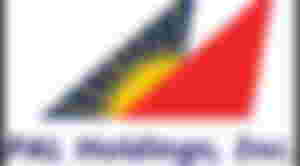 Like I said earlier, PAL was owned by Philippine government before but when Cory Aquino became the president, she sold the shares of PAL to her relatives. Later on Lucio Tan became the CEO of PAL due to his huge percentage of shares, he is also an oligarch which can't be touched even by the government. On Aquinos administration, Lucio Tan able to support campaigns and give money to winning president so that they connection not to investigate the anomaly in their company. Everything turned down when PRRD became the president which he gives hot words to Lucio Tan about anomaly in operation of PAL and also the 7 billion tax that isn't paid by PAL holdings for decades. PRRD gave them an ultimatum of 1 week to pay their tax or else the NAIA terminal 2 will be close by the government. The PAL Holdings and Lucio Tan can't do anything but to pay their billion tax debt to government.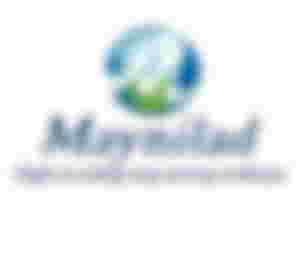 Maynilad was once owned by the Philippine government before not until it was also sold to a private company, that's why Filipinos don't have free service of water instead they need to pay for the bill monthly. When Duterte became the president, he also confronted the company who's holding Maynilad about the anomaly and taxes that Maynilad owed to government. Duterte showed that the current administration isn't afraid to oligarchs, they are willing to crash those rich businessman so that they will knew who's the boss.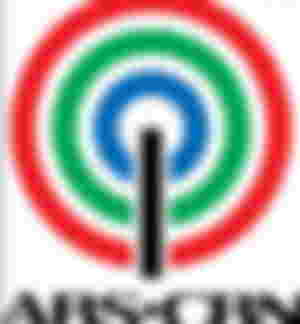 Last on the list is the largest media institution in Philippines which is ABS-CBN, it was once shutdown by Marcos administration due to false information that was delivered to public. Their operation returned when Cory became the president, that's the start of anomaly inside ABS-CBN. Many people said that ABS-CBN are biased when it comes to giving information. Those people against dilawan are being crushed by anchors and reporters, everytime there's a news about opposition, ABS-CBN will broadcast it. The media institution was owned by Lopez family, other big companies held by Lopez family is Meralco which is also owned by government before. Unluckily for ABS-CBN, their franchise is going to expire on term of PRRD and Duterte is also a victim of being bias of ABS-CBN.
When he was running as president of Philippines, he paid 2 million pesos to advertise his campaign to television but ABS-CBN doesn't showed it on national television instead they broadcast the black propaganda paid by Trillanes about Duterte that shows bad things about Duterte. Despite of all propaganda and actions of Dilawan, Duterte wins as president and ABS-CBN taste their own medicine. When it's time to renew their franchise, Duterte gave them hot words, as a president he had the power to veto any laws that he disagree and the renewal of franchise of ABS-CBN is one of them, however at the hearing of Senate the renewal of franchise already been rejected by congress.
It's the downfall of ABS-CBN due to their bias reports. This proves that no matter how high you are, if you made bad actions then it had huge consequences. Oligarchy will never destroyed as long as it was tolerated, those companies owned by oligarchs contribute a lot to life of people and economy but sometimes its the reason why the country is slowly drowned to mudpool.
Sponsors of Codename_Chikakiku