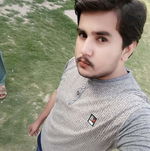 A man used to go outside at night to see if someone needs help. One night he went out of town with his friends for the same purpose. In a desert at a distance from his town he saw fire and some men around it. He and his friend went near them to see. There was actually a woman with her two kids. The man and his friend asked woman if they can come into their camp. Woman replied that they can come only if they don't have any wrong intension.
They went in and saw two kids waiting for food but woman didn't have anything to gave them. She started abusing the king. "How rude the king is? How he is so ignorant about his people who are starving for food and at the verge to die due to hunger?"
"Dear lady, how long you have been here?" He asked.
"I have been here since last morning. We were traveling and then stopped here for some rest. We are out of food now." She replied.
"Then how the king would know if there is some lady who needs help in a distant desert?" He asked politely.
"I don't know. But he is king of two continents. This is not impossible for a king this big to know. I will compliant about this King to God after I die. May God destroy his regime." She said sadly.
The men ran towards the town after hearing lady's words. They brought some flour and veggies. The man himself made breads out of the flour and then veggies on the fire and gave them to eat. After they ate dinner, the lady said many good words for that person. Even she said that "You should be a King instead of that ignorant person sitting on the throne".
"I want you to say the same infront of King" he said. The lady said: "I will do whatever you want". The man and his friend came back after her kids went sleep.
Sure enough on the following day, the lady went into the city to meet the King. She saw some men going to meet the King. She accompanied them. The men went into a small mud house.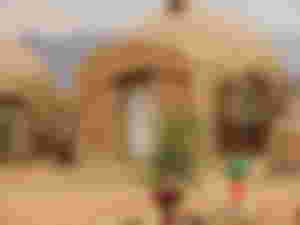 Picture Source: Joni Solis on Pinterest.
She was surprised to see that King lives in a small mud house like normal people. When she entered into the house, she started crying after seeing the same person who helped her last night as a king. THE KING OF TWO CONTINENTS WAS LIVING IN A MUD HOUSE. THE KING WHO DEFEATED THE ROMAN AND PERSIAN EMPIRE WAS LIVING IN A MUD HOUSE LIKE ORDINARY PEOPLE.
The King was called "UMER IBNE KHATAB (R.A)".

Not only He but all his companions were kind hearted and down to earth too. He made a person Governor of a province. Once, after winning a war UMER IBNE KHATAB (R.A) asked his treasurer to make a list of poor people of the province so that He can start a stipend to that people. When his treasurer brought the list, He was surprised to see his governor's name at the 4th place in the list. He called his governor and asked about his financial condition. Governor was happy with his financial situation. He then asked him that why his treasurer wrote his name?
Governor was surprised and said that I am not willing to take any stipend as I am happy with what I have.
Then UMER IBNE KHATAB (R.A) gather all people of the town and asked his people if anyone have complaint against the governor. The same person (treasurer) stood up and said "I have 2 complaints".
Governor was used to meet all the people whole day before. But he is now only available at evening.

Governor is use to absent every Tuesday.
Although treasurer knew the answers but he wanted everyone to listen the truth.
Governor started tearing down and said "I didn't want to tell anyone but as King itself want to know then listen. My wife served me for almost 30 years. Now she become disabled. She cant move her arms or legs. Now its my duty to serve her. I use to make food for her, to take care of her in this difficult time. That's why I was not available for anyone to meet. And secondly, I only have 1 dress. I wear it for 6 consecutive days. On Tuesday, I use to wash it. It takes time to dry. That's why I use to be absent on every Tuesday. I am sorry, but I will try to be available as much as I can but I am happy with what I have. I don't need any stipend."
The King was so sad about his governor. He offered him stipend but the governor refused to have that. And not only his one governor but all his companions and friends were very down to earth.

Today is the death anniversary of UMER IBNE KHATAB (R.A). So I just thought to write some incidents of his life to tribute him.
That's it for today guys. What do you think about UMER IBNE KHATAB (R.A) and his companions? Just compare him with today's Leaders and think how far we came from humanity.
---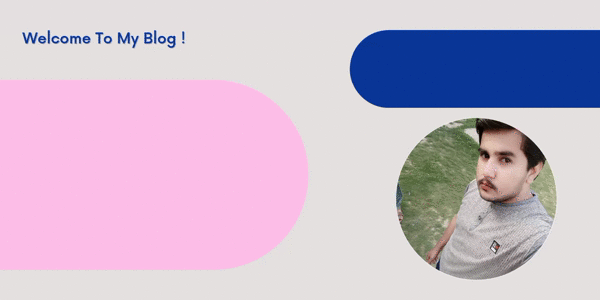 Thanks for reading ❤️