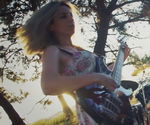 Hello everybody! This started as a comment, but quickly escalated into a full article! (Yep, that's typical me... 😸) The comment was for a conversation on the subject of the differences between the system/ ways one can earn rewards here and on other rewarding Social Media & Blogging platforms, like Noise.cash, Publish0x & Hive.

My observations from my personal experience are that on Read.cash , Publish0X (haven't written anything there yet, I joined very recently and still have to apply for being an author so I am just assuming for it) & Hive - Leo and the other front ends of the Hive Ecosystem one has to do several things to succeed in terms of rewards:
- Surely we have to write original content. Not necessarily articles that go on for pages, I suppose that even smaller ones can do the trick, but the more personal and meaningful - unique they are, the better.
- Good exploration and usage of Communities, Topics, Hashtags or whatever their term is on each platform.
- Socializing with other people that we like their content by upvoting, tipping, sharing and writing meaningful comments - engaging to conversations. This one has the side benefit that we may find new friends all over the world eventually.
- Sharing on traditional Social Media like Twitter, Facebook, Instagram, LinkedIn, Pinterest etc depending on our country or our preferable audience's country (for example Russia & China have their own ones).
If we use the correct hashtags or post in respective communities in a not spammy way there, people will find our articles and either upvote if they are already members and they like them, or maybe join and follow - support us!
Side benefit that most of those platforms have referral programs. For example if you copy the link from the end of your article - you share it elsewhere and someone signs up, they are your referee now and you earn a percentage of what they do. This is extra rewards for us.
- Patience. Not in the sense of giving all you've got every single day and do nothing else, but maybe spend a weekend to write - create the content of the week (doing concentrated work helps in many ways - even though I personally am the spontaneous type) and then post one each day/ each other day.
Also upcycle your content. You can post the same thing on all platforms and choose a small chunk of them - the most descriptive/ catchy phrase of it to post it along with the link on the most Twitter-like socials.
Success will come eventually if you don't give up and if you engage in a trial and error strategy - observe what works and what not, and - very important - if you adopt the mindset of having fun and a good time on these platforms too.
After all they still have the concept of being Social Media and the idea is that here we have the ability to earn rewards in contrast with the traditional ones where we only give and take nothing in return.
- Extra intel: Here in Read I have observed that there is a feature called Sponsors, where you can ask people to sponsor you financially for your articles. Of course this one is only for completely original content, but it may be of help to check it out! Here is the link that explains how: Get Sponsors
You have published your article on read.cash
Some read.cash tips for new people
How to actually make money blogging (on read.cash or anywhere)
How to Rock read.cash and any other social media
Our Bitcoin Cash Affiliate Program
I wish you all a great journey here and on all the Social Media / Blogging Platforms that you are in, drop me a comment so that we know each other and we can socialize on the other ones too !🌞
---
Introduce myself! My passions and loves of life!
---
💎💎💎💎💎💎💎💎💎💎💎💎💎💎💎💎💎💎💎💎
Invitation to Join Hive, A thorough Guide Vol I and A Welcome - my "Earning through The Internet" Leo Series | EN

UHive Social Universe - Invitation & Introduction - my "Earning through The Internet" Leo Series

Invitation to Tsū - Wonderful & Paying Social Media😺- my "Earning through The Internet" Leo Series | EN
---
TRADITIONAL SOCIALS

NEW & PAYING SOCIALS
TSŪ - SOCIAL MEDIA THAT PAYS (The_Holy_Bass) - DISCOVER MORE
UHIVE - Create - Discover - Earn (Christina The Holy Bass - CODE: 0JFH1I) - DISCOVER MORE
READ.CASH : read.cash is a platform where you could earn money (total earned by users so far: $ 216,651.45). You could get tips for writing articles and comments, which are paid in Bitcoin Cash (BCH) cryptocurrency, which can be spent on the Internet or converted to your local money.

NOISE.CASH : Would you like something like read.cash, but for shorter messages? Make some noise on noise.cash, get some Bitcoin Cash!

PUBLISH0X : Publish0x is a crypto agnostic publishing platform similar to Medium, where both author and reader earn different tokens.

WEBTALK : The world's 1st universal contact management system for both personal AND business use ( Connect personally, professionally or both ways to segregate your networks. ​Add searchable tags, labels, notes and network values for your closest relationships and prospects.​ Get CRM contact folders and a file tree for all types of relationships, personal and business ) - You can earn points that redeem for cash monthly. You'll earn points for engagement, creating popular content, and for your referrals to Webtalk.

TORUM : A Groundbreaking Ecosystem with a Mission to Unite and Connect Worldwide Blockchain Technologists and Cryptocurrency Enthusiasts - About Torum