October 18 2021
Good day beautiful people!
Yaay! I am now celebrating my 3rd months in the two amazing platform the Read.Cash and Noise.Cash. Time flies so fast ,I can't believe I stay long as 3months now in the both platform .Although many times I wanted to quit for many reasons ,like I'm not a writer and I felt I'm not belong here ,but here I am now trying to explore and learn many things here ,I am very much thankful because I found this amazing platform.Before I will share my 3months journey here and how it helps me ,I prepared a message for the persons behind this platform.
To the persons behind this amazing plaftorm,
Thank you so much for this wonderful platform you've made ,you helped a lot of people here ,we only not earn money but most of all we enjoyed interacting others and find some virtual friends .Thank you because of this platform many aspiring writers are able to show their works.Thank you because of you many people earn while at home especially now that we are facing pandemic ,lots of people losses their jobs and this platform gives them an alternative ways to earn money but as I've said not only earning but most people are enjoying here .We are very much thankful because we can express our thoughts here with no one criticize us .I pray that this platform will stay so long and wishing all the best of the persons behind it. You guys are the best,you are amazing.GOD BLESS YOU AND MORE POWER.(I hope my message will reach you)
I was started my journey here last July 18 2021,at first I was afraid to write and published in the first place Im not a writer and Im not good in english language ,i'm so thankful that no one criticize me because of my grammar error.Read .cash and Noise.cash helps me a lot .As a housewife and a mother of two ,I do'nt have a job and having this two platform helps me to earn money .Reading and writing article now is my new hobby ,this is already part of my daily life .Because of this platform I was able to buy my own phone from my own money. This platform helps me to earn and save money ,I was able to help my husband from earning here for our future house.This October I was trying to write 1 article per day and read 10-20 others work.I was amaze that I earn$ 3-5 a day ,I was jus like working ,I earn that amount when I was working as a saleslady before last 2010 ,my salary per day is $3 that was a 12 hours working ,and $5 when I became a cashier in a department store last 2013-2016,imagine that amount I earn before for a 12 hours working and I was able to earn that amount now while at home just only using my phone.In noise.cash I can earn $1 per day coz not all of my subscribers didnt give me a heart tip but its okay for me ,what's important is I earn even a litle amount but still I enjoying too.I can earn that today even if Im at home taking care of my kids and do some house hold chores.What an amazing platform it is .
I was able to write and published 52 articles including this one since the day I was started here,here's my top 5 lowest upvoted article :
1.My eldest son turns 5-$0.10
2.Why it did'nt work out?-$0.10
3.About me-$.13
4.How motherhood change me-$0.13
5.Why we should live separately from inlaws-$.20
And here'my top 5 highest upvoted articles
1.Facemask-$9.85
2.2bch in my hands-$8.28
3.I'm afraid of -7.42
4Scariest dream-$7.38
5.From lonely to a happy day-$5.26
That lowest upvoted articles motivated me not to stop here and tried to write more and that highest upvoted articles inspired me to continue and keep writing because someone is believing in me.
Last October 15 my articles reached 1000views .

I posted in Noise.Cash 2-3 times a days about my daily life .Although I recieved there smaller amount than in Read.cash but still it is a big help for me .
I have 68 subscribers in Read.Cash and 823 in Noise.cash ,I am so thankful because of this subscribers who are also a part of my achievements here.
My whole 3months total earnings in the both platform was $200 ,and I already withdraw the $100 to buy a new phone.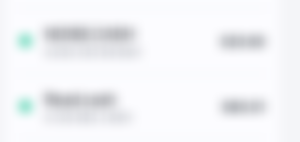 The amount left in my wallet now was my savings for our future house and hopefully next year we can start to build our dream house.I will still continue to write here and making noises in noise cash because this platform are already part of my life now ,I had already my own phone and the advantage is I am using a free wifi ,so I don't need to spend money for an internet .I am freely connecting from my sister in laws internet.
And that's all for my 3months journey here ,I am so blessed and thankful that this amazing platform came into my life This amazing platform helps me in many ways ,it helps me to earn money ,it helps me to explore another things like writing ,and it helps to enjoy and find many friends here.
I will upvote especial amount for the first 3 who will leave comments in this article as part of 3rd months celebration❤️
Thank you so much for spending your time to read my article,to my dearest readers,commenters ,sponsors a BIG THANK YOU for supporting me.
Stay Safe ,Healthy and Happy
GOD BLESS YOU