Well hello there, my wonderful friends!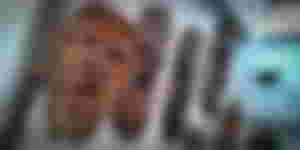 I was reading some news articles online earlier today when I woke up, and then one of my Facebook memories popped up.
A**hole Customer: "No ice, no ice! (pointing at his cup of water,) I said no ice!" Not so bad, it wasn't polite but bearable. The kid (crew) comes back with 2 cups of water no ice. As the kid is walking away, the a-hole customer barks out again!"Hey hey, tissue! Bring me a tissue, go on! Hurry! Go now!"...
That was where I felt the heat on my neck, I literally wanted to tell the guy to f*** himself. He is not God to be talking to anyone like that.
I just don't know what is wrong with a little bit of courtesy and consideration for the feelings of others. It's not that hard to step off your pedestal and talk to others the way you would like to be talked to, it really isn't.
Before that, he was wandering around his table, shot me a couple of hard glares down his nose at me. Didn't bother me at all but it was quite noticeable the guy thought he ran the world. Lol you wish, mtfr!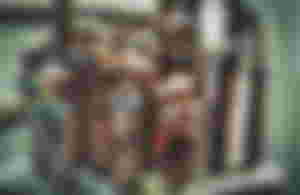 Call me old-fashioned. Call me immature. Take your pick! But in my younger days, if someone is disrespectful to you, then you beat some respect into them. Fortunately, it was not me he was talking to.
Sure, he asked for no ice! He was right in drawing attention to it! Sure, he should have been given napkins/tissue too! But good Lord Almighty! He could have been nice about it and simply pointed it out and asked for them in a decent way. Smh!
#Demanding #Bossy #Rudeness #Courtesy #Politeness #Inconsiderate

Another situation happened in Noise Cash where one user corrected someone else's grammar in a comment (in a bad taste) and again, that reached my boiling point. I am not going to go on the details, he must be here lmao. Peace!
I just told him/her, "It's not what you say, it's how you say it!"

The tone of your voice passes on importance alongside the words. A few words may sound neutral, yet can sound positive or negative depending on how you say them. So don't be an a**hole/jerk, alright?
Word choice rock! So does our way of conveying those words. The two of them convey something to the next person in the discussion. Once in a while, either may appear to be predominant in a specific setting, but mind you, listeners hear both.

When you say pleasant, kind, accommodating, polite, courteous, significant, esteem-adding words, how you say it raises its general mood. Of course, your goal and character run over more capably.
On the other hand, when you say a discourteous, brutal, pointless, useless, awful, not all that pleasant, mean thing, regardless of how pleasantly you say, it sounds discouraging.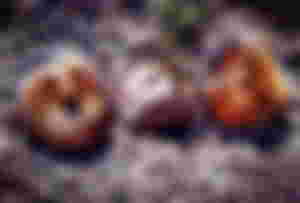 People show their character (great, awful, revolting etc.) by how they treat others and by how they carry on with their lives. Along these lines, indeed, how you treat others will surely help characterize your character.
More often than not, how you say something is vital. That incorporates your whole self too - how you dress, how you hold yourself, how uproarious or delicate you are - everything has an effect. It all makes a huge difference.
Ending Thoughts And Words of the day:
(noun [ U or C ])
US  /ˈkɝː.t̬ə.si/ UK  /ˈkɜː.tə.si/
polite behavior, or a polite action or remark:
Example: You might get along better with your parents if you showed them some courtesy.
[ + to infinitive ] He could at least have had the courtesy to say sorry.
Example: The president welcomed her visitors with the usual courtesies.
noun [ U ]
US /ˈer.ə.ɡəns/ UK /ˈær.ə.ɡəns/
the quality of being unpleasantly proud and behaving as if you are more important than, or know more than, other people:
He has self-confidence that is sometimes seen as arrogance.
Source: Cambridge Dictionary

If you need to be heard and accepted, you will focus on how others see you. This isn't simple, and it's difficult. However, it tends to be done, and it will make you significantly more successful.
Have a wonderful weekend, my friends. Get outside if you can and do something good for your mind, mood, heart, and soul. Be good humans, play nice, no biting and send some act of kindness somehow. Take good care of yourself too, because life changes in a heartbeat. Live it!
One love
(All photos are my own and taken by me)

Thank you for visiting.
To my sponsors, thank you!