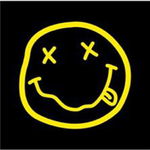 Some people tend to replace their personal things quickly when broken. Those people I guess don't worry about money. But even if you are the richest man in your place there are times that you might not get what you need at an instant. There are factors that you need to consider and thus you will still need to decide on a temporary solution.
I know a family friend who has this habit of replacing household devices right away when they feel like the device is broken. You cannot just say that a certain device is broken simply because it is not working. So they tend to replace it right away. Money is easy for them.
Since my father is a motorcycle mechanic, I definitely know something when it comes to repairing. So aside from tools that I have at home, I also have repair kits and emergency kits.

Repair Kit
What is a repair kit? To be more specific let's talk about household repair kits. The term repair kit is commonly used by auto mechanics as for on-the-spot repair. Repair kits include basic tools and spare parts that commonly fail like tires for example.
As for households, what are the things that commonly fail? We have lighting like bulbs and fluorescent, gas leak, water pipes, sink and plumbing system. Other than that we also have these things that need a little gluing for our home decors. Then screws and nails for some minor fixing.
As for me I always have glue at home. Not just one but several types of glue and adhesives.  Well obviously because I do DIYs and home repair during my spare time. Even If you are not a hobbyist like me I think you should also have repair kits at home. You may not want to call someone to do the repair if you think you can do it yourself. Unless you are a person who makes the money work for you then forget about this article.
Emergency Kit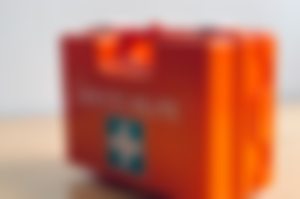 The term I guess is self explanatory. Emergency kit is also a first aid kit. But for me an emergency kit is like a combination of a repair kit, first aid kit and survival kit.
In the household, I consider those emergency kits as reserved or spare. For example light bulbs. I always have extra spare bulbs. Then batteries and power banks. The last time we experienced power failure in our place, we were the only home that had lighting like usual while our neighbors used candles for a light. Although power failure at night is quite seldom here. These portable power supplies also are best needed during calamities. So it is an advantage to always be prepared.
The clock battery is long lasting however I still make solutions to it by using rechargeable AA batteries. It is cheaper that way for me.
I no longer use a gas stove for cooking since I discovered that an induction cooker is energy efficient but I still have a gas tank always ready for backup. Believe me induction cooking saves a lot compared to gas cooking.
Trivia: LED bulbs are cheaper with regards to energy consumption than the traditional incandescent bulbs. Traditional light bulbs use filament which consumes more power while LED bulbs do not have filament because it is a semiconductor.

It is always good to have an emergency kit at home. It doesn't require much money to have emergency backups. It is for our own good and safety as well.
Sometimes we disregard these things and realize that we should be keeping one when bad things happen. We may be living in different places and there are people who live in an area surrounded by convenience stores operating 24/7. So they just rely on them for their emergency needs instead of keeping them at home. But I recommend at least having an emergency kit at home. We don't own these stores and sometimes they run out of stocks.
So I hope you have learned something from this again. Remember that bad things happen when we least expect it so it is better to always be prepared.
Thanks for reading. Ciao!

Lead image source credits to Denny Ryanto
━◦○◦━◦○◦━◦○◦━◦○◦━◦○◦━◦○◦━━◦○◦━◦○◦━◦
To all those who support, Thank you!
━◦○◦━◦○◦━◦○◦━◦○◦━◦○◦━◦○◦━━◦○◦━◦○◦━◦