Midnight Gems 2.0 - The written Radio Show - Episode 13 "The Biggest Gems....... So Far"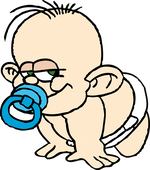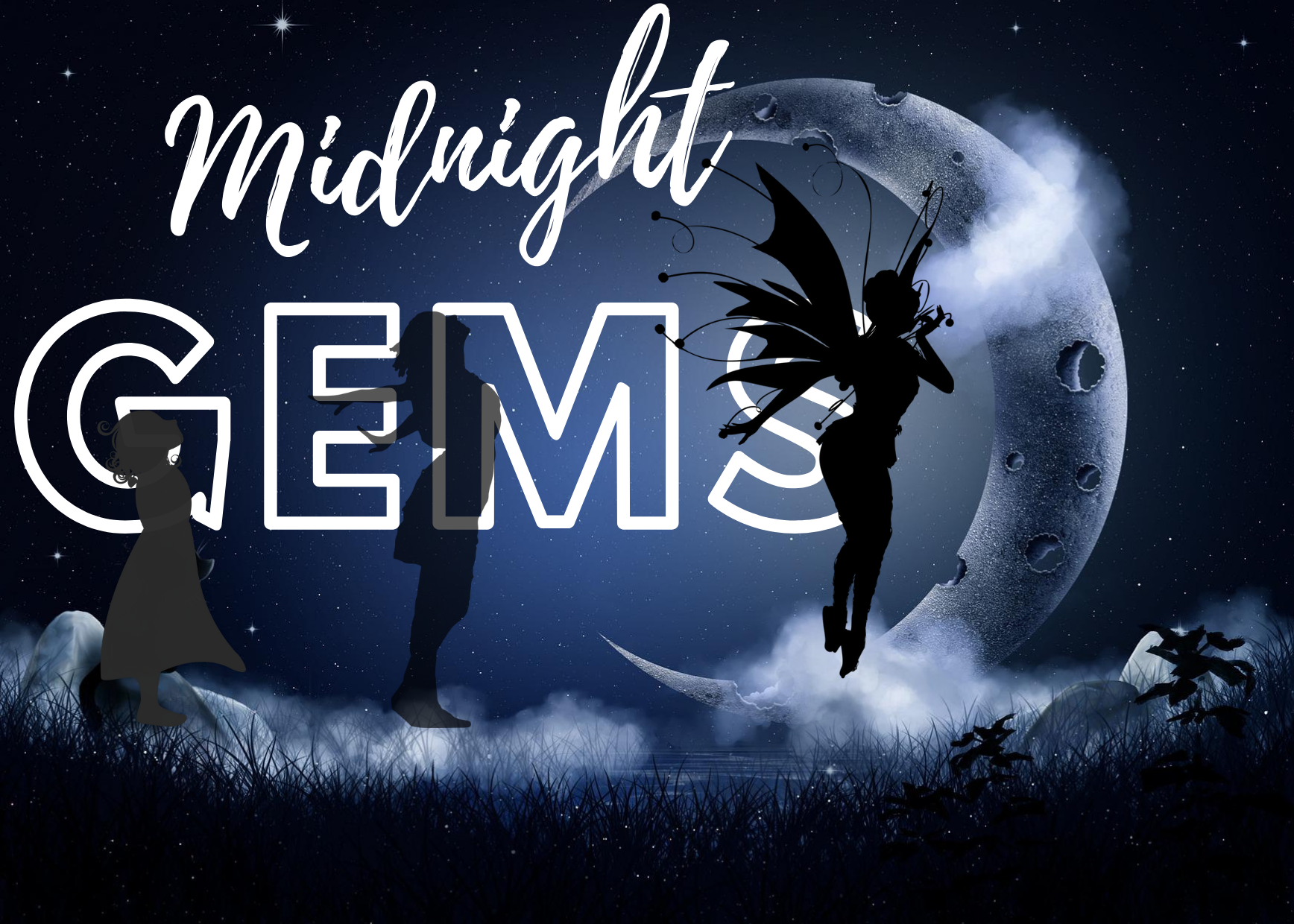 For those of you that are new to my MidNight Gems series. Welcome to this nightly trip on which we will uncover & recover some amazing songs & covers.
Last week I revealed the Best song in the world, and told you I had a hard time choosing between two songs. To make good on my promise I will share the other song with you tonight Dear Reader. To stay with the best songs theme, how about the best songs from the Midnight Gems 2.0 series so far?
The end of the year always makes people think, look back, and recap so why not you and me? Drop your favorite Gem from the previous 12 Midnight Gems Written Radio Shows in the comments. I will add all the suggestions to next week's show, and if you like me have a hard time choosing you can select multiple. To make it easy you can find them all in my playlists.

So let´s go back to the very beginning, episode 1. I was writing a story back then about total darkness, and I was looking for a soundtrack.
Boy did I find one, this song had 2 views when I found it. 2 views in 3 years? How is that possible, I love this piece and clearly more people did as together we increased the views 1500%!
Personally, I prefer it a little dark, and so Episode 2 ended up being a nice and dark trip, a little melodramatic just as I like it.
This one is what Midnight Gems is all about, the song, the setting, the darkness (and no not the Band).
Episode 3 is when someone inspired me to start using a standard picture, one that covered the load and would allow me to start branding this show....wonderful idea!
That song made it into tonight's show because it´s haunting and daunting. Even more so if you know that one of the two was no longer alive when this was recorded...a beyond the grave Gem.
Episode 3 marked a new start, and also made me do a Sophie´s Choice. I did not choose, I just play the two gems from Episode 3.
Some of you will love me and others probably hate me for shilling this guy. It was my 15-year-old boy (at that time) who introduced me to Ren and in Episode 4 I shared one of his besties. Just the setting of the video is mental if you ask me!
Little by little, we are getting F´ed and F´ed up Together. Again an amazing setting, an amazing voice, and damn how honest are those lyrics. So no it´s just the piano that made me love this song which was featured in Episode 5.
Now as I plan to only select 8 songs I will need to jump to another personal favorite. In Episode 8 we did some French classes not because we love the language, but because of a girl and a piano. Check out the setting, and the acoustics. BTW it was this Episode that I introduced the "Riddle me This?" feature.
For those who read my stories frequently you know that I fell in love with Tori Amos long ago and ever since have a soft spot for the piano, and even more, if it´s a lady or a girl playing it.
Although I have to admit @hanselmusic is also one of my heroes, wonder what the next song would sound like when he would cover it?
Under the Milky Way remains one of my favorite songs of all time, and I love this mesmerizing cover. I can play this one on repeat till I finished my glass, and probably a second or a third. Still, I wish I knew what I am looking for, looking up at the Milky Way tonight. This one you might have heard recently as it was part of Episode 12.
Readers and gentlemen, the moment you have all been waiting for; My other best song in the world!
Now for those who listen to last week's show, I think there is a pattern here.
Last week it was a darkish version of Carl Orff´s Carmina Burana and this week it´s that Deaf son of a Babe Beethoven.
I have been in the position to see these guys and their bagpipes life on stage and they played this part for 30 minutes. They probably played it only for 10 but as I was at a festival I might have been in a chemically induced state of awareness, as I recollect this going on forever and for me, it could have gone on forever.
And well you probably want to hear the version as the artist meant it as well, right?
Encore
These guys have a great German accent, but maybe the Japanese have an affinity with Germany.....as some of us might recall the Axes of evil? Just kidding, I just loved the immense size of this performance.
Guess in the end the Epic Classics beat the modern-day beauties.
P.S. don´t blame me if you keep humming this song the whole weekend😁
Remember if you have any favorite songs from my midnight gems show drop them in the comments and they will probably show up in a next show.
All these gems were added to the YouTube playlist.
All Midnight Gems Playlist can be found here

No riddle this week. It was so easy this week that @mypathtofire figured it out in no time, impressive 😁. Next week will be more difficult.
Somewhere lost in time, trying to escape out of the rabbit hole back into the rat race there is a vacuum..... that´s the place where midnight gems are found.
My Midnight Gems will try to uncover & recover those beautiful songs that nobody ever noticed or might have been forgotten.
Being a former DJ playing about everything and having an uncompleted study of radio journalism. I have been wanting to do this for years...Thought about it many nights and guess now it´s time to finally take it to the streets.
Hope you enjoyed this slightly confronting wave of fantastic music and that you still feel like joining me on the next Midnight Gems Session coming soon.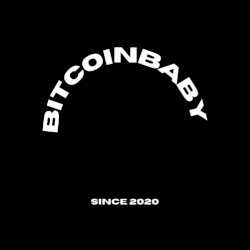 Midnight Gems 2.0 - Episode 12 "What are you looking for, the best son...
Midnight Gems 2.0 - The written Radio Show - Episode 11 "When I want S...
Midnight Gems 2.0 - The written Radio Show - Episode 10 "Battle of the..
Midnight Gems 2.0 - The written Radio Show - Episode 9 "Leave a Light(...
Midnight Gems 2.0 - The written Radio Show - Episode 8 "Riddle me This...
Midnight Gems 2.0-The written Radio Show - Episode 7 "I could not go A...
Midnight Gems 2.0 - The written Radio Show - Episode 6 "A Never Ending...
Midnight Gems 2.0 - The written Radio Show - Episode 5 "Hey Ho, let´s...
Midnight Gems 2.0 - The written Radio Show - Episode 4 "Do NOT Enjoy the Silence"
Midnight Gems 2.0 - The written Radio Show - Episode 3 "Gems without End"
Midnight Gems 2.0 - The written Radio Show - Episode 2 "Marry Bloody Midnight"
Midnight Gems 2.0 - The written Radio Show - Episode 1 "A Little bit of British Accents"
Platforms where I Earn Crypto for my Content (Affiliate Links):
Torum - https://www.torum.com/signup?referral_code=bitcoinbaby
NoiseCash - https://noise.cash/u/BitcoinBaby
ReadCash - https://read.cash/r/BitcoinBaby
Hive - https://hiveonboard.com/?ref=whywhy
Peaked - https://peakd.com/register?ref=whywhy
Publish0x - https://www.publish0x.com?a=l9avg4xnbG
I do not have any connection with any company I am writing about. I am not being paid to write this article.
If you like my content, please hit like and subscribe. Because more Bitcoin baby Mistakes are coming......
Feel free to provide tips, comments, feedback, anything.....?
Remember that sharing will improve life in general!
Direct Donations are always welcome to keep me going:
BAT Tipping: https://www.youtube.com/channel/UCCW-PFikh6-VocGXA-mI7rQ
WAX: rx2r4.wam
BCH: bitcoincash:qpdqjxegqmfqnc7q9u2538cx0uwa7nwr5ganrnqe0f
BTC: bc1qdsrg7qaefxvel6hn6mjemjd4c8jjs40sasyvkp
ETH: 0x4216fEC23Ae7A7d9c46143Ce56C3e8f301F9868c