Midnight Gems 2.0 - Episode 12 "What are you looking for, the best song in the world?"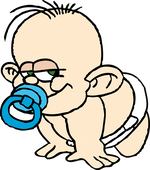 For those of you that are new to my MidNight Gems series. Welcome to this nightly trip on which we will uncover & recover some amazing songs & covers.
Some stairs are going nowhere
Some stairs leading to heaven
Do you take Therapy, Or Led Zepplin?
It´s all about the road you wish to take. Or could it be that we are all on that road to nowhere?
Do we own that road, do we determine our destiny or are we simply led over a path that was chosen for us?
I don't hold the answer, but I do hold my suspicions.
And my suspicions are what will be leading me tonight, and if I am sure about one thing it´s that nothing is impossible.
A long time ago when I heard the original, the AP project can not be beaten, still, this cover fits better with my mood tonight... and I did need to mention that eye in the sky for those of you that believe beyond what your eyes are registering.
Hope you are not sick of those synths yet. What is it with me and instruments with black and white keys....some weird kind of fetish? IDK, but piano and synths always do well with me. And so do golden oldies in a brand-new setting. This next one combines Alan Parsons and Pink Floyd into something Uber-Vangelis, I thought it was very well done.
Damn, where did I step into this time? A golden oldie refurbished rabbit hole? If you like these dark versions of big hits check out these Hiden Citizens, they have many gems, or rather Dark Chrystals.
Now let's twist and turn, the Chromatics normally known for their Synths are kicking off part two of the show, with guitar strings. They are definitely not a one-trick pony, but they do keep it dark by taking us further into the Black.
Under the Milkyway always held such a mystery, the mystery of the Universe maybe. Wish I knew what I was looking for, wish I knew if someone had unraveled the Milky way´s mysteries.
Humans are something quite peculiar, looking from the other side of the Universe they are invisible, from 25 feet they all look the same, and if you cut them open they all bleed (under the milky way tonight).
Can you please cut it out with the classics?
Ehh No!
Guess it´s the faith of tonight´s show to revisit all these gems as the year comes to a close and we wonder again why we are here and what were are supposed to be doing. Or is that just me?
This ghost got a whole album, possibly more and he sounds a hell of a lat like the Man in Black....but is it him? This remained an internet mystery but someone reached out to the Cash mgmt and no it´s not the man himself. This awesome Cash rip-off is called David Radcliffe check him out the song you just listened to is on his channel.
You think I can´t top that? well maybe you are right, but I will play the oldest song in the book card. Let me know what you think of that.
This was not the best song in the world, this was just a tribute to the oldest melody in the world.
So what is the best song in the world?
That so depends on my mood but right now I would have to choose between two songs. I will play you one this week and hopefully you return next week to hear the other one.
Are you serious, I just played the best song in the world...there is nothing left too play in the Milky Way tonight... or is there.
Giving credit where credit is due....
That band interpretation is amazing, but Carl Orff who wrote this masterpiece should get some credit too. Because even in the original version it comes very close to being the best song in the world.
All these gems were added to the YouTube playlist.
All Midnight Gems Playlist can be found here
Well this week the riddle is already solved but if you are curious:
These were the 3 songs this week:
And it was not easy, but someone figured it out just by listening to the songs and impressed me a lot😁
Somewhere lost in time, trying to escape out of the rabbit hole back into the rat race there is a vacuum..... that´s the place where midnight gems are found.
My Midnight Gems will try to uncover & recover those beautiful songs that nobody ever noticed or might have been forgotten.
Being a former DJ playing about everything and having an uncompleted study of radio journalism. I have been wanting to do this for years...Thought about it many nights and guess now it´s time to finally take it to the streets.
Hope you enjoyed this slightly confronting wave of fantastic music and that you still feel like joining me on the next Midnight Gems Session coming soon.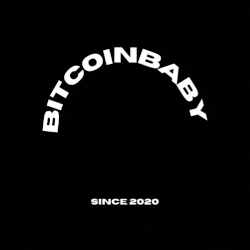 Midnight Gems 2.0 - The written Radio Show - Episode 10 "Battle of the..
Midnight Gems 2.0 - The written Radio Show - Episode 9 "Leave a Light(...
Midnight Gems 2.0 - The written Radio Show - Episode 8 "Riddle me This...
Midnight Gems 2.0-The written Radio Show - Episode 7 "I could not go A...
Midnight Gems 2.0 - The written Radio Show - Episode 6 "A Never Ending...
Midnight Gems 2.0 - The written Radio Show - Episode 5 "Hey Ho, let´s...
Midnight Gems 2.0 - The written Radio Show - Episode 4 "Do NOT Enjoy the Silence"
Midnight Gems 2.0 - The written Radio Show - Episode 3 "Gems without End"
Midnight Gems 2.0 - The written Radio Show - Episode 2 "Marry Bloody Midnight"
Midnight Gems 2.0 - The written Radio Show - Episode 1 "A Little bit of British Accents"
Platforms where I Earn Crypto for my Content (Affiliate Links):
Torum - https://www.torum.com/signup?referral_code=bitcoinbaby
NoiseCash - https://noise.cash/u/BitcoinBaby
ReadCash - https://read.cash/r/BitcoinBaby
Hive - https://hiveonboard.com/?ref=whywhy
Peaked - https://peakd.com/register?ref=whywhy
Publish0x - https://www.publish0x.com?a=l9avg4xnbG
I do not have any connection with any company I am writing about. I am not being paid to write this article.
If you like my content, please hit like and subscribe. Because more Bitcoin baby Mistakes are coming......
Feel free to provide tips, comments, feedback, anything.....?
Remember that sharing will improve life in general!
Direct Donations are always welcome to keep me going:
BAT Tipping: https://www.youtube.com/channel/UCCW-PFikh6-VocGXA-mI7rQ
WAX: rx2r4.wam
BCH: bitcoincash:qpdqjxegqmfqnc7q9u2538cx0uwa7nwr5ganrnqe0f
BTC: bc1qdsrg7qaefxvel6hn6mjemjd4c8jjs40sasyvkp
ETH: 0x4216fEC23Ae7A7d9c46143Ce56C3e8f301F9868c