Bitcoincash Argentina.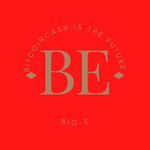 Electronic peer-to-peer sound Cash brings diverse groups together, and I'd like to explore Argentina's authentic essence today.
Welcome to Bitcoincash Argentina, and a quick look at what Bitcoincash Argentina has been up to in the last few months.
Introduction.
Argentina is one of the world's largest Spanish-speaking countries, with a population of over 100 million people and a land area of over 2 million square kilometers.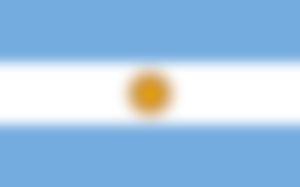 People in the country are diverse, but the majority speak Spanish, while others speak English and other languages. The country is home to a number of well-known individuals and dignitaries, and it is also one of the fastest-growing countries in South America.
---
---
The Bitcoincash ecosystem encourages adoption from all countries; race, size, or color have no bearing on whether or not you embrace Bitcoincash.
I'd like to introduce "Bitcoincash Argentina," the authentic spirit of Argentina.
Bitcoincash Argentina is a community that promotes Bitcoincash as an official payment method in Argentina, as well as onboarding different merchants. The community wants to make Bitcoincash a divine money in Argentina.
Argentina community.
The Bitcoincash Argentina Community consists of a diverse group of individuals that are eager to promote Bitcoincash and make it an official currency in Argentina. Currently, there are around 500 active users on Telegram.
The group is made up of beautiful people who are willing to exchange ideas and offer advise.
No one is too tiny to be an ethusiast, and the community welcomes both young and adult members.
The Bitcoincash Argentina smartbch token.
The Bitcoincash Argentina community officially announced the introduction of their local smartbch token a few months after the debut of smartbch, in order to facilitate the use of Bitcoincash and to demonstrate the community's passion and love for Bitcoincash and its ecosystem.
The Arg token establishes itself in the smartbch ecosystem not only to provide hope to Bitcoincash Argentina members, but also to all smartbch ecosystem members who are willing to promote and enroll merchants.
Flipstarter campaign.
"Flipstarter is a censorship-free peer-to-peer crowdfunding platform".
A few months ago, Bitcoincash Argentina launched a flipstarter campaign with the goal of making Argentina the epicenter of Bitcoincash marketing, as well as providing support for onboarding merchants and, in turn, citizens of Argentina who are affected by inflation.
Inflation problem and solving it by using Bitcoincash.
Examining the rate at which inflation affects the global market. The increase in the price of dollars has caused the exchange rate to other countries to skyrocket. Countries like Argentina have been hit hard by inflation, and things aren't looking up. Fortunately, the Bitcoincash community has come up with a solution by introducing Bitcoincash as a payment method.
As a result, Bitcoincash is not influenced by inflation or anyone else, and anyone can use it.
Censorship by YouTube.
Bitcoincash has provided us with a free arena where everyone is free to express themselves. However, many social media users appear to support censorship. It was really disappointing to learn that the Bitcoincash Argentina channel on YouTube had been blocked for no apparent reason. There's a rumor going around that either YouTube doesn't support Bitcoincash or that the channel was reported by those who are actual opponents of the group's growth and goals. This prompted the community to migrate over to odysee in order to keep users informed of the group's latest accomplishments.
---
Aims of Bitcoincash Argentina.
---
Bitcoincash Argentina has a lot of plans, and one of them is to bring the best of bitcoincash to the country.As a result, this community is attempting to introduce decentralization to Argentina by creating "Bitcoincash," a future currency.
They are continuing pursuing their goal of getting Bitcoincash recognized in Argentina, despite YouTube's censorship.
Bitcoincash is rapidly bringing the community together, and the Bitcoincash community is quickly onboarding merchants.
People are now using Bitcoincash as an official payment and for a variety of activities such as purchasing landed properties, building houses, and purchasing vehicles as a result of this unity.