Whitney Houston went to her death from the top of the world because of drugs, and she took her secret love with a woman to the grave.
American singer with the angelic voice Whitney Houston passed away on February 11, 2012, at the age of 50.
According to data from the Guinness Book of Records, Whitney was the female performer with the most awards. Her list of awards includes 415 awards, including 2 Emmy Awards, 6 Grammys, 30 Billboard Music Awards and 22 American Music Awards. Houston was also one of the best-selling singers, selling more than 200 million albums and singles worldwide.
Until 1992, Whitney was at the top of the world in terms of her music career, but her private life began to spiral out of control from that moment.
That year, the singer fell madly in love and married R&B singer Bobby Brown. At the beginning, they enjoyed marriage, love and passion, but very quickly, their relationship changed due to the uncontrolled use of drugs, which became the center of their world. Quarrels, fights, inappropriate behavior of the spouses, the law enforcement agencies had to solve countless times. Whitney reported him to the police several times, claiming he had beaten her.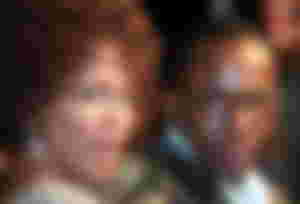 She would later dismiss the lawsuits and return to him, claiming that she could not live without him. It was only in 2010, in an interview with Oprah Winfrey, that she publicly admitted that Brown had beaten her, which is why she filed a lawsuit against him in 1993.
Whitney gave birth to a baby girl, Bobby Christina, on March 3, 1993. In late 1999 and early 2000, Whitney and Bobby's marriage was the subject of tabloids, which constantly wrote about drugs and their health problems. Several canceled concerts and debacles led to Whitney calming down for a few months and hiding from the public eye.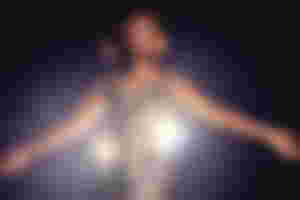 Her first appearance was with the famous host Diane Sawyer in 2002, where Whitney appeared apparently under the influence of drugs and in a very bad release. It was speculated that she suffered a nervous breakdown.
In 2004, Brown began filming a riva show for "Bravo" television called "Being Bobby Brown," in which Whitney also appeared. The show showed the public the worst years of marriage, drug addiction, bad behavior, and all together it had a very bad effect on her image and career, which was starting to decline.
For the next few years, Whitney tried to save her marriage and recover from her addiction. She did not succeed, until her mother Sisi appeared and ordered her to completely withdraw from the public and dedicate herself, of course with her support. Whitney obeyed her, took a break from her career and divorced Bobby in 2007, she received custody of their only daughter Bobby Christina Houston Brown in court.
After a decade of torture, Whitney began to look like her old self again. She released a new album "I Look at You," in 2009. The album was well received, both by musicians and fans, and climbed to the very top of the charts. Her public appearances were not so warmly welcomed, because she no longer sounded like she used to.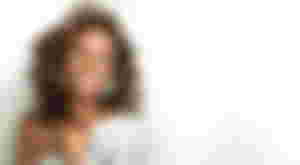 The songs themselves will explain to you and you will understand where I am and the changes I went through to get here - she said on one occasion.
In early 2012, rumors began circulating that Whitney had financial problems, which she soon denied. She worked diligently on one musical, she was offered a position as a judge on the popular show "X Factor". Unfortunately, Whitney did not live to see her return.
She died at the age of 50, on February 11, 2012, at the Beverly Hills Hotel in Los Angeles, where the Grammy Awards ceremony to which she was invited took place. Whitney had been seen a few days before that at a party held before the Grammys.
She last performed publicly the day before, when she completely unplannedly took the stage during a party on the occasion of the upcoming Grammy Awards and sang a part of the song "Yes Jesus Loves Me".
Police closed the case with the explanation that the singer died in the bathtub, by accidentally drowning. Later, an autopsy showed that the singer had an overdose of narcotics and drugs in her blood.
Whitney Houston had a more than successful career during her life. She has released six studio albums featuring hits such as: "I'm Every Woman", "I Will Always Love You", "All The Man That I Need", "I'm Your Baby Tonight" ... .