Swapping My Earned Crypto Tokens to BCH in my CCTip Wallet
Blog #162
February 18, 2022
In my article yesterday, I had shared my 6 online wallets that are installed on my phone. Those are the CoinKit, CCTip, XEPWallet, Bitcoin.com wallet, Coins.ph Wallet and lastly the Metamask. I also shared about what is the use of those wallets.
For today's article, I will share my experience in swapping those Crypto tokens that I earned to BCH in my CCTip wallet. But before that let me share first, the ways to start your CCTip wallet and how I earned using it.
The first thing to do is go to the google play store and search for the CCTip wallet.

Download it and when you're done open it and register.
How to register an account?
If you choose option one, which is by putting your email address or phone number, here's the step.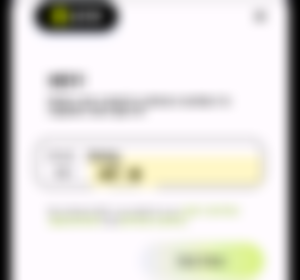 Input your email address or mobile number. In my case, I used the phone number because it's more convenient for me. But it's up to you what to choose.

Next is click the Start Now. When you're done with it, the code will be sent to your phone number or email add and you just have to input it.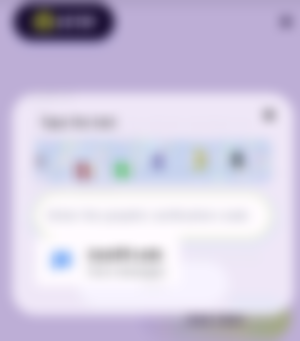 Once you're done inputting it you need to copy the captcha that is given for you. Make sure to copy every letter or number and double-check it before clicking next to avoid an error.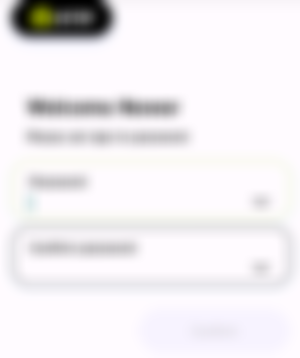 Next is to make a strong password. (Note: write your password in a notebook so that when you forget about it, you just have to look at it in your notebook.) After writing a strong password, click confirm and now you are directed to your wallet where you can see the list of the tokens.
After you successfully sign in, link your Twitter, telegram, Reddit, and discord.
When you are on your Dashboard page, click the profile icon in the lower right part. After you clicked it, this is what you will see,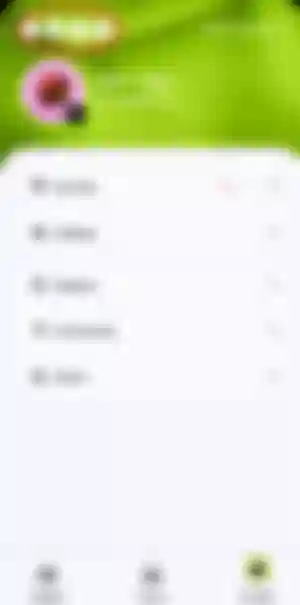 Click that encircled icon and link one by one your social media accounts like Twitter, telegram, discord, and Reddit. In my account, I only linked Twitter and Telegram since that's the only two that I have. After binding those, you need to enable the 2FA Factor.
That's the step if you're using the email or phone number.
---
Option number 2
When you choose to link your account directly to your telegram or Twitter account, here's the step:
Click the Continue with Twitter, Telegram, or Discord. Just choose which of the three you will do first. If you choose Twitter, you will be redirected to a page where you need to sign in with your Twitter account, and then after it, your account is linked already.

Then the next one is your telegram. Same steps as linking Twitter. But with the Discord, since I uninstalled it, I didn't link my account in that app. When those three social media apps are linked, you will now see the wallet where the list of the crypto or tokens is.

After doing those steps, go to the settings then click the Security. You need to verify your email address and phone number to keep your security strong and don't forget to make a strong password.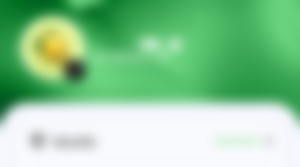 That's the step when you choose the second option.
---
Now let's proceed on how to earn.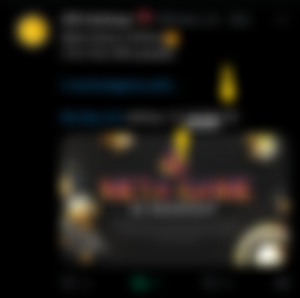 If ever you are active on Twitter, I'm sure you encountered this kind of airdrop. When you participated in it, you will receive the token in your wallet but take note, not all who have made this kind of post are legit. Other posts are sc*ms.
The first arrow (0.1) in the picture represents the number of Token being distributed in the airdrop while the last arrow (20) is the number of tweets that needs to be met. Once the number reached the required number of tweets, your share will be distributed to your CCTip wallet.
Reminder: In Retweeting, do it in moderation because if not, your Twitter might be suspended.
---
Swapping My earned tokens to BCH
Swapping in CCTip is just easy and fast. Not only that, you don't need to pay any in swapping it. The same goes if you want to send it to another CCTip wallet, you don't need to pay anything too. That's what I love in this wallet.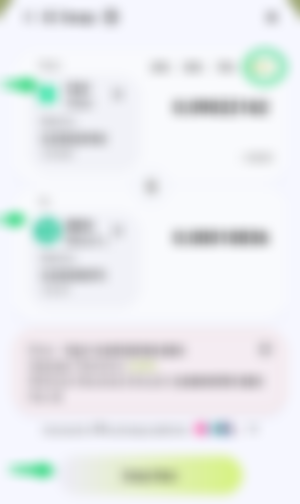 Choose the desired token that you want to swap to BCH.
Earlier I swap the AVAX and NEAR token to BCH but since I haven't screenshot the process, I again chose another token which is the Clover that I just received recently.
I want to swap all my clover so I click the 100% or the Max number.
When I am done with it, I click the Swap Now.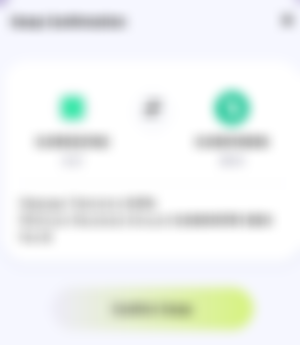 Here you will read the slippage Tolerance, the minimum BCH that I will receive in BCH, and the fee which is 0. In every swapping, we don't need any fee to pay. It's amazing, right?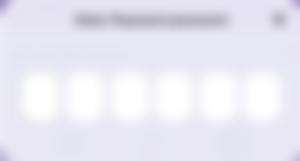 After clicking the confirm swap, you need to enter the payment password.
Note: if it's your first time swapping, you are asked to set the payment password that is composed of 6 numbers. Once you are done with it, you can confirm the swapping.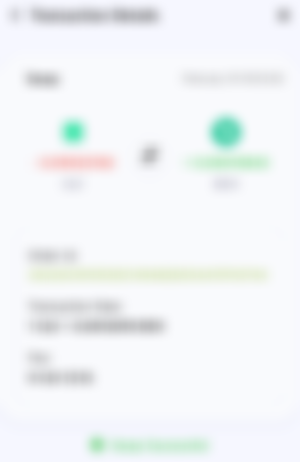 After entering the payment password, the swap is now successful. You can check your BCH wallet and see the amount that you swap from other tokens.

That's how the swapping is done. So easy and fast!
---
What I share today in this blog is based on my experience only. If you find it confusing, you can watch some YouTube tutorials about it or search on other blogs about the step-by-step guide.
To my old and new sponsors, thank you so much for the support you have shown to me. I really am happy to see you in my sponsor's block.
To my active likers, commenters, and viewers, and to the ones who just pay a visit today, thank you so much for the love and support you give.

This is me, 🧕BCH_LOVER 🧕once again. Thank you for your time today.
God bless and Keep safe you all!
Before leaving, please hit the 👍button. Thank you so much!
You can also reach out here.