Blog #46
October 24, 2021
Since All Soul's Day is fast approaching, I decided to write something dedicated to the person who was very close to my heart, my Mother who departed when we were young.
You might wonder why the title is like that. Actually, I had written the article "Can, You Hear Me Mama?" in my first month of being here. That is why the title of this article is rewritten because it is about her again but with different content.
---
Mother, I wish I could tell you all the things that happen to me

All the things that make me who I am today

All the challenges that I have been through

All those are overcome by me though sometimes I feel like giving up
I need you to know how grateful my heart is right now

To you and God for the life, you give to me

Without you, I would never experience this wonderful life
So many things I wanted to share with you

So many happenings that I want you to be with me on it

So many times I wanted you to witness the achievements I have
So many yet I can't tell to you

I am too late to tell you the things I wanted to say

Those words are left unsaid because you left unexpectedly
I want you so bad to be with us in times that we need a mother to be on our side

To be there to cheer us up when we feel down

To motivate us when we feel uninspired to keep going

To advise on what to do
Nonetheless, even if you are not there

I still am very proud to have you in my life

You are the one who brought me up in this world
God let me experience how it feels like to have a mother

It may be short but at least we have made it memorable

It may be too short but I am still thankful for that opportunity to be with you
Your love to us when we were young

Is a gift that I will forever treasure

For without it, I can't be where I am today
Others may see me as a strong woman but there is a little part of me who is always longing for a mother

To feel your embrace to let me know that everything's gonna be okay

To feel your love when I felt broken and pained
Unknown feelings always occur when I think of you

I miss you yet I can't do anything about it

I miss you yesterday, I miss you today, I will miss you always, my Mama
*Create memories with your loved ones while you still can, Say the words you want to say, let them feel how important they are to you, and show them the care that you want them to feel*
---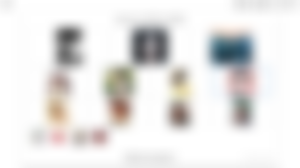 Flexing my generous sponsors. It will be nice if you take the time to read their wonderful works.
Special thanks to @Abubakar9667 for the sponsorship.
To my sponsors, upvoters, commenters, and readers thank you so much for the effort you take every time I published my works.
Happy Sunday!
God bless and keep safe everyone!
---