Blog #101
December 18, 2021
Warning: This is an emotional article, if you don't want to read this, just skip this one. I just want to express this feeling that keeps me emotional right now.
Yesterday we haven't had an internet connection and electricity for the whole day that's why I haven't had the chance to call my family and ask what are their situations. It's nighttime when those two got back.
I made an article, make an update in noise. cash then replied to some comments on both platforms.
At around 11 PM, when all are asleep, I was the only one left who stayed awake. I browse my Facebook and was welcomed by a post from my father.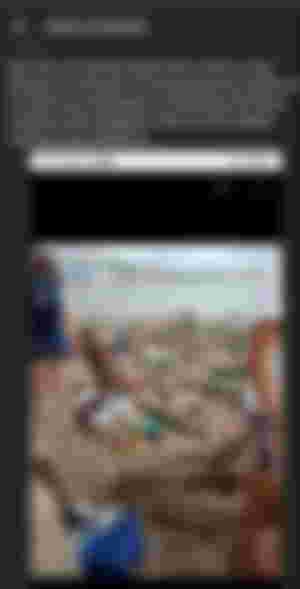 I was worried about what I saw. I left a comment asking if they were okay but I got no response. I was waiting for two hours if the ones that I messaged will reply but I got nothing from them.
I began to be emotional and sleep with a heavy heart. When the morning comes, I immediately called my father but we don't have a proper conversation coz he was going home.
Around 10 AM today, I called them back and I am relieved when they answer my call. It was my stepmom who I had the chance to talk with coz my father is so busy finding some materials that can still be useful to build the house again.
My stepmom said that they don't save anything except for themselves and the driver's license that my father has. The security guard license and his uniforms were gone. I will begin crying when she told me about it.
What makes me more emotional is when I know the situation of my brother and his family in Sibonga. Their house was destroyed too. After that my brother left his family to his in-laws and then went back to the city coz he have work. When he arrived, he was shocked to see that our house in Lapu-Lapu was gone too.
"Wala na d I pud ta Balay diri te", this was what he said to my stepmom. I know he is so sad about what happened to their family's house in the province and our house in the city too.
I am crying and I don't know what should I do. I wanted to help them today but I can't coz I don't have much money left in my wallet. What I can do is pray that they will remain strong and have faith in God. I know these happenings are all trials and hope we can overcome all these.
---
I thought everything is okay but I was wrong. Knowing my family is facing hard situations right now, I can't have peace of mind.
I am so sad to know all these. So sad that I just wanted to cry and cry coz I am damn worried about them. My sister and my grandmas can't be contacted too.
While typing this my tears are rolling nonstop. When it comes to my family I get so emotional. Sorry for another emotional article. I hope you don't mind sharing this.
Lead Image from Unsplash
To my sponsors, upvoters 💰 , commenters 📝, readers 📖, and likers 👍 thank you so much, guys. You always make me motivated and inspired every day.
This is me, 🧕BCH_LOVER 🧕once again. Thank you for your time today.
God bless and Keep safe you all!
Before leaving, please hit the 👍button. Thank you so much!