July Foodie: Foods Saved In My Gallery
Blog #309
July 21, 2022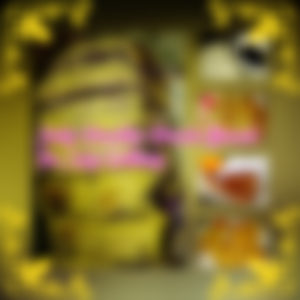 "Food is life" is what we always say but when I started my journey in noise.cash and read.cash, food is not only life but it also my saver when I have no ideas to think and write about.
Hello there read.cash family. It's been another tiring day yet very productive both in the outside world and here. In the outside world, I accomplished so many things today and I'm also grateful that the clothes that weren't dried yesterday dried up today. How nice is that knowing that those are all dried up and I also finish folding them. Anyways, enough for this nonsense babblings, let's get started with the foods that I want to share today.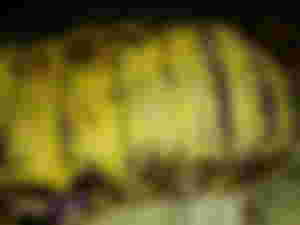 My partner bought this one the other week from Julie's Bakeshop. By the way, Julie's Bakeshop is one of the famous bakeshop here in the Philippines and most of the baked bread in this bakeshop are my favorites.
It was one rainy afternoon when hubby bought this one for our snacks. Not only that he also bought the "turon na saging".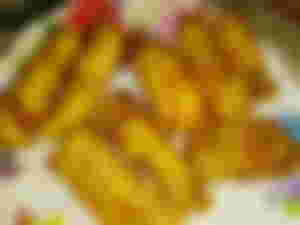 For those who do not know turon na saging, it's a banana wrapped in a lumpia wrapper or spring rolls wrappers. What makes this turon more delicious is the jackfruit that was in it too and the sesame seeds that are coated on the wrapper aside from the brown sugar. It's taste delicious and smells good especially that it was still hot when hubby handed it to us.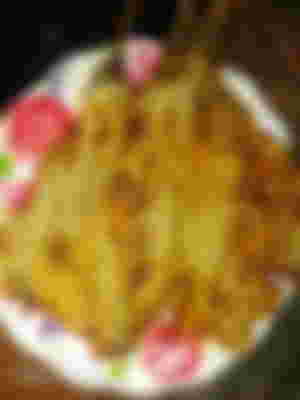 This tortang Talong "Eggplant" was our viand last week. My purpose of taking a photo of this was to share and post in noise.cash and in Appics but I wasn't able to do so. But now, I can share it here today because my topic is all about foods.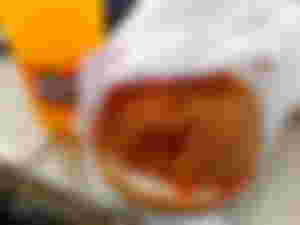 This was our snack at school yesterday. While waiting for Adam, we bought snacks to fill our hungry tummy. My daughter likes this burger very much and she consumed her share fastly than mine. I like this burger when served to us because it was still hot. One burger cost ₱30 or $0.53. Though it didn't have cheese just like those other burgers that were sold in other burger stations, it was still very delicious because of the sauce used.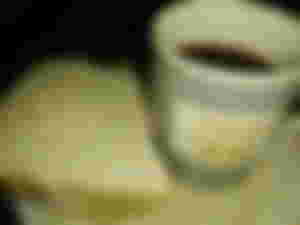 Yesterday afternoon after washing so many clothes, I felt hungry. Good thing there's still left slice bread so I ate 3 slices of it and paired with my favorite coffee which is the black coffee with no sugar at all. This already fill my hungry tummy and I'm thankful for these foods.
Those are the five foods that are saved in my gallery up to now. I hope I don't make you hungry after reading this. Lol.
Thanks for visiting my blog. Good evening!
Thank you my dearest sponsors for the continuous support. I really appreciate it and I hope and pray that your wallets will be filled with more blessings. God bless you all. This is me @BCH_LOVER once again. Thank you for spending time reading my article today. Have a good day and a blessed evening read.cash family.
Thank you. Keep safe y'all!