It's Still A Merry December
Blog #104
December 21, 2021
It's a new day and I am happy that many users have logged in to their accounts already. A day without read.cash is boring as others would say and I agree with that since read.cash is now part of our daily lives. Interacting with one another is what makes us more excited aside from receiving upvotes from Rusty.
We were out for a day because we can't log in from the previous browsers that we used. During those times, I only browse my notifications and read other articles but I just left with no upvote and comment since we don't see the comment button and even the reply button.
As I was browsing my notifications, I saw a notification that make me speechless. I am happy to see it but there's a part of me who is sad because I can't share it with all of you that time.
Then at dawn, when I was awake and successfully logged in with my account, I am supposed to share it but I chose not to because I need to share to others the browser that helped me to be back here in read.cash.
After writing an article about it, I also posted it in the noise.cash to let others know and try the DuckDuckgo private browser. I was happy to see that others are being successful in logging in to their accounts.
I am happier to see @bmjc98 in the comment section. I am a fan of this lady since before and I also shared it why in Thankful to these read.cash Writers.
First is, I am grateful to God that my families are safe so it's a merry December for me. We may lose our homes but seeing them safe is reasonable to be happy and grateful to God.
"Always look for the good side despite the negative things that happen in our lives"
Next is the blessings I receive from other users. I thank @Coqui for the blessings I receive in her perfect gift challenge and ma'am gertu for being chosen as the random winner in the Christmas challenge that she hosted. I wasn't expecting to be chosen to be one of the lucky user's coz I joined not really for the prize but the enjoyment and the enhancement of my writing skills.
"Unexpected Blessings are always great."

Another is the views that I unlocked. I wasn't expecting to achieve this early and when I saw it in my notification, I was glad that I badly want to share it with all of you by the time that I saw this but sad to say I wasn't able to do so because of the maintenance that is going on that time and the next few hours, I can't write an article because my browser doesn't allow me.
"Having fun interacting with other users gives us an enjoyment always"
I thank everyone who spared time visiting and reading my articles, I really do appreciate it coz without your support, I can't reach the views that I unlock.
---
Visiting my articles meant so much to me. You only not motivate me but also inspire me to keep writing for more.
I know there were times that I am writing some downtimes of my life, still, you never leave but instead you lift me with all your encouraging words.
Every day is a challenge for me as a mother of four coz I have so many things to be done. From the chores, modules, and taking care of my family is a lot of work already.
Writing an article adds to my work but being a busy mother is not a hindrance for me to be here every day. read.cash is now my favorite daily routine coz I only do not earn but I also enjoyed every moment I spend interacting with you all.
So before I end this blog, I want to thank all of you for being with me. I am happy and blessed to have known you all.
---
That's all for today's blog. Thanks for reading.
To my sponsors, upvoters 💰 , commenters 📝, readers 📖, and likers 👍 thank you so much, guys. You always make me motivated and inspired every day.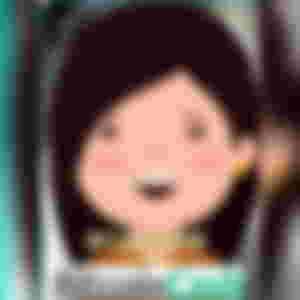 This is me, 🧕BCH_LOVER 🧕once again. Thank you for your time today.
God bless and Keep safe you all!
Before leaving, please hit the 👍button. Thank you so much!