Inflations Have Affected Us
Blog #383
October 14, 2022
Hello, read.cash family! Good morning from Philippines 🇵🇭
This article today is supposed to be written last night but since I can't access the site so I just started writing this early morning while preparing for our breakfast.
For today's write up, it's all about Random words from randomwordgenerator. I got this idea from @LykeLyca 's article. As I said to her, maybe one of these days after reading her article, I'll also write about it and submit to the community that she made. So here are the random words from the random word generator site.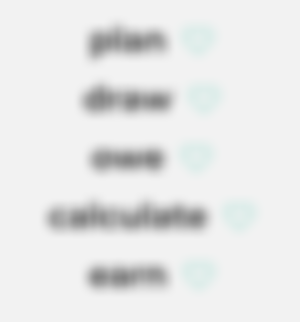 I have so many plans in life not just for myself but for the family especially for the kids that's why I'm trying my best to keep hustling online. One of my plans that I really want to achieve at the end of the year relating to my side hustles is to earn more BCH in my wallet. I plan to pursue that plan just like I had said in one of my blogs that was published a week ago if I remembered it right. Since I already achieve it last April, I was positive that I can still make it again this time.
But that plan can't be accomplished for now. I will just have to draw it on my mind as of the moment but I will still try to make it happen. I can't make it happen by the time I had imagine it would be achieve because we are getting affected so badly with the inflation that is happening. My partner's salary is sometimes not enough with our expenses so my earnings will sometimes be used.
I was really shock the other day when I bought a can of sardines. Before, I bought it at the price of 26 pesos ($0.44) but right now it was 34 pesos ($0.58) already. Same goes with the Coke mismo, before I still bought it at 18 pesos ($0.31) but when I was about to buy it the other day at school, it was 32 pesos ($0.54) already so I just go with the ice water that only cost 1 peso ($0.02).
In times like this, I doesn't want to owe money from my siblings so I just used my earnings in every platforms that I earn to cover up those expenses. Life is hard but we will survive as long as we keep on finding ways on how to sustain our needs. As long as there are free platforms where I can still earn for free, I'll take those opportunities rather than owing some money from others because it's really giving me a headache thinking that I owed from someone some money.
Every day I calculate all the expenses that we spend so that at the end of the week I would know how much budget we should allocate for our daily needs and I could see bigger difference this time. The previous amount that we used to spend is almost doubled up. It's really stressing to think and manage carefully the salary of my partner so it would be enough for a week. I guess some other wives could relate on how hard it is to budget their partner's salary especially if that's the only main source of income that the family has.
Inorder to help my partner with our expenses, I need to earn everyday in my side hustles. It doesn't matter how much cents I am going to have in my wallet as long as there is because if it will be join together, it will be a great blessing for us already.
I am so much thankful to have known various platforms where I earn free. I may not have save my earnings because I had spent it when we are short on budget, I'm happy and thankful to God for giving me some great opportunities like those platforms.
Lead Image from Unsplash
Thank you dear sponsors for staying in my block.
Here are my referral links;
[ Main ] [ Torum ] [ noise.cash ]
[ Hive ] [ Core Mining ]
[ Faucetcrypto ]
[ Presearch Browser ] [ Coinpayu ]
If you'd like to connect with me, here are my profiles in other platforms:
[ Blurt ] profile.
[ noise.cash] profile
[ noise.app ] profile (if you have followed me in noise.app, just hit the like button in one of my post so I can check and follow you too.
[ Torum ] profile
Pixie profile name [ lheeshan ]