Adam's First Time Celebrating Nutrition Month At School
Blog #303
July 16, 2022
F or how many years of just having modular learning because of the pandemic, now the school have slowly start a limited face to face classes again. My kids can now go to school and can see other kids aside from their siblings but still following safety health protocols to ensure everyone's safety.
E veryone's safety is always important that's why there are only limited students to go to school. Wearing facemask and observing social distancing is still there but sometimes kids can't follow this one because they are still innocent to what's going on around them. That's why adults supervision is always present at school.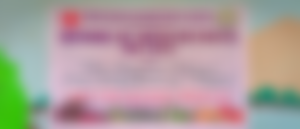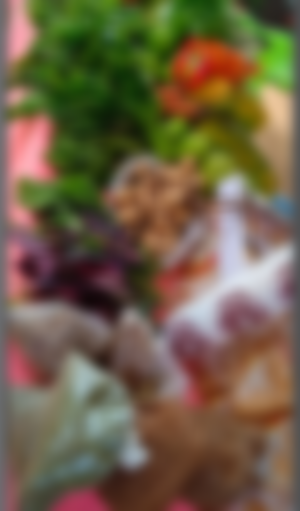 E versince the pandemic happen, no celebration were held at school like Buwan ng Wika, Nutrition Month and many more. But now that they are slowly opening F2F classes, the school starts to celebrate some important events again like Nutrition month and documented it.
D uring the first day of celebration, the teacher and parents prepared sliced bread filled with pancit bihon and after consuming those, fruit salad were then distributed to the kids. Kids especially Adam was so happy with the food and even told me, "Thank you Lord and to the teachers for giving them delicious foods." He really was thankful to it especially with the fruit salad. He said it was so yummy and creamy. At first, he didn't want to taste the yellow ingredients in the fruit salad because he wasn't sure what is it so he let me taste it first. When I said that it's a mango, he then fastly consumed his share.
---
I am happy that during Adam's first step of his studies, he is able to celebrate this kind of event. As a mother who witness and have experience like this when I was young, I also wanted it to be experience by my kids and thankful that they are able to.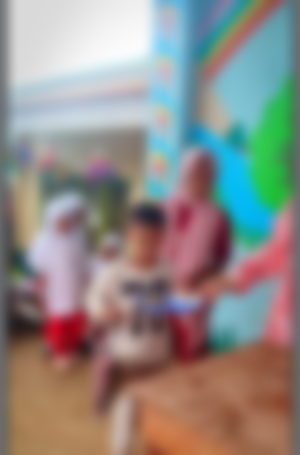 Here's the second day of celebrating the nutrition month. They were given vegetable soup with rice and banana. Adam was able to consumed his share and happy to know that his tummy was filled after their class. He said that he was too full and he won't be eating his lunch at home since he already had his early lunch in school at around 11 AM.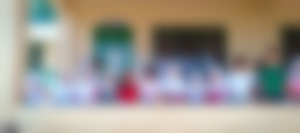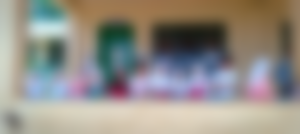 On the third day, their food was the same on the second day. Vegetable soup, rice and banana. This time I wasn't assisting him because they had the other grade level (grade 6) who had guided and assisted them at the eating area.
---
Today is supposed to be vacation time for almost all of the students, but Adam had his special class. Though I can't have a rest on this vacation time because I still have to accompany Adam to the school everyday, I'm still happy that he has this wonderful opportunities to celebrate some events at school and be able to learn additional knowledge.
My blog ends here today! Have a blessed day to all!
Thank you so much to my supportive sponsors for staying in my block up to this time. I'm grateful enough for your support.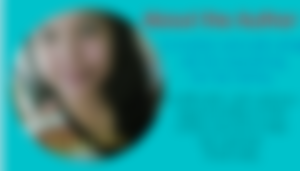 This is me @BCH_LOVER once again. Thank you for spending time reading my article today. Have a good day and a blessed evening read.cash family.
Thank you. Keep safe y'all!