Blog #76
November 23, 2021
My blog today is all about my youngest son who is now studying in kindergarten. I will be sharing with all of you how proud I am of this little man. Unlike his siblings who got to study nursery, Adam directly studies in kindergarten since there is no nursery in the school where his siblings study.
He turned five last February and since then, we always told him that he will study this school year. He was so excited about it and I was excited for him too.
Before this school year starts, I bought a pencil and paper for him to write his name. There were times that he complained that he is tired even though he just finished one line of his name but I understand him coz he is not used to writing. Sometimes I just let him do what he wants to do with his paper and pencil, he drew a stick man, a car, etc.
My whole pad of paper was not consumed writing his name but instead, he used it in drawing things that he liked to draw. I don't pressure him so I just let him do it as long as he is happy with what he does.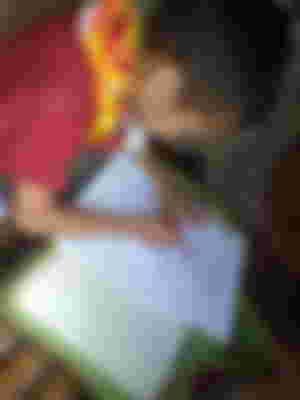 This is a test for the learners of what they feel on the first week of modules.

I took this photo of him a minute after we arrived from school. He immediately asked for his module because he was so excited to answer it. He said that he will write his name but guess what? He only wrote two letters which are A and d and then he said that he will look at what's inside his module.

There were questions about the feelings a child would have and I read it for him and let him understand what does it mean. After I asked him what he feel about studying this school year and without any hesitations, he told me that he is happy and excited. And until now that excitement is still with him every time he had his modules.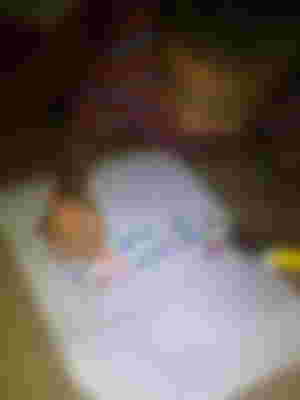 This was his second module. Most of it was just coloring some shapes and fruits. This is his favorite, coloring the activities given in his modules. I don't need to instruct him what to do coz he already knows what to do by just looking at the examples.

The part where I need to guide him is on the first page. Writing his name, grade level, name of his teacher, writing my name, and the school's name.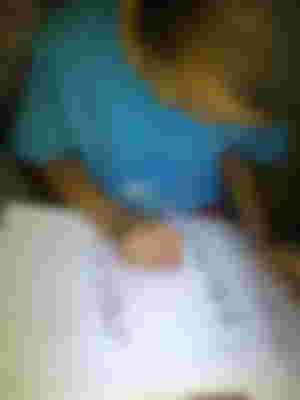 The third module is about matching the same images. This is easy too but on the last page of his module where he would draw something about what he does at home, he wasn't able to do it. He still doesn't an expert in drawing that kind of stuff so we just leave it blank.

I know the teacher could understand it.
The fourth, fifth, and sixth modules that he answered will not be included here coz I am experiencing a loss of my internet connection.
The fourth is about circling the same object given in a row and the fifth one is circling the different object or letter that is in a row.
While the sixth one is the coloring of the emojis as I have shared yesterday in my article about the recent photos I had in my gallery wherein he woke up late in the morning.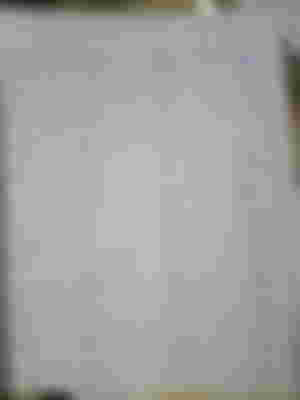 He wrote the big and small letter A. I was there the whole time watching him write this letter. I can tell that this is his favorite letter coz I don't have a hard time guiding him. I just told him to leave a space for every other letter.

I hadn't taken a photo of him writing this letter because my eyes were glued to him and I was so happy seeing him doing well at it.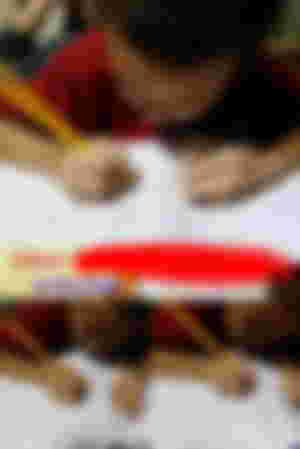 This was the second letter he wrote and at that time I was able to take a photo of him since his teacher added me to their group chat. This was the photo I sent to the messenger so his teacher would know that it was Adam who truly wrote it and not his siblings.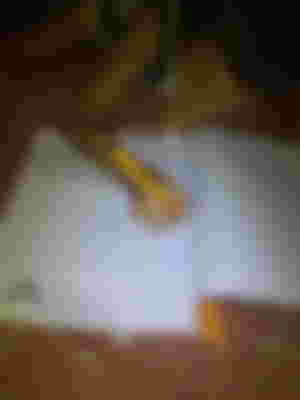 This is what he wrote as of today. You might wonder where is letter C? To answer that, he skip it first coz he told me that letter Dd is easier than that Cc letter. Since the start of modular learning, we only have four letters because their notebook is released every after two weeks.
I hope and pray to God that this excitement he had will remain in him while he studies.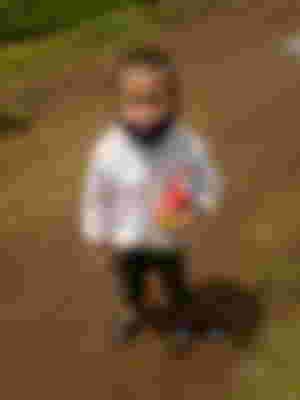 Flexing my generous sponsors! Thank you so much guys for your support in me.
To everyone (upvoters, commenters, likers) who takes the time to read this article today, thank you so much.
This is BCH_LOVER once again. Have a good day to all.
Keep safe and God bless!
Don't forget to click the like button, thank you so much!