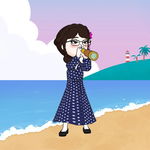 1 year ago
(Last updated:

9 months ago

)
I wake up to the sound of birds chirping outside my window and to the bright rays of the sun beaming on my face. I get up, stretched my arms upwards, and yawn. Another day of being alone, what a life!
Why did I ever survive if I would be alone? I wish I could have died with my parents and my siblings. Maybe, we are happy together in heaven now. Being left alone in this world is like being tortured every day by depression. It's been so long since I drowned myself in sadness day and night. When is the last time I get out? Ugh, I can't even remember!
I heard my stomach growling so I went to the kitchen to make some food. I open the pantry and found 3 cans of luncheon meats, 5 kilos of rice, and a gallon of distilled water. I'll be running out of supply. What will I do now?
Hmmm... I'll think about it later.
Breakfast comes first.
I cooked what's there and eat as fast as I could. I need to solve this problem or I'll die of hunger. I had wished to be dead but honestly, I'm afraid. If I die, I want my death to be peaceful like dying while I'm asleep or maybe I could just suddenly faint, then die. You know, a painless and peaceful death. That would be more like it, how nice could it be.
Well, gimme a break! Let's anticipate the situation first.
Okay, my residence is near the government's office but there's no food in that establishment, of course. The mall is 1km away, which would be 15 minutes drive from here. I'll get food from there, as many as I can. Then maybe, I could explore the place since I haven't got out for so long. I know most of the people here, they wouldn't hurt me if ever any of them survives, right? In fact, I'll invite them to join me and we'll live together.
The last time I got out, the sight was terrifying. My car stepped across many corpses on the street. I even jumped above those corpses in the grocery just to get food. The surroundings are stinky and gross. Vultures that were never seen before in our places are feasting on corpses. I used up all the bullets of my father's shotgun when they try to approach me the last time. Fortunately, there were still guns in the police station when I went there, so I grab some, and I have found another shotgun with many bullets. *sighs* I hope this time would be different.
Okay, let's get back to reality. I put on my black six-pocket pants. I tucked in a white shirt and wear a black hoodie over it. I put on a mask, just in case the smell is still stinky. I walk to my father's room. He was in the army when he was alive, so there are many kinds of weapons issued to him by his General. Since I was a daddy's girl, I know all my father's secrets, which include where he is hiding all his weapons.
I shoved his shelves to the left, and there it is displayed, are the neatly arranged weapons. I grab first the leather belt where you can put your knives and spare bullets and put it on. I saw his combat shoes and mine beside his'. I remember those good old days where I'm happily marching with him inside the house. I let out another deep sigh and put on my combat shoes.
I take those two silver daggers and place them on my leather belt. I take another two of them and stuffed them inside my combat shoes, just in case I run out of weapons again. Damn vultures. I load the shotgun and put the spare bullets in my pocket attached to the belt. Lastly, the long sword, just in case I ran out of weapons, again. I'm just a lonely girl living in this world alone. I better be cautious.
It's all settled. Now, I'm ready! Then, let's head out.
I go down to the garage and get in my dad's pickup truck. I can't use mine, the tire got flat when the last time I went out. I drive through the road, passing through the streets where I grew up. I stop at a nearby gasoline station first. Thank goodness, there's no corpse there. I grab the shotgun, in case of vultures, and get off the car.
I filled the tank with gasoline until it's full. I decided to check the gasoline level in the reservoir of this station because I might as well come back here soon if there so much fuel reserved left. I take the level stick leaning on the edge of the wall. I open the squared metal panel opening of the reservoir below the ground and drop the level stick slowly to know its measurement. Good. It still has 7 meters.
I closed the metal panel and placed the level stick back to where I got it. Time for groceries! I get in the car and threw the shotgun on the passenger's seat. As I drive, I observe my surroundings. There are no humans here nor dogs, just birds. It's peaceful but somewhat eerie. It makes me shivers a little. If there's no human alive aside from me, what if I encounter ghosts? And now, I'm having goosebumps at the thought. Didn't dream of becoming an army like my father? Why am I a scaredy-cat now?
I reached the entrance of the mall. I turn left to the parking lot and pull over. There wouldn't be any problem even if I bump my car into the glass door to get in, but I used to be a law-abiding citizen, so I feel uncomfortable with the thought. I grab the shotgun and wear it like a sling bag.
The glass door of the mall is open and there are some shattered sides like someone had to get in there using force. Maybe, it's already like that long ago, but if there still some humans alive, it's not bad to make friends. I went straight to the groceries. I pushed a cart and roam around to get the supplies that I need. When I finished, I didn't realize I had 3 carts full. No worries, I don't need to pay for this, anyway.
I tied the carts and pull them towards my pickup truck outside. I threw it all at the back of the truck and cover them with my foldable covers attached to my truck, just in case of rain, vultures, or too much heat from the sun. Well, problem solved!
I decided to visit the bay walk area and get some air. As I get there, there were many coconut leaves scattered in the area. Obviously, there is no one to maintain its cleanliness now but the air here is more refreshing than the roads and malls. If there's no human, I hope there are still fish here. I'll come back here another for fishing when I get tired of those canned goods.
I drive back, I roam around the downtown first. The buildings are still here undamaged but no humans nor animals. I drive my way to the university where I studied, not a single soul is in there, too. I drive to the hospital and there's nothing. I drive away as fast I could, the smell there is still so strong, the smell of the decays and waste. I closed my car's window as I get away.
Ugh, I badly needed some fresh air. I will suffocate living here in the city. I remember that there is a hacienda with a huge mansion in the middle on the outskirts of the city. It is owned by the richest family in our city but it is said that they rarely live there. They used it for vacation or holidays only to unwind. That's brilliant! I'm going to live there. I drive there as fast as I could without having a second thought.
I pull over in a one-way road with a small outpost for security guards. At a first glance, who would have thought that there's a huge beautiful mansion hidden here. The huge acacia trees serve as the boundaries of this land from the main highway. Next to the trees are the hectares of sugarcane fields. Most of the people back then think that this place was just a simple farming land. If Grandpa wasn't invited to a birthday party here and brought me with him, I also wouldn't know.
It would be nice living here. I would have fresh foods, fresh air, a beautiful huge mansion, and a vast of farming lands. However, our home is where all our happy memories live. I'm reluctant to evacuate.
Should I go or not?
____________________________
____________________________
This is my first entry as a diving pass to your roleplay world, @meitanteikudo. I hope this will be approved. I'll write more if you like it.
My dear friend, @Ellehcim kindly rate this. You're free to whether criticize or praise this. It's up to you, haha!
____________________________
As always, thank you for reading my articles until the end. Stay safe and God bless us all!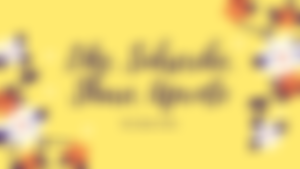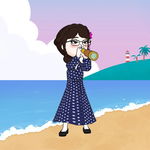 1 year ago
(Last updated:

9 months ago

)
Enjoyed this article?
Earn Bitcoin Cash by sharing it!
Explain
...and you will also help the author collect more tips.