The desires of our heart are the major factor that pushes us to grind and persevere everyday. Admit it or not, we are genuinely anchored with these goals we tend to put into our minds which urges us to do what it takes to make it a reality.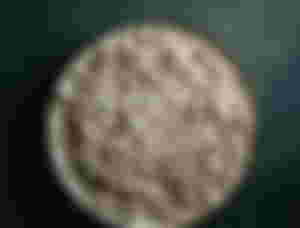 Recently, I read an inspiring and uplifting article of @Olasquare his overwhelming dedication somehow energizes me to keep on moving forward despite of every failures and uncertainties I've face throughout the days of my life. To tell you honestly, that article of him was perfect to my situation right now. I was fed up with the negative thoughts that I might not be able to graduate next year because my professor this semester was also the teacher who we terribly feared last school year and the fact is, she is the reason why I almost lost my academic scholarship.
Incase you haven't read his article yet, if you have some spare time you can check it and you'll see what I am talking about. Just click the highlighted title below.
I WON'T GIVE UP written by Olasquare
You see, I am now in the last and topmost level of my college journey at a Chinese School which is also a well-known Christ-centered institution (Christian Colleges of Southeast Asia)I am currently taking up a Bachelor of Technical-Vocational Teacher Education major in Food and Service Management. Starting tomorrow our online/virtual class will began at exactly 5:00 pm in the afternoon until 9:00 pm in the evening. I was in total relief when I reached this year level, but all of a sudden a frustrating news hindered my belief that I could finish this whole semester without any trouble.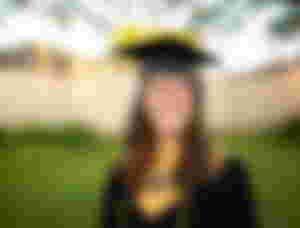 In every school, TERROR teachers are inevitable, but this professor of mine was totally different actually she is beyond terror lol. She is a former principal of a prestigious school here in Davao City the "Ateneo de Davao University". She is 81 years old, (our school permits/allows retired teachers who still wants to pursue teaching) and despite of her age, she is still a freaking genius and could stand straight. She is amazing and very passionate/dedicated to her profession, of course we admire her with that, she don't need a book to conduct his lecture because she is like a walking dictionary who knows everything what to do. She is very fluent in english, and we as her students should follow her lead too, in short during his time we should abide in her policy the "ENGLISH ONLY POLICY".
To shorten this, our encounter with her was indeed traumatic, her standard was too high and, even though we did all the best we could, still she didn't paid any credit or even show a little appreciation to our outputs or performances, (she somehow gave us positive feedbacks but she is still showing a glimpse disappointment because we we're not able to hit her satisfaction/standard). Though her motives of being so strict is quiet understandable, but no matter how big the effort we exerted, still no value.
From that, I was discourage and demotivated, I really tried my best (I do), I almost spend my entire time studying and participating in the class as much as I could, for me to be notice by her. What is more heartbreaking was those who didn't participate well in the class was given a higher grade than those students who took a lot of courage and confidence to participate orally, that was quiet unfair tho, because she tend to gave high grades only to those students who she is familiar with, and majority of us was given a grade of 80 and the rest was line of 7. Sad but true.
Despite of those discouragements, I have come to realize that failures are just temporary, and not yet a "GAME OVER". In fact, God is way more greater than my professor which is not deserve to be fear of. I need to end this journey even without any flying colors, as long as I survive and did all of my best I will still take pride in it because as for me we need to experience those challenges for us to bring out greater capacity that we couldn't even imagine, it is also a way for us to get out of our comfort zone. Furthermore, I firmly believe that those trials of mine will definitely lead me to Triumph because God is with me! and I will hold unto His Promises and plans for me.
I would like to convey my profound gratitude to all teachers out there. You deserve love, respect and honor!
Remember:
If we face a great trials means we are too close to our victory.
Check the awesome works of these amazing authors and generous sponsors of mine🥰
All images are from unsplash.com