My insecurities are getting worst
Hey there! Read.cash friends, we were facing another week and I have this strong feeling that It will be full of surprises and challenges. Earlier this morning I was struck down by a pile of laundry which made my entire body feel so numb and worn out. I totally regretted not being able to do the laundry last week and this was the result of my procrastination.
Anyways complaining wont change anything and I guess it serves me well since I'm a lazy brat. So much for that, I've been feeling so down this past few days and there is something that keeps on bothering me up until now. It took me almost a week to determine the source of this indescribable feeling. And just a while ago, I came across with our huge and wide mirror placed in our living room I decided to stare my own reflection and paused for a moment.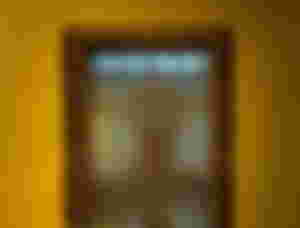 As I continually gazed upon the mirror it gave me a hint to all of my questions and then a lot of realizations suddenly pop out through my mind. I became to conscious of my outward appearance and compare it to my younger years by checking out our family photo album.
I pay no care on how to look pretty and pleasant in the eyes of others. When I was in elementary I look so filthy and ugly. Why do I say so? Because I was once a victim of bullying due to how I look. Our neighbors seems to rudely tease me for not being beautiful as my mom. At a young age I was fed up of such mean words from the people around me yet it doesn't bother me at all and as time goes on I'm getting used to it. When I reached my teenage years I still don't have any idea about fashion and wearing girly stuff. And that was the most painful moment of my life because the criticisms that I received from others are getting worse and that is also the time when I finally have a younger sister. I feel so much pain and I don't have anyone to burst out all the emotions that was hidden in the deepest part of my heart. My sister was way more pretty and she inherited all the good things that I obviously lack. Our relatives often compare us and I just responded their words with a fake smile. I don't hold a grudge against them because I also agreed that my sister's beauty is on another level unlike me and I appreciate that.
However, a lot has changed and the pain from getting compared was stucked in my mind and heart. My aunt (My mom's niece) lived with us for almost 3 months to find some job nearby us. At first, she looks so friendly and nice but weeks passed by since her stay, her attitude became gradually transparent. She mocks on me several times and teased me rudely while telling me that I am adopted because I don't have the slightest bit of beauty inherited from my mom. She was ten years older than me that is why I just don't let it get to me and cry secretly after that. I tried to open up with that matter with my mom but I am afraid that my aunt would get mad and mock at me even more worst.
I hate to admit that my confidence and self-esteem went down and I am getting envious with my sister. I still received a lot of words of comparison from my acquaintances and even my friends that we don't look similar at all despite of being sisters, and she looks more of a woman unlike me. I am just a lowly and cheap lady without any sense of fashion. Well, I accepted that either.
Nevertheless, when I reached this age now all of those words are no longer had an effect on me because I realize that I may have lacked the things that my sister have, I must focus on my own assets instead, as well as appreciating and loving my self even more. Lastly, we are born perfectly imperfect and looking down or bullying others because of how they look won't make us beautiful. Embrace your flaws, ika nga❣️.
You are all beautiful just the way you are.
There you have it, thanks for dropping by!
Have a great day ahead.
Thank you dear sponsors!
Check them out!
Sayonara!❣️
Lead image are from unsplash.com