My Life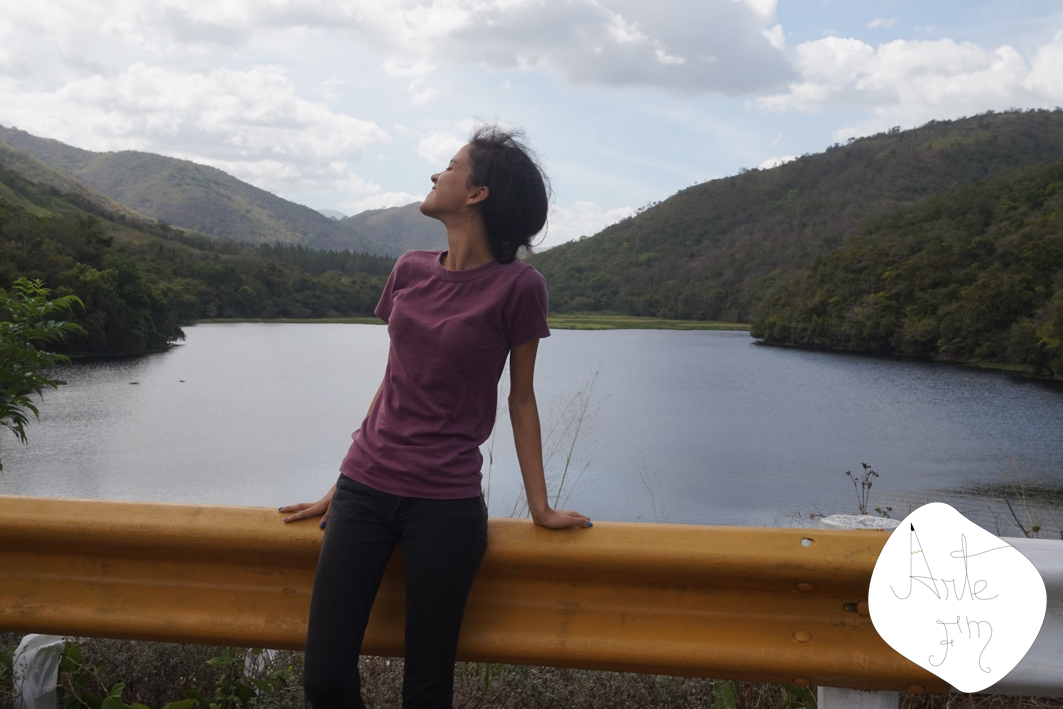 Happy day to all Read.cash users and thank you for allowing me to be part of this beautiful community.
When I visit my father, he always talks to me about how much he enjoys being surrounded by different wonderful people that are in different parts of the world and this has been thanks to being connected with all of you through this platform. He comments to me about the articles you post, shows me what he has done, read and his ideas about what he wants to write about.
There was one article that I really liked, "If I Were A Crocodile". 
https://read.cash/@LykeLyca/if-i-were-a-crocodile-2b402e23
I told my father that I would not like to be a crocodile, that I would rather be a lion (because of my hair).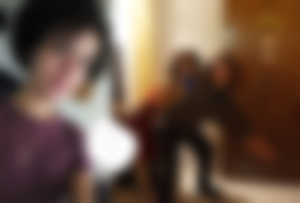 So today I have been motivated to create my account in this place to be able to share my stories with you, and to be able to read your stories in an easier way, without having to travel to my parents' house. 
My name is Francys Martinez, I am a music teacher. I enjoy drawing, planting cactus and succulents (I have a lot of them in small pots). I love to travel, take pictures, make sweets, and drink a good cup of coffee every morning.



I started in the world of music when I was a little girl. My brother had a rock band, so I was surrounded by instruments. I really liked the electric bass, but one of my brother's friends told me that the electric guitar was better, so my parents bought me one.
I tried to learn to play the guitar online, but I found it very difficult. By then I was about 8 or 9 years old. A friend from school told me that she was in a music school where you could learn any instrument.
I came home very excited telling my parents that if they enrolled me I was going to learn to play the guitar, and the best thing about it was that it was free, I didn't have to pay anything at all.
Soon my parents and I went to the academy, and they enrolled me. I started singing in the choir, I learned about the notes and musical figures, and a few days later I had my first singing concert. Everything was super amazing for me, and I was very happy, but something was a little strange for me: I didn't see any electric guitar or electric bass like the ones my brother used to use with his friends. At the end of the concert a girl was playing a very big instrument and I asked her what was the name of that instrument and she said "Bassoon", however, I did not tell my parents about it.
When the music teacher asked me "What instrument are you going to choose?". I told him very confidently "the electric guitar", and he told me that they didn't teach that there, so I chose the bassoon.
I had enrolled in an orchestra, not in a music school as my classmate told me, so there I was not going to learn to play the electric guitar.
I told my parents about the instrument I had chosen and they asked me what it was like. I told them it was like a flute, but bigger, they would never imagine that the instrument was almost my size.
I played bassoon for a very short time, but the teacher assigned to me didn't go very often, so I often stayed in the orchestra all day without doing anything, because I didn't have anyone to teach me.
https://read.cash/@Frankmart/choirs-and-orchestras-this-is-how-we-entered-music-ec26f408 Here my father writes his point of view of what happened hahaha.

I wanted to change instruments, and since I really liked The Simpsons and the sound of the saxophone, I decided to go for that instrument.
A colleague told me that in order to play saxophone, one must first learn to play clarinet, so I was determined to play clarinet.
The secretary of the orchestra told me that there were no clarinets available, she was offering me to learn violin, but I don't like that instrument very much, then she said that there was an oboe available, and she said that it was similar to the clarinet, not very convinced I accepted it.
On my way out of there I saw a girl playing the oboe, but at the time I didn't know it, I thought it was a clarinet but different hahaha.
From my first lesson to this day I have loved the oboe, even though I didn't have very good teachers, I managed to learn on my own.

Many years after graduating from high school, I decided to study Architecture. I had to move to another state. In the university enrollment process I was one of the first, but they told me that there was no space for Architecture, so I decided to study Civil Engineering, years later I found out that to study Architecture you had to pay much more to opt for a place.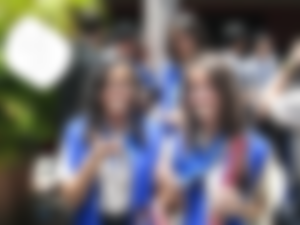 At the university I made many friends, I went out a lot, I got to know most of the city thanks to them, we went to many rock concerts, to bowling, to the beach, to the cinema, to eat.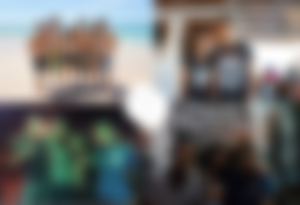 As for music I joined the orchestra in that state right after I entered college, made a lot of friends, had a lot of concerts, it was quite fun, but I was out very late. 
I had very little free time, but I enjoyed it a lot. I usually entered the university at 7am and left at 1pm, from there I would go to the orchestra, I would enter at 2:30pm and leave at 8 or 9pm. I would arrive home very late and tired, but I would go straight to study.

After two years of living in this new place, my university classes started to clash with the orchestra, so I had to say goodbye to the orchestra. I was very sad, but I knew that at some point I would return to music.
Time passed, I found a job as a music teacher in an academy, I was there for a long time, but there were many problems with the payments, I lost my job in the academy, luckily I also gave music lessons at home. Thanks to the academy and my wonderful colleagues I learned to play different instruments such as guitar, cuatro, piano and drums.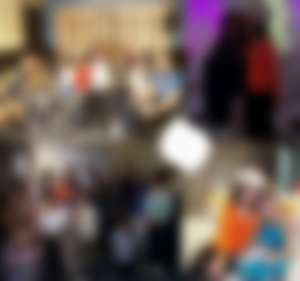 As for the university I had to drop out of, there were many protests in the country and college became very expensive, I could no longer pay for my studies. I decided to study at UNEARTE, an Arts Teacher Training Course (music) and I am still there.
With the pandemic, the home classes ended, but I started studying on my own to learn how to make 2d digital drawings in Illustrator and Photoshop and 3D modeling in blender. I'm still practicing.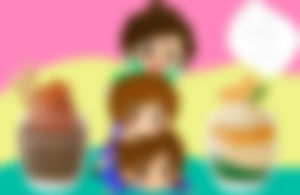 Thank you very much for having reached the end of my presentation, I hope you liked it, if so, you can comment and subscribe. Soon I will upload a new article. I hope I can upload an article each week.
I thank @LykeLyca for making such a wonderful article, if you like, you can go through her profile.
A special thanks to my father for introducing me to this amazing community. @Frankmart
A greeting from Venezuela
All content is original
Information obtained from the web is indicated
The photos were taken by me