Terms used in cryptocurrency.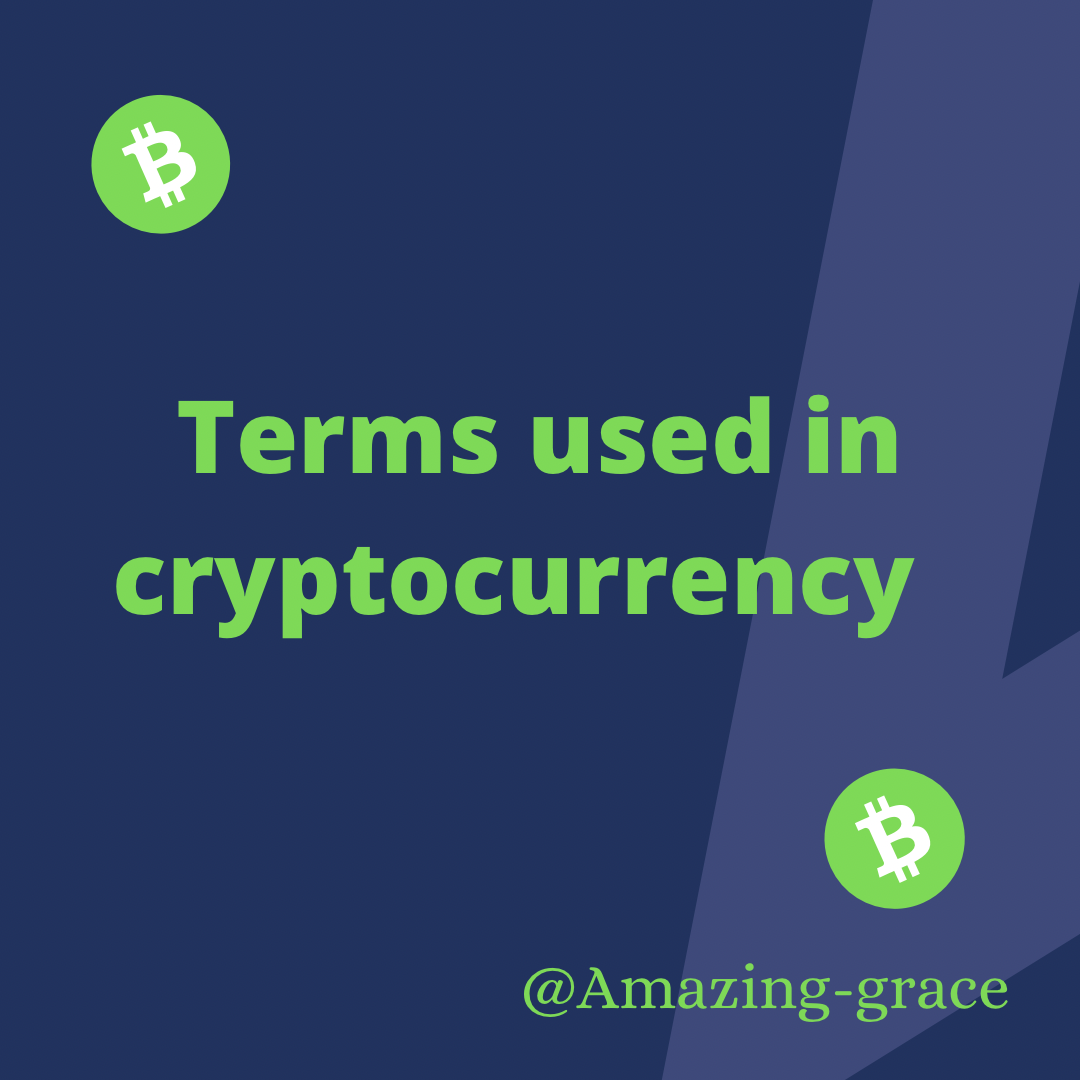 Most of us might have come across some terms in cryptocurrency used mostly by crypto native,they use those words often and often in the crypto world but most of us forget to find out the meaning of those terms.

Crypto native; is a person who understands crypto and uses it on a daily basis, everyone who understands the in and out of crypto and uses regularly is a crypto native though the word isn't common it is rarely used.
FUD;Fear,uncertainty and doubt is a primary emotion that contributes to the negative sentiments in the market which often leads to price declines.
Moon;This term is commonly used in the crypto world it typically refers to the parabolic rise in the price of any assets in our portfolio, it can be further explained to be the rise/increase in our assets for example BCH is mooning.
Fomo;Fear of missing out is an emotion which drives people to purchase assets that are mooning so they won't feel left out in it, it can also lead to price bubbles of the coin.
Rekt;This is a situation in which people lose their money or value in crypto,most times we might hear people saying i got rekt last month for making a terrible mistake.
P2P;peer-to-peer is a system which works like an organized collective to enable individuals interact with each other more freely without any third party involved (Banks).
Whale;This is a name given to people who own large amounts of a given cryptocurrency in which whenever they buy or sell it affects the market price significantly.
Wallet;In crypto terms it is a program which is used to send and receive cryptocurrency and also store cryptocurrency it is used online and not a physical one, when i was still a newbie in crypto I thought wallet in crypto was the physical one we see on a daily basis which we use to store our coins and fiat but later on i got to understand what it really is.
Address;In crypto terms is a unique identifier which serves as a virtual location where cryptocurrency can be sent and received, address can be in form of long string's of numbers and letters, some may also come in form of QR CODES.
Fiat;Is a government issued currency such as (USD,EUR) which isn't backed by any physical commodity.
Gas;Is a fee which must be paid in order to use the system, they are used to confirm transactions on smart-contract.
Block;Is a record in the blockchain that confirms waiting transactions, roughly every 10 minutes new blocks are expected to take place through mining.

Closing thought.
Am so sorry for my inactivity this few days i have been busy trying to fix some things in the outside world, i am happy i am finally through with it and am back online again, most of you must have missed me online.
Lead image;designed using canva
Thanks for reading and have a wonderful weekend ahead 💚👏🏿.
Sponsors of Amazing-grace