My encounter with banks today.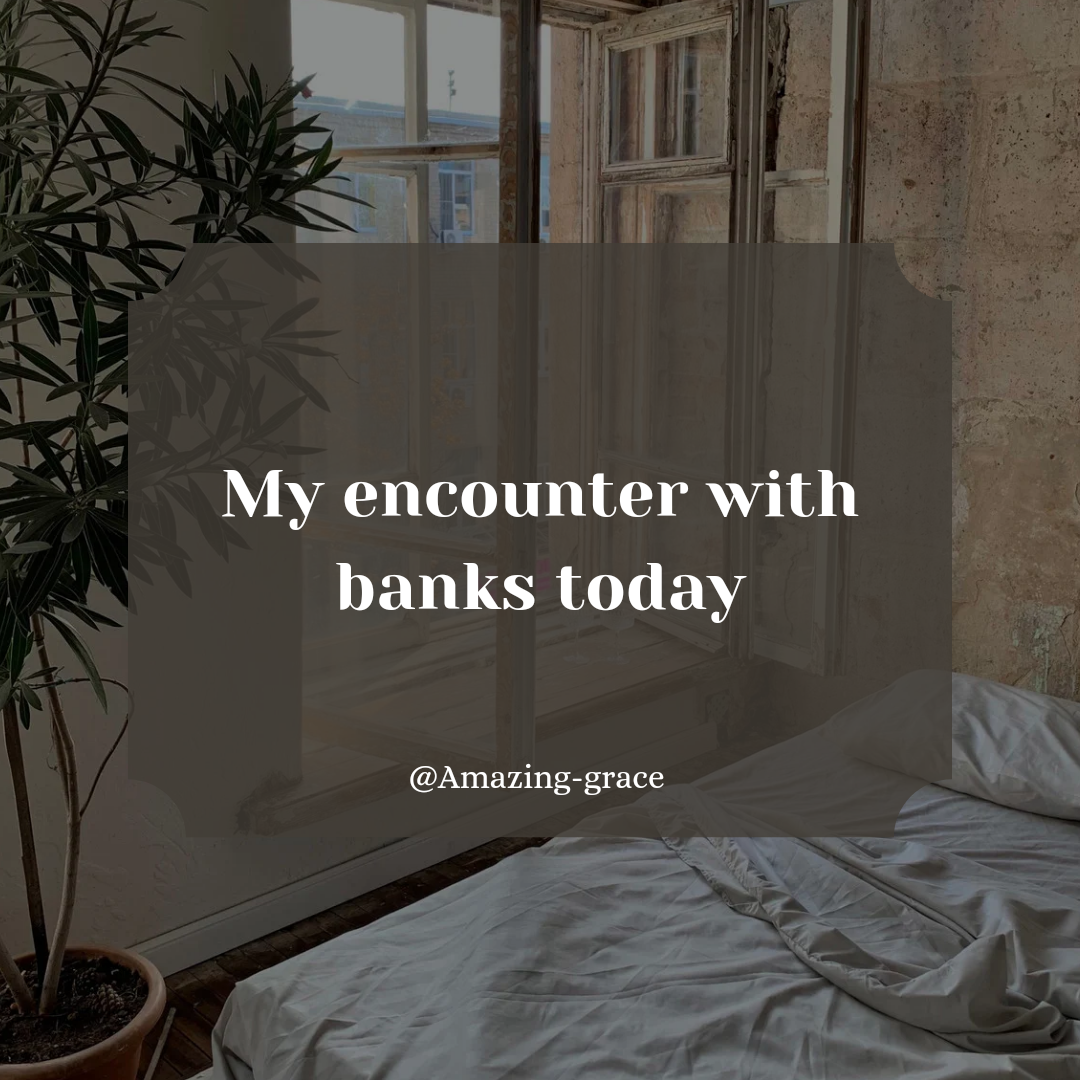 Lead image:designed using canva.
I encountered some behaviours today from the bank I went to which made me feel sad and want to quit using fiat again,it was so discouraging to me but I just have to bear it.
I went out with my mom to withdraw some cash for her,the first transaction worked perfectly as planned but the second transaction made me cry as they deducted the money from my bank but I didn't get the cash.
I was so angry then and went inside the bank to make complaint of what happened with their ATM,they told me it was my bank I would make complaint to which looks weird to me but I left their presence in silence as I don't want to come up with any fight with the officers there.
My bank isn't in our vicinity as they don't have branches everywhere but they seem to be the best bank when it comes to transaction but what happened yesterday made me feel sad them as they deducted the money I didn't receive, I just tried to go home and relax and something popped up on my phone,I wasn't in the mood to talk to anybody or reply any text as I was really angry I wanted to use that cash to buy some stuffs but the unexpected happened.
I decided to check the message and see who message me but it turns out to be that my bank reversed the money to me,I was very happy as I was still considering how am going to get the cash they deducted as their bank isn't close to me and to get there you need to spend like $100 to and fro but am happy they reversed it already.
Banks sometimes makes me sad whenever they deduct my money and I didn't get the cash which they stated, it would take patience for someone to use the banks these days as I heard of a scenario where the bank debited someone a large amount of money for no reason and when the man went to the bank nobody was answering him,it made the man angry and he took action to carry their printer that was when the bank decided to look at his complaint.
It looks weird why would bank just debit someone for no reason,this shows they monitor your activities every sec and whenever they come across any opportunity they seize to use it to deduct the money from some peoples account,banks track's all our activities.
Saving money in crypto is the best option I have ever come across since our fiat inflation is increasing, how i wish we can spend our crypto without swapping it to fiat it would have been much better and convenient for those who want to spend their crypto without converting it.
BCH has proven to be the best option for mode of payment with its user privacy,low transaction fees less than a cent even if you are transferring more than 1 BCH.
Closing thoughts.
Let us all remember we are all satoshi,let's do our part to support the love and growth of BCH in our community,on boarding merchant should be our concern so we don't have to convert our BCH to fiat rather we spend it in the store.
Meet my wonderful sponsors 💛
Thanks for reading and have a wonderful weekend ahead full of joy🤗💚👌.