Nonsense
What does free really mean? Are you really free if you still follow your own desires? Is it still free if it is still influenced by the condition of the existence of others? Is it still free if there are differences, restraints, and exceptions?
What exactly is freedom or is freedom itself really? Have we felt that freedom well or right?
It turns out that nothing can be said to be truly free. Freedom can be achieved by fulfilling the requirements. No one offers unconditional freedom.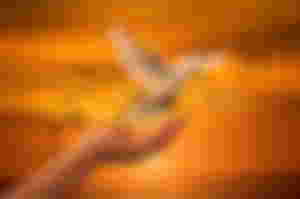 One day I want to be free from all this routine. Doing whatever I like alone. Not shackled by demands or anything that makes this mind often wander. I wanted to be free, but I guess that would just be an endless dream.
We certainly have often seen people smile. Like being hit by magic. We suddenly smiled. Without apparent reason. Without knowing why to do that. In fact, not infrequently we do it to people we don't know. Then I thought, that if there was a simple thing that could bring everyone in this world closer, it might be a smile.
I don't care if it's a fake smile or not. I also don't want to worry about smiles labeled made in China, the USA, or others. I'm still too old-fashioned to think about such complicated things. Let's just say I'm a naive person. Assume that the smile never has a tendency to hurt, but to heal.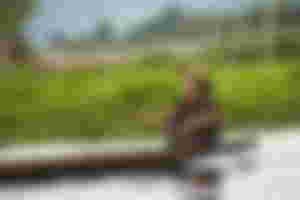 A smile is also a reflection of a steadfast soul. Everyone has problems. Whether big or small, it's still a problem. The smile and stop complaining, have become a great capital to encourage themselves.
One day the environment will demand you to change. Become what you have not been all along. Different people but still in the same body. Your rigid and flat ideology and ideals of virtue will be tested. The luminous spaces in your heart gradually become dim. The environment is a battle arena with yourself, not others. You just have to remember this, stay a free human who won't get carried away. As long as you hold God in your heart, as long as you will be embraced by Him. Even when you forget to hug Him, He never forgets to hug you.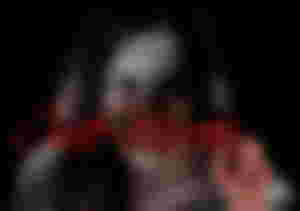 There's still a lot of new stuff ahead. New friends, new problems, and all the possibilities you can't predict will come. Trying to be someone you want to be. It's okay, keep doing what your heart wants and not what other people want to see. After all, life and death are just doors to new things that no one under the heavens ever understands.
So that an image is the "biggest bullshit" ever created by humans. One day you will feel or find such a form. When will only feel needed? Maybe to get friends, position, praise, or something like that. So stay aware of what we started at the beginning of this paragraph.
We will continue to live in the memory, and will always live in it. That's all for now, take care of your health and conscience for yourself. Because free will not always be in line with the existing will.
-===-