Looking back on you, Feb.
Date: March 1, 2022
Writer: AlphaCron
We cant deny the fact that we are now achieving another milestone here on this platform as March has finally arrived. I know most of you here has accomplished your target goals last month despite the struggle to juggle your time. That being said, congratulations on a job well done.
On the other hand, for those who haven't achieved there goals last month, don't be discouraged for you can still accomplish it this month. Like they always say, "it's not over until it's over."
---
Haven't read my recent blog? Then here's link if you want to consider reading it as well.
Blog Title: Getting there
Blog Link: https://read.cash/@AlphaCron/getting-there-37314a0a
---
Certainly, every month is a challenge. A challenge to manage our time, a challenge to achieve our short-term goals, and a challenge to be better. There is no doubt that we are faced with so many challenges, but in spite of that, we can still say that it's worth it. Do you agree with me? Well, I'm assuming that it's a yes. Lol. Certainly, challenges is what pushes us to succeed in life. It's either we take on the challenge or just stay being a los*r. Who would want to be a los*r anyway?
Despite the fact that I haven't listed my goals to grind last month, nevertheless I still have something to be flexed.
And so let's cut to the chase!
---
In January, I only have 75 subscribers. However, at the end of February, I was able to gain 21 new subscribers. So all in all, I have 96 subscribers. What an achievement though. I couldn't even begin to believe I still managed to achieve this goal. And for that, thank you so much guys for noticing my presence here on read.cash. I may not know all of you who subscribed to me but know that your effort is very much appreciated.
I know you can all agree with me that crafting blogs can be a tough task especially when you have no topics in mind, you're out of focus, or you just don't feel like writing. With that being said, I was only able to write 23 blog entries last month which means that I was only absent for 5 days unlike in the month of January, I was absent for 14 days.

I believe I was productive last month and hopefully this month, I could still make at least 20 blogs since I will be very busy for this month because of our practice teaching. I'm nervous on out internship but I know I will overcome this challenge.
I was able to earn almost $60 dollars on the month of February. As much as I want to save this money, however, I can't help but to use it for my medical requirements for my internship, my brother's birthday cake for his birthday this 8, and for my practicum uniform. In this way, I can help my brother lessen his expenses for me. I really have to grind but I'm quite worried whether I could balance my time as efficient as possible.
---
And that's it folks! Thank you so much for reading this blog of mine. I hope that you were able to enjoy the first day of this month. By the way, please stay safe and healthy and at the same time be updated on my next blog!
Bye for now. <3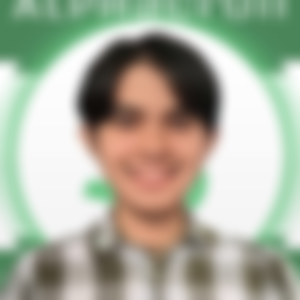 ---
My supportive, amazing, and generous sponsors!
---
Lead Image: unsplash.com