Governments' Problem With Cryptocurrency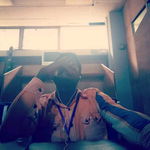 When we hear cryptocurrency, the first thing that comes to mind is BITCOIN. This is not coincidental, and don't blame yourself. Bitcoin is the pioneer cryptocurrency, and as I like to call it; The All-Father of crypto, so I might use it synonymously with crypto currency in this article. Since its rise to popularity, governments around the world have been skeptical about how cryptocurrencies generally can affect their economy.
Although, their real worry lies in the freedom cryptocurrencies gives the people. I say crypto is the true democracy the people deserve in finance. The major concerns of government's concern about cryptocurrency can be summarized under the following:
One of the ways government control the economy of a country which they govern is by regulating the circulation of money. Through the Central Bank of a country, they print new money when and how they see fit and through banks regulate and monitor it's circulation. While also formulating policies to serve which ever whim they want and also to ensure that the power remains with the government.
Cryptocurrency offers users and adopters the power to control their money how ever way they want to, the very power that the government. No single individual or group have complete control of crypto, because it runs on a decentralised network, so no individual or firm have complete control over it. This is a major problem for government, and I have seen futile attempts by governments around the world to create a digital version of their currency. This is supposed to be a 'gesture' to show that they do not frown against cryptocurrency.
I don't think the crypto users are buying it, as it gives said government the very power that crytocurrency takes away from them, plus, it is against one of the enticing characteristics of cryptocurrency in general DECENTRALISATION. In my country Nigeria, the government have created e.naira which is a digital version of our currency naira, but its adoption hasn't been what I think they had expected, as it offers nothing really enticing that would want to make users adopt it, not to mention the stress in even purchasing it.
The freedom cryptocurrencies offer in finance is often used by user to their advantage. Another way government control their economy is by putting policies in place to ensure their money holds value, the poblem with these policies is that they are usually imposed on citizens. So much for democracy eh? You must have heard Russia demands that one of their forex products (gas) be bought from them in their currency, this is not a trick, the Russian government's aim is to help their currency, ergo, help their economy. A report in 2020 showed that billions of bitcoin was sent out from China to foreign countries, it is no coincidence, the Chinese governments have 'imposed' an annual limit of $50,000 for purchase of foreign currency on its citizens, so one would wonder why billions of dollars are being sent out of the country in crypto. I strongly believe this was one of the reasons the Chinese government banned crypto in 2021, and not the front story they gave us at the time.
It is said that whatever has an advantage has a disadvantage. This is unfortunately true in the case of cryptocurrency. Much as its characteristics give people power, it also gives criminals power and this power is mainly because of the anonymity cypto offers its users. Transactions, even though are on the blockchain doesn't tell you much about who made such transaction, the best you can get from it is the wallet address(s) involved in the transaction. Criminal have exploited this opportunity by paying for goods and services using cryptocurrency. After all, no one will know who is sending what to whom. This was the government's 'reason' for banning crypto late 2020/early 2021 in my country Nigeria. They had categorically said that it was used to fund the nationwide #EndSARS protest that took place in 2020.
Well, what can I say, I suppose it is normal for governments to be insecure about crytocurrency, as it strips them of the control they have over its citizen. Perhaps they can embrace it in a true sense, and not the mediocre way some have done by creating a digital currency.
Thank You For Reading 🖤🖤
Special thanks to @Talecharm for the sponsorship renewal, I appreciate you unending support. Thanks a lot.