My new toy, new hobby
October 13, 2022
When I was in high school at the SISTERS OF MARY school, we have a DRESSMAKING subject, during 1st year and 2nd year we operated the manual sewing machine, but when you reach your 3rd year you'll start operating the high speed machines and other machines, like yhe edging machine, embroidery machines and many more.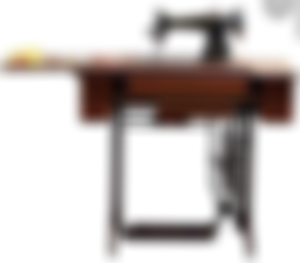 It was on our 4th year when we are the one who sewn our school uniforms and our CAT pants and I was like nangangamote as in tlga, my pattern with my CAT pants is like mali mali then I was so afraid to operate the high speed machine, because if you dont know how to control your feet, the stitches will continue and its not easy to make tastas, or worst pedeng matahi kamay mo and I am so afraid at the same time coward, duwag ako tlga, so I have my friend/classmate and she is helping me with my CAT pants, good thing our teacher is not much mataray and just instruct me to do her cross-stitch na pang display sa bahay nya, oh diba ligtas ako. Thats why I graduated with not much particular with the high speed machine.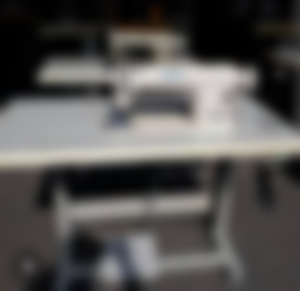 Thats the reason why I have a little knowledge with sewing.
---
Last 10.10 I finally ordered the portable sewing machine, my first choice was the cheapest one, ₱299 but somebody suggested that I should order the bigger one because you can make different stitches on it plus it have a foot pedal, and when I look at the price of it, its a almosy 3times from my initial plan and budget, but since I want to explore in sewing also and practice what I've learned wayback, I choose the bigger one.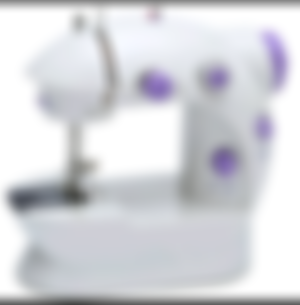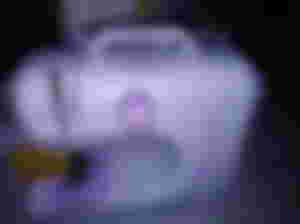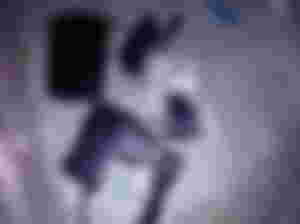 Yesterday it was already delivered ang bilis ano and I want to try it but Adrielle was so curious and Im afraid that she might touch something in it so I keep if first.
Then today, my eagerness to try it was there but I found out that it needs adaptor socket and we have no available here so I borrow from my partners cousin and my neighbor went to the city this morning so I asked a favor if she could buy me adaptor which she agreed coz her sister is buying also, buti na lng.
Before i operate it, I watched some tutorials in youtube about how to do a threading, putting the bobbin, winding the bobbin, then after I start.
I began to repair my partners undergarments coz the stitches are wornout already and the fabric is cotton so i find it easy to repair and I used the foot pedal to operate it.
While using the foot pedal I realized that madali lang pala, bakiy nung high school ako sobrang takot ako haha ula -ulaga pa cguro ako dati.
So far, I enjoy sewing and I finish about 6 repairs and 3 putting garter and sewn the garter area, and I am satisfied with my output, soon I have plan of making pillow covers, and if that day came I will be proud to share it with everyone here.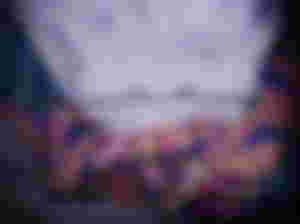 ---
All in all I can say that I had a good buy since I already repair how many items and I did not encounter problems and am still looking forward for more output with these sewing machine.