How I detached her from using diapers
February 23 2022 13:35pm
Humpy hump day! Its a gloomy day again but not like yesterday that strong rain and thunderstorm showered the entire city and today is a quite relax day I dont much to dos today just my daily chores, tomorrow will be my laundry day again, so I grab this day to relax.
==
I read a article yesterday pertaining on the kids who accidentally pee on the matress or in the bed even they are old enough for that incident. I know we can't control that feelings especially at night when we are sleeping. But don't you know that my baby is only 3years old and she only pee in our bed twice after I detached her from using diaper.
I will share with you how I trained her.
Since I am a full time Mom and my partner don't have stable job, so I need to help him to lessen our expenses, and I start with Adrielles diaper.
When Adrielle reached 1 year old, I started to trained her using my chamber pots(arinola) that I used when I was pregnant, hence she was starting to talk too, so its not that difficult to teach her.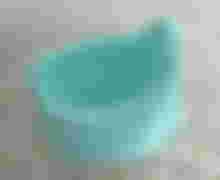 The first thing I did was removed her diaper during daytime, and teach her to tell me if she is going to pee(wiwi) of course at first it was not that easy, so I need to guide her, I frequently asked her wiwi ka ba? Or sometimes I bring the arinola close to her and let her sit there and whisper pissssiisisi then after second I already heard that she pee. That was our routine everyday until she get used to it.
But during the night time she was still using the diapers because I still feed her milk on her feeding bottle, so the chance of pee was still from time to time, but when we wake in the morning I immediately remove her diaper. Thats how she started.
Then when she reached two years old, I start to detached her from using her feeding bottle since her teeth wasalready complete and they said the feeding bottle may cause the teeth to rotten, so instead of feeding bottles, she drink her milk in her glass before she sleeps, at first week she is still asking for her feeding bottle milk but after a week she already get used to it.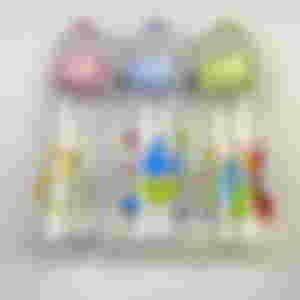 After detaching her from feeding bottle, and let her pee before going to bed and put her diapers, I observe that her diaper is still the same and dry, as if she did not pee on it.
So when after a weeks of that observation, I totally detached her from using diapers and just let her pee before going to bed, and the first two days was not good coz she pee on the bed, but when I ask her if I will still put her diaper but she doesn't like anymore, so I observe her once again, and then on the third night of not putting her diaper, she did not pee anymore, until as of this writing. Whenever she feels that she wants to pee she wakes up and tell me that she will pee and I let her got up and get the arinola on the side of our bed.
==
Now she was 3years old and she was totally detached from her feeding bottles yet she still drinking her milk but she used her glass and with her diaper. Looks how big much we lessen on our expenses with those diapers Even when we go out like last sunday that we go to the mall and park I did not put her diaper anymore and she doesn't like either way around.
This will be all for today! Thank you and see you on my next blog.
Shout to all my sponsors thank you so much, especially with sis @Bloghound and @foryoubtc09 thanks for the renewal❤️💚❤️