Its almost a month then we are about to welcome the new year, and before this year say goodbye, I have my goal to achieved and that is to acquire my 1 BCH, and it seems that I can't make it before the year ends, but its ok with me, as long as I can be a debt free from anyone.
If you will remember my article bitcoin-cash-saves-me, I write there that my earnings for almost 8months in noise.cash was borrowed by my lil brother because he was applying for his work, but he promised me to return it after he got hired and had his salary. This money I saved is supposed to be for my debts and my pawned gold bracelet, I am just waiting for the BCH to fly to the moon so I am holding it.
Then last sunday afternoon my brother chatted me via messenger
Brother: Ate(older sister) how much is the money I borrowed from you?
Me: total of ₱13,000
Brother: give me your gacsh number and I'll pay you now
Me: 09123456789(sample)
Brother: thank you ate(attatch the photo)
Me: aww I thought you'll pay me ₱15000 so I can pay all my debts(joke)
Brother:I will add 2k and for Adrielles jollibee next payday coz I will send others to Mama for thier electric and water bill.
Me: its ok, no problem with me am just kidding.
Brother: thank you Te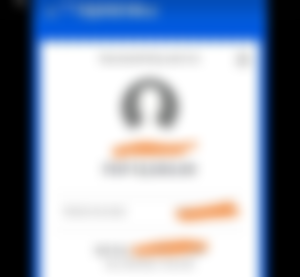 So now, since I have the money in my account, I chatted my 2 friends where I am in debted, actually they are 3 but I choose 2 person first coz I'm still waiting for BCH to fly to the moon before I convert my earnings this months. Lets go back to my friends, so after chatting them and telling them that I will pay my debts, they ask me if I am working, I said no, then they told me its ok, not to pay them I can used the money first. But I replied them, its ok, we are still surviving and I save a little for me to pay them, so they gave me thier gcash number and I sent them the money, the first one is ₱2000 and the second one is supposed to be ₱3000 but my friend insisted to pay her only ₱2000 the ₱1000 will be for Adrielle coz she is the Godmother(ninang) and it will be her girt to her since Christmas is coming.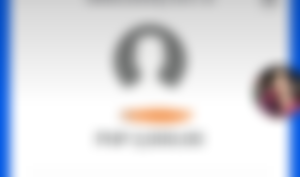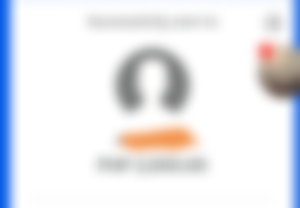 Next transactions will be my gold bracelet from the pawnshop, it costs ₱7200 and the last is the remaining ₱3000 to another friend, then I will be a debt free before this year ends, and I'm the happiest person here on earth, haha.
---
Maybe most of you wonder where did I used the money, so am gonna share a brief story. Last 2017 I was applying for work overseas and I was about about to get my visa when they found out that theres something wrong with my documents, so I need to fix it before my flight, but I wasn't able to reach the deadline so in ending I was jobless all the expenses is useless, then after that I got pregnant and gave birth and then pandemics strikes, so thats where the money went.
Then I promised to pay them after the pandemic but its been two years that we are battling with the crisis, honestly speaking, even I am not chatting my friend because I am very shy with my loans but this is always on my mind, I kept on thinking on how to pay them, and it really adds stress on me, and this is one of the reason why my body is getting thinner, coz I keep on thinking how to pay them.
Then early this year I meet noise.cash and starts earning, and it becomes my very first goal, to save all my earnings and gonna pay them all.
And look after how many months of struggling from noise.cash and read.cash, now I finally made it, I pay them all and am gonna make this year a happiest year and I am debt free already. Its a great achievement for me, and I owe this all to noise.cash because without you I will not make this all happen.
All glory and thankful to God and to noise.cash team for building this platform.
---
So, for everyone who have simple wishes or goals in life, dont lose hope, patience and determination, because I know one day it gonna happen, just like what happened to me.
This is for today, and thank you for reading and I hope you were inspired for my article today.
To all my sponsors(OLD and NEW) thank you so much for the continous support❤️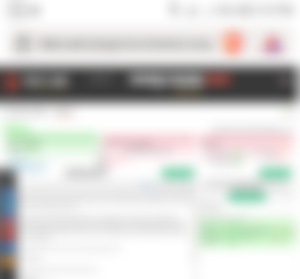 Thank you and God Bless Us All !
🌹Annie Marie🌹
2021.11.29