Sometimes opportunities come through others
I have made a post about this in my noise.app. You can check it here.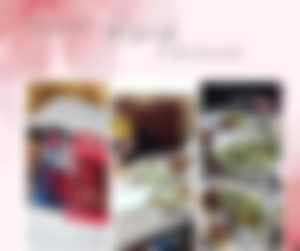 What I forgot to mention in that post is that I only grabbed this from my friend's post and edited it in Canva. Here is another edit from Canva.
After almost 10 years, she was able to visit the city again and she took me out to dinner. I didn't expect that she will treat me. I was ready to pay for our food but she insisted. Who am I to resist, right? lol! We will still meet tomorrow so I told her it will be my turn to treat her.
We went to a well-known restaurant in town which is Good Taste because she missed their food there especially their best-selling buttered chicken.
We ended up discussing about work and she gave me a link where I can apply. I am sharing this to you too but unfortunately, this is open for US, Philippines and Canada for now. I'm not sure if what other countries is this available.
Have you heard of SimplrFlex? If you do, how was it?
If you don't and wish to apply, then go for it. You just have to use laptop/desktop for it though. Also, open the website in Google Chrome.
I was done with the application and it was easy enough. There are basic questions and tests that you have to undergo and your application will be reviewed.
BUT....
According to my friend, it took them three months before they received an email that they have been accepted.
If this is something that you are interested about, go ahead and apply now and just look out for the email from the company. They do mention that it takes time for applications to be reviewed. Again, this is only available for US, Canada and Philippines.
What is good about this is you can do the work any time, at your own pace. This is replying to tickets and you are paid per ticket resolved.
Aside from that, she also mentioned about PayPal. I found out that working for them can be lucrative. They are generous in their compensation, bonuses and perks. That is another option. However, your application will have a higher chance if you know someone who works there who will back you up to speed up your application process.
Unfortunately, for me, I don't know anyone. Do you know anyone who works for PayPal? Maybe you can refer me so I can apply? lol!
Anyway, it's already late. I just dropped this post as I have just finished my application with SimplrFlex.
It's now late here so I will be checking back with you later on. Time to rest for I have been having headache the whole day after I did my laundry. I did take a nap and drank coffee which were my only two remedies whenever I experienced one but it took so long to subside. There's still a slight ache right now thankfully.
Good night for now.
The lead image was from this post which was a report from my morning walk earlier today.